UEH cooperates with UOB and SBF to implement the FinTechNovation Credentials initiative – Enhancing and developing high-quality human resources in the financial technology field
Within the framework of the Singapore Business Regional Forum (SBRF) held on the morning of July 7, 2023 – an important event of 50 years of establishing diplomatic relations between Vietnam and Singapore with the attendance of Deputy Prime Minister of the Government, Le Minh Khai, and Mr. Tan See Leng, Minister of Manpower and Second Minister of Ministry of Industry and Trade Singapore, with the presence of senior government officials, diplomats and business leaders. University of Economics Ho Chi Minh City (UEH) has announced a partnership with UOB Bank and Singapore Business Federation (SBF) to implement an initiative to develop high-quality human resources in the fields of Technology, Innovation, aiming for growth and sustainable development in the region.
Accordingly, Singapore Business Federation (SBF), United Oversea Bank (UOB) and University of Economics Ho Chi Minh City (UEH) will jointly launch the Joint Initiative on Corporate Social Responsibility (CSR): "FinTechNovation Credentials" – with a total funding of 50,000 SGD to nurture young talents in the financial, technology and innovation sector. FinTechNovation Credentials will provide opportunities for more than 1000 students – UEH's 'young entrepreneurs' generation to enjoy educational values, learning opportunities, forging skills, and gaining practical experience in business towards comprehensive development to become a global citizen.
The "FinTechNovation Credentials" initiative is a 12-month series of activities, including training courses, intensive coaching programs, and startup incubation programs for students and young entrepreneurs in the Fintech and banking sectors. In addition to financial support, UOB, and SBF will cooperate with UEH Institute of Innovation to organize training programs and networking activities in Fintech and banking and finance as well as provide opportunities for students to intern in three main pillars: "FinTech Master Class", "FinNovation Bootcamp" and "Sandbox Startup Incubation Program". Participating students will be provided with the necessary resources to improve their capacity and competitive advantage in finding a job in the Fintech or finance and banking sectors. Moreover, the program will be a place to nurture and incubate startup ideas/projects in innovation, financial technology, etc., designed by the founders, thereby creating an environment and motivation for the young generation to realize their ideas and experience running a real business. Specifically:
• "FinTech Master Class" is a training program that combines online and face-to-face format, active learning with teaching methods using real examples, including online courses taught by experts in the field. The curriculum will cover Fintech-related topics, financial and banking industry basics, Fintech regulatory framework, new technologies including Blockchain, Web3, AI & Machine Learning, and their applications in Fintech.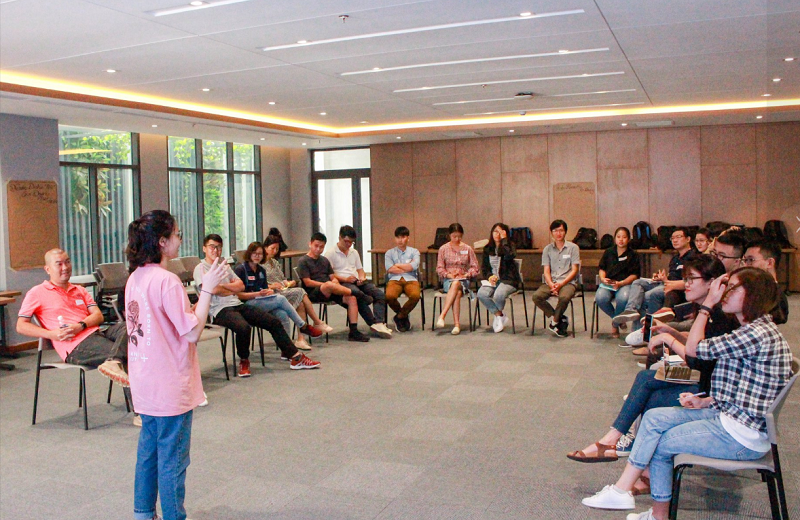 • "FinNovation Bootcamp" is an intensive training program, combining training programs and engaging exercises on innovation and Fintech. This program will provide participants with knowledge and skills in Fintech and innovation through training sessions, expert discussions, and field trips at prominent Fintech, finance, and banking companies. During the program, participants will work together to tackle several specific challenges related to the banking and financial industries.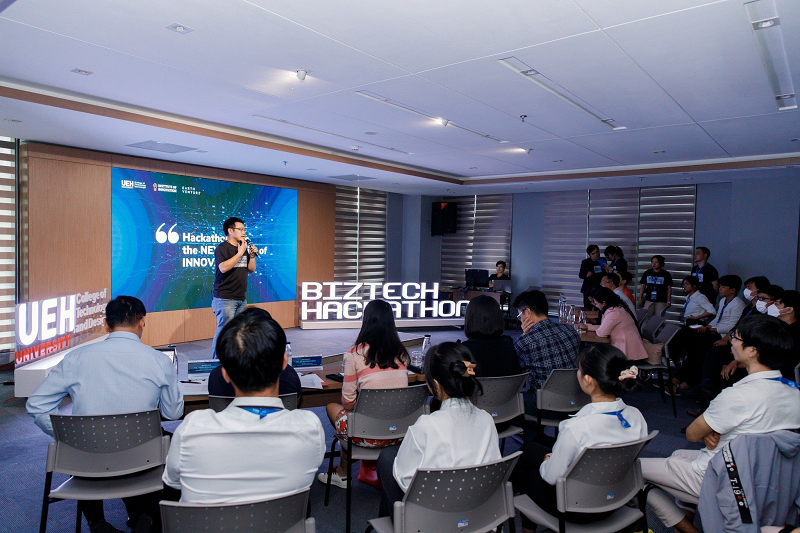 • "Sandbox Startup Incubation Program" is a 10-week startup incubation program designed for students and founders to accelerate and turn their disruptive ideas into potential developed businesses in the future. The Sandbox program will focus mainly on the Fintech sector, finding and incubating innovative ideas to higher stages of development, such as Proof of Concept (Proof of Concept or Prototype/MVP).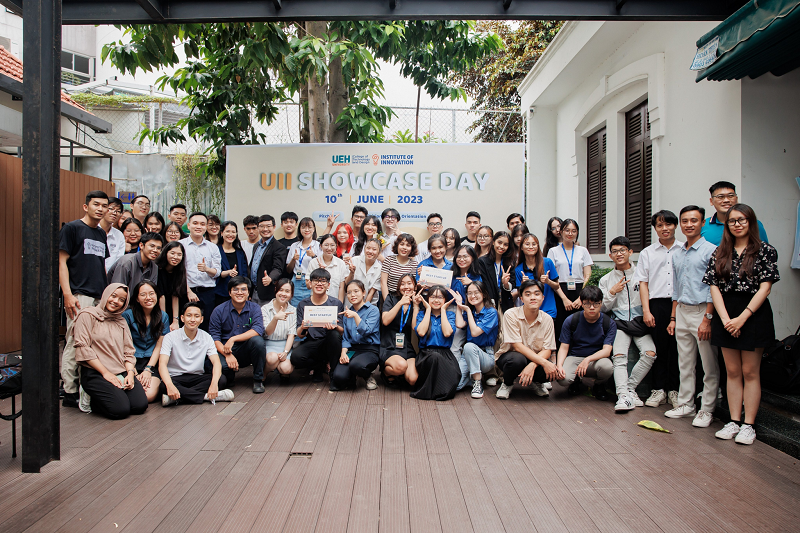 FinTechNovation Credentials will be launched in August 2023. With this extraordinary cooperation, UEH, UII, UOB, and SBF will bring potential and open opportunities for students at UEH, especially students in technology and finance – future digital financial planners, with memorable and exciting experiences.
Through the FinTechNovation Credentials initiative, UEH has been affirming the mission of a Multidisciplinary and Sustainable University, pioneering in building a comprehensive education, training global, adaptable citizens, and tackling the challenges of the times, thence, helping learners adapt and integrate quickly into the environment in line with the orientation "From UEH students to global citizens, acting for sustainable development".
News, photos: UEH Institute of Innovation