Almost 15 billion VND contributed in UEH Giving Day 2022 – The booting step for "Giving to UEH – For a More Sustainable Future" Program throughout the year 2022
With the desire to connect organizations, individuals and stakeholders (organizations, state-owned enterprises, private enterprises, associations, NGOs, universities, research institutes and communities), together with and sharing resources, at Giving Day event on May 27, 2022, University of Economics Ho Chi Minh City (UEH) officially launched Giving to UEH Program with "Action for a Future for a more Sustainable Future" message.
The event was honored to welcome Mr. Huynh Van Thon – Chairman of Board of Directors cum General Director of Loc Troi Group Joint Stock Company, Mr. Vu Hong Quang – Vice Chairman of C.T Group; Mr. Nguyen Quoc Bao – Chairman of Vietnam Real Estate Club and Ho Chi Minh City Real Estate Club, Mr. Nguyen Thanh Nha – Human Resources Director of Ho Chi Minh City Electricity Corporation, Mr. Tran Van Huong – Deputy Director of Business Division of Ho Chi Minh City Development Commercial Joint Stock Bank and so on. Representing UEH was the presence of Prof. Dr. Nguyen Dong Phong – Chairman of the UEH School Council; Prof. Dr. Su Dinh Thanh – Rector of UEH; Dr. Bui Quang Hung – Vice President of UEH. With the participation of leaders of UEH member Schools, Branches, leaders of Faculties, Institutes, Departments, Centers, representatives of management blocks, lecturers, UEH students, trade unions and Youth Union – UEH Student Union. Especially, there were representatives of more than 100 businesses, partners, and UEH alumni.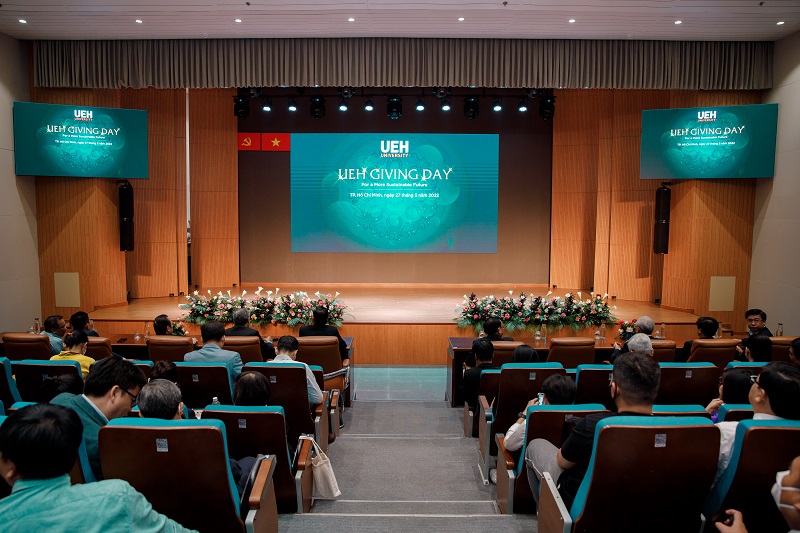 Overview of UEH Giving Day event
Speaking at the event, Prof. Dr. Su Dinh Thanh – Rector of UEH – asserted that: "The multidisciplinary and sustainable UEH repositioning strategy for the 2021-2030 period has emphasized the role and responsibility of UEH in the sustainable development of future generations. UEH is not only an education, research and consulting unit but also a place to connect with domestic and foreign partners to join hands to create community values. In order to be an effective place to connect community resources as well as to accompany the implementation of corporate social responsibility, UEH would like to receive the attention of State agencies, scientists, associations, associations and businesses besides the UEHer community in their journey towards a sustainable society and together with UEH to mark the persistent efforts of the previous year, continuing the meaningful Giving programs in the upcoming years. UEH believes that action for education & knowledge will be the starting point of a community pioneering action for the sustainability of the coming eras. As a key university in Vietnam, UEH believes in and is committed to its efforts to contribute to the sustainable development of education and society."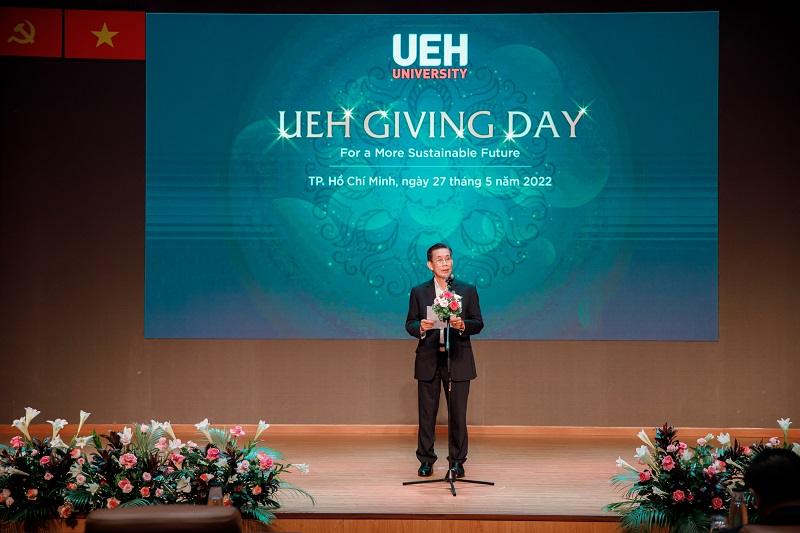 Prof. Dr. Su Dinh Thanh – Rector of UEH – speaking at the program
Continuing and implementing the program Connecting the community – Spreading knowledge – Sustainable action, Vietnam and the world have had many changes due to the pandemic the past 2 years, nevertheless, a number of partners and businesses have been accompanying Giving UEH activity.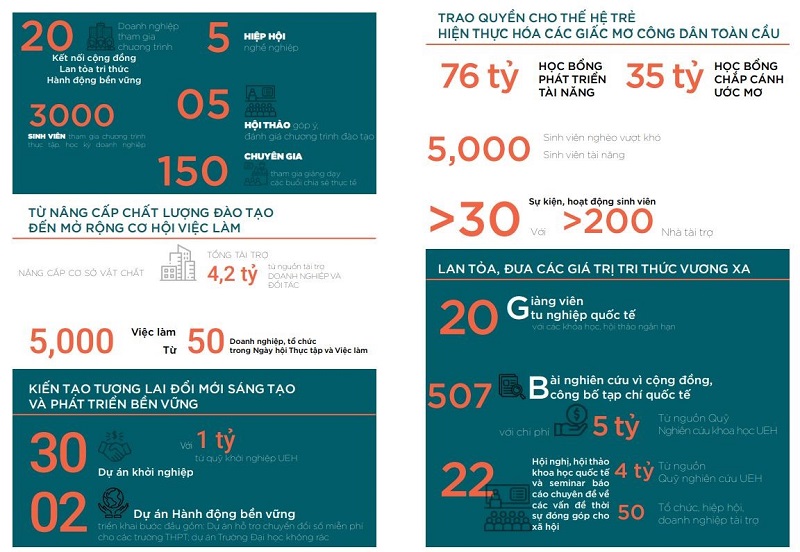 Giving figures in 2021
Among enormous achievements from the program "Connecting the community – Spreading knowledge – Sustainable action", UEH has honored units and organizations that have made great contributions to the community and UEH in the previous years: Company Shares of Thai Binh Group; Luong Van Can Talent Support Fund; C.P Vietnam Livestock Joint Stock Company; Orient Commercial Joint Stock Bank (OCB); Vallet Scholarship Fund; Acecook Vietnam Joint Stock Company; AEON Vietnam Co., Ltd. and so on.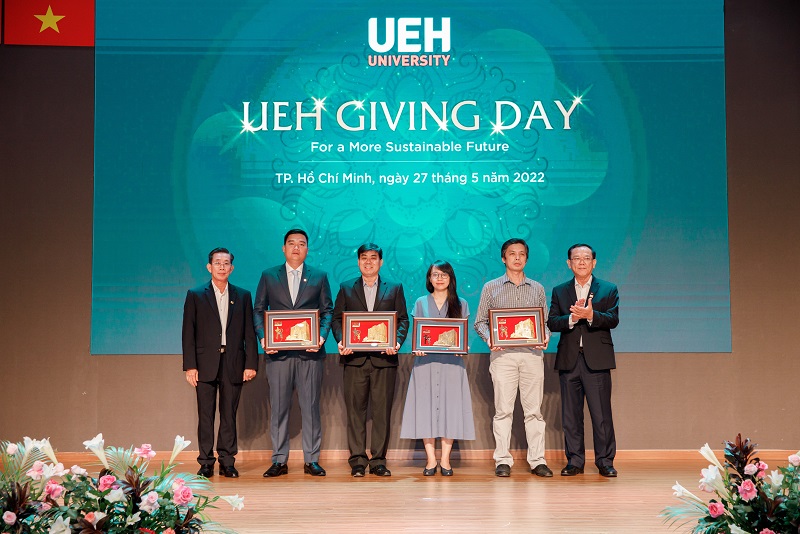 Honoring distinguished partners
To mark a meaningful spreading journey called "For a More Sustainable Future"", UEH conducted this ceremony to activate Giving to UEH 2022 Program with a call for contribution to the Giving fund with the following items: Nurturing talents with a calling value of 10 billion VND, Reaching an international level with a calling value of 32 billion; Spreading knowledge is worth 10 billion and Sustainable action is worth 3 billion. Each piece on the stage is the consensus and connection of UEH Leadership team; UEH Union; Vinh Long Branch; Lecturer staff; Management staff; Alumni Block; Student community; Associations and Enterprises.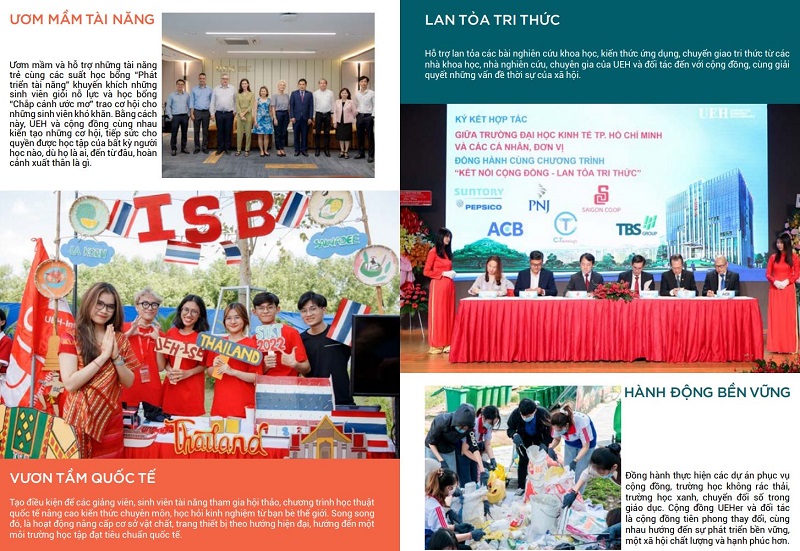 Giving Categories in 2022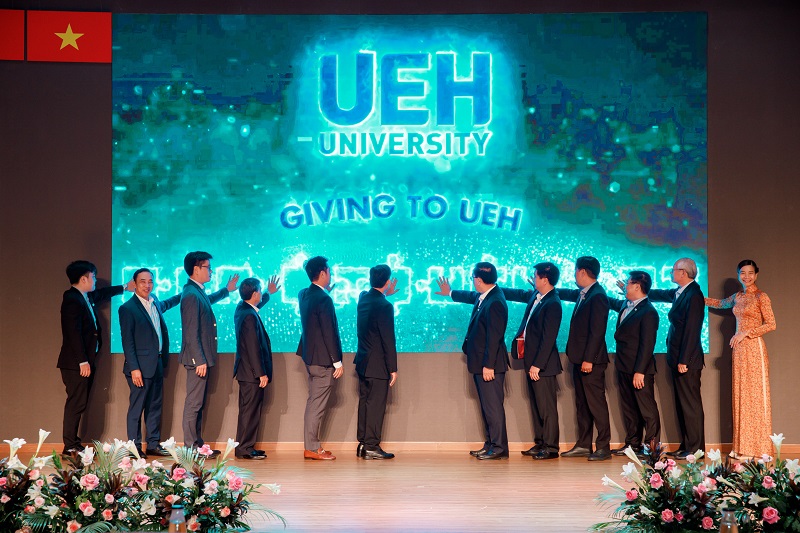 Activation ceremony of Giving to UEH on the stage
What is more, UEH introduced to the community the Giving Tree Website: https://givingtree.ueh.edu.vn/. This fundraising project is based on an online platform that combines technology. Over 70 Giving Trees representing UEH member Schools, Units, Departments, existing learners, alumni, and partners that have come together to save each day to contribute to the Giving Fund. From this, UEH can perform activities as follows: giving opportunities to the generations of talented students through scholarship programs; connecting and expanding the international network, accessing to the world's leading expert organizations; spreading and transferring scientific knowledge; accompanying the implementation of projects for the positive development of the community and the society.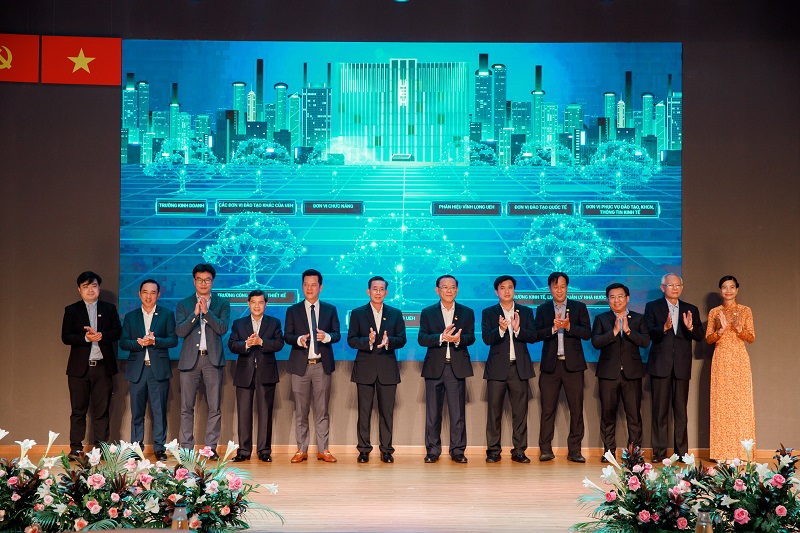 Introducing the Giving Tree website to the community
Wi the purpose of putting the first bricks together and marking the sharing of a sustainable community, a Live Giving activity took place at the hall. All contributions will be transferred to the Giving to UEH Fund to be used for project categories in 2022.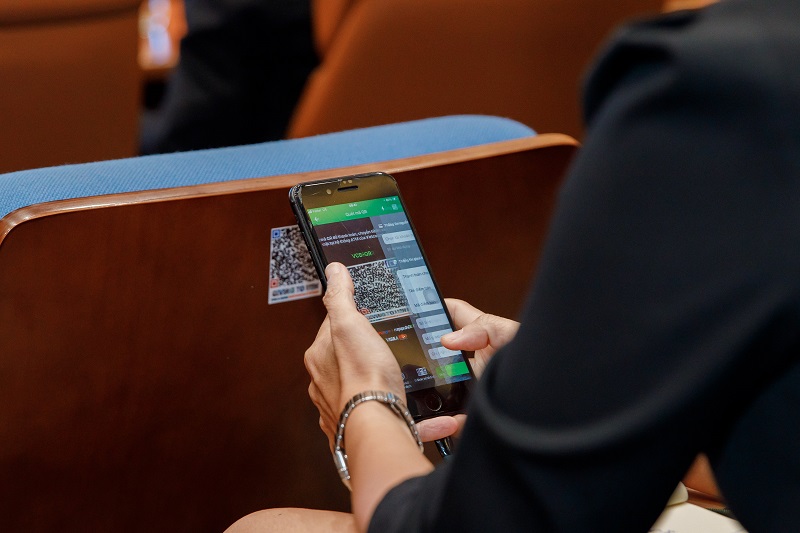 Direct Giving activity at the event
Accompanying enterprises in the program of spreading knowledge and skills to the community, UEH signed an agreement to improve leadership capacity for middle and senior leaders of enterprises under the Vietnam Real Estate Club Association and Ho Chi Minh City Real Estate Club.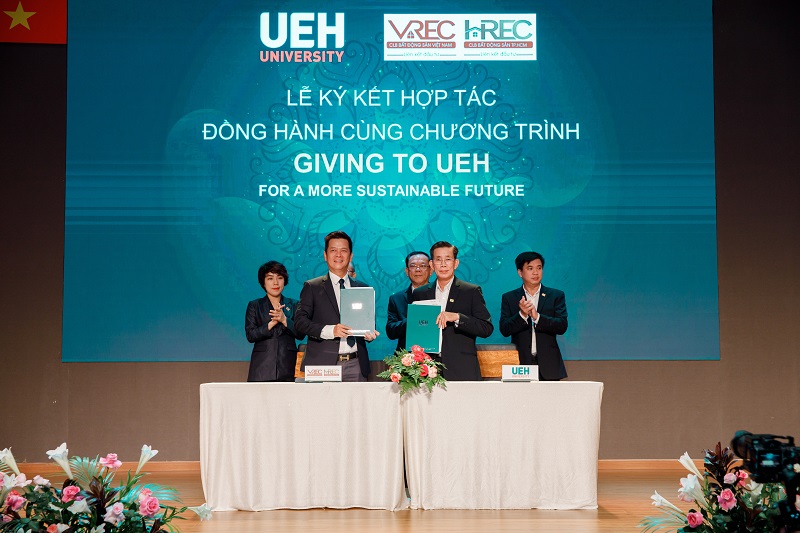 UEH Leaders signing a cooperation agreement with Vietnam Real Estate Club and Ho Chi Minh City Real Estate Club
In addition to the direct contributions of individuals, this UEH program is honored to receive companion contributions from individuals and organizations inside and outside the university for the GIVING TO UEH Program in 2022 as follows:
Talent Nurturing Category: UEH Alumni Network contributed 746 million VND; Ho Chi Minh City Development Commercial Joint Stock Bank – HDBank contributed 200 million VND; The 15th Alumni Liaison Committee contributed 150 million VND; Joint Stock Commercial Bank for Investment and Development of Vietnam (BIDV) – Saigon Branch contributed 50 million VND; Global Insurance Corporation (GIC) contributed 40 million VND; KIS Vietnam Securities Joint Stock Company contributed 200 million VND; Song Hanh Advertising Investment Joint Stock Company contributed 200 million VND; Mr. Huynh Van Thon – Chairman of Loc Troi Group – contributed VND 100 million.
Reaching for International Category: Group of Korean companies contributed VND 370 million.
Knowledge Dissemination Category: Vietnam Real Estate Club and Ho Chi Minh City Real Estate Club contributed 7 billion VND; Ho Chi Minh City Electricity Corporation contributed 2.15 billion VND; Association of Chartered Certified Accountants (ACCA) contributed 500 million VND; Institute of Chartered Accountants of England and Wales (ICAEW) contributed 500 million VND; Enterprise Management Software Joint Stock Company (FAST) contributed 200 million VND; Orient Commercial Joint Stock Bank (OCB) contributed 100 million VND; Take Box Joint Stock Company contributed 50 million VND; Contributors to the UEH Internship and Employment Day contributed 799 million VND.
Sustainable Action Category: UEH Trade Union contributed 2 billion VND.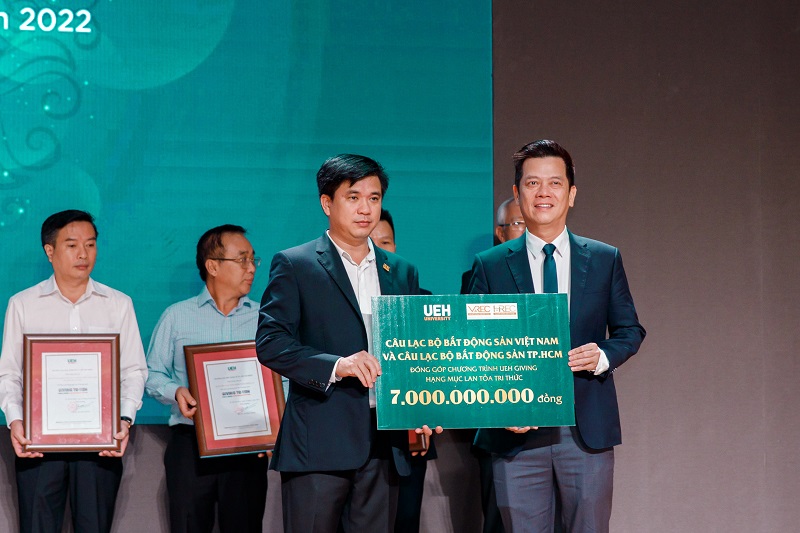 Representatives of Vietnam Real Estate Club and Ho Chi Minh City Real Estate Club presenting the donation board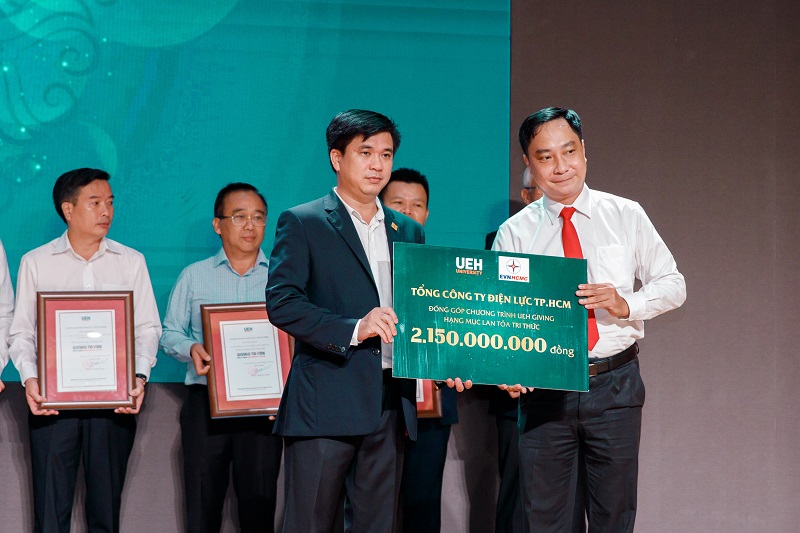 Representative of Ho Chi Minh City Electricity Corporation awarding the sponsorship board
Summarizing this event, UEH has raised nearly 15 billion VND from the contributions of individuals, partners and the UEH community for the categories of Giving Nurturing Talents, Reaching International Reach, Spreading Knowledge and Sustainable Action. With the Giving to UEH 2022 projects, UEH hopes to continue to receive the attention and the companionship from the community to spread practical values ​​for life.
In addition to the event at Hall B1.302, UEH Giving Day brings to the exhibition community the results achieved in 2021 and the contents and the activities to be carried out in 2022 in the series of activities titled "Together with UEH Connecting the Community – Spreading Knowledge – Sustainable Action" and "UEH Giving – Action for a sustainable future" Program.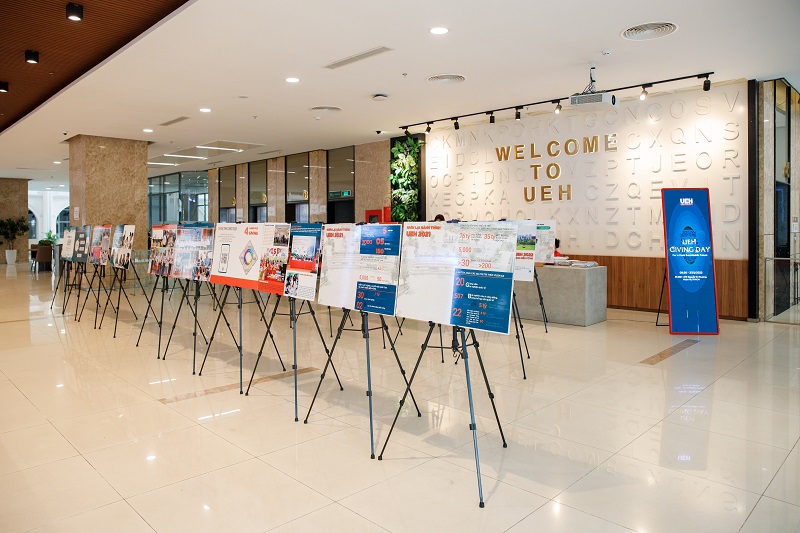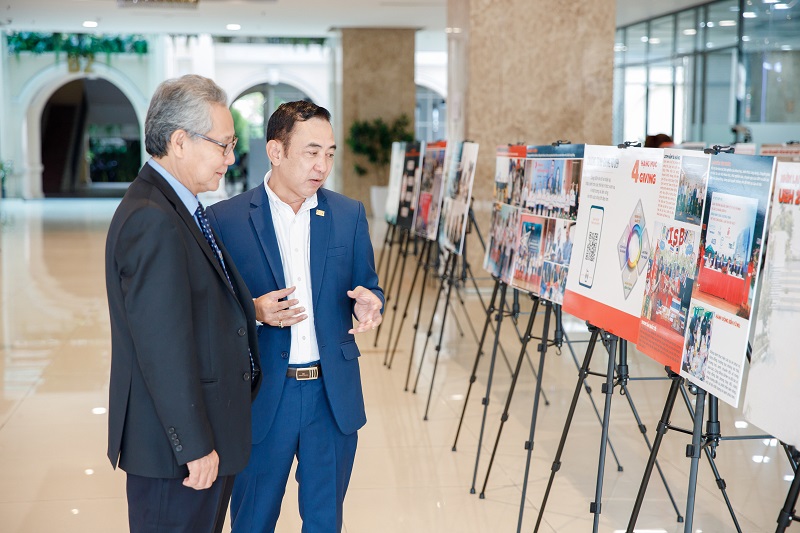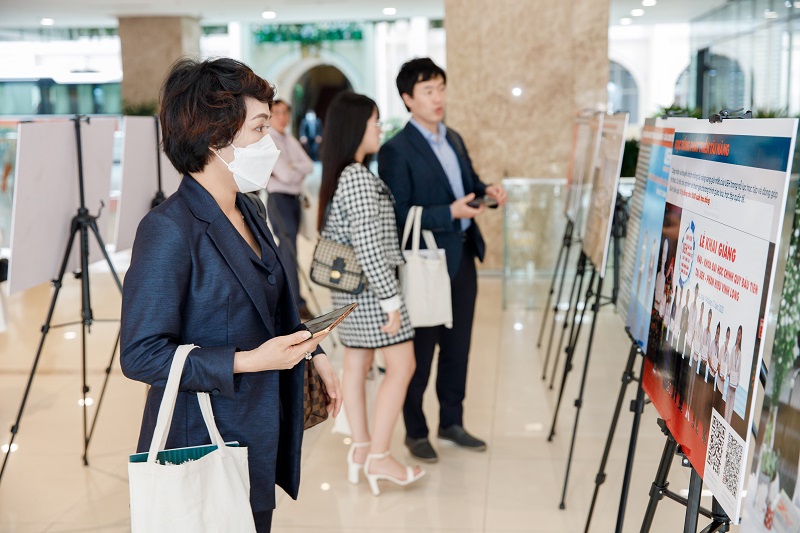 Dear guests visiting the exhibition
The Giving to UEH Program "For a More Sustainable Future" with periodic and long-term activities includes: Monthly E-newsletter series The story of Giving; Fundraising and saving project every day UEH Giving Tree for the UEHer community besides UEH Giving Day annual networking event for organizations, businesses and communities. This is a key program, a part in the series titled "Community Connection, Knowledge Spread, Sustainable Action", an important strategic pillar of UEH.
Additional photos at the event: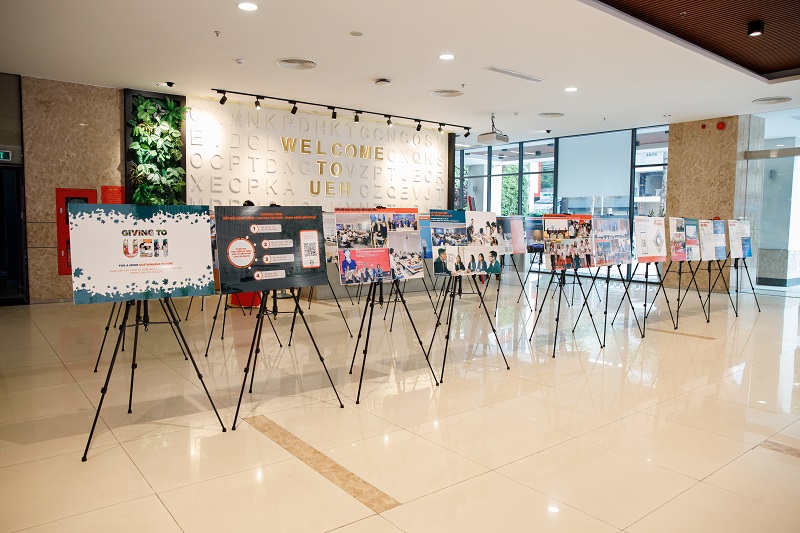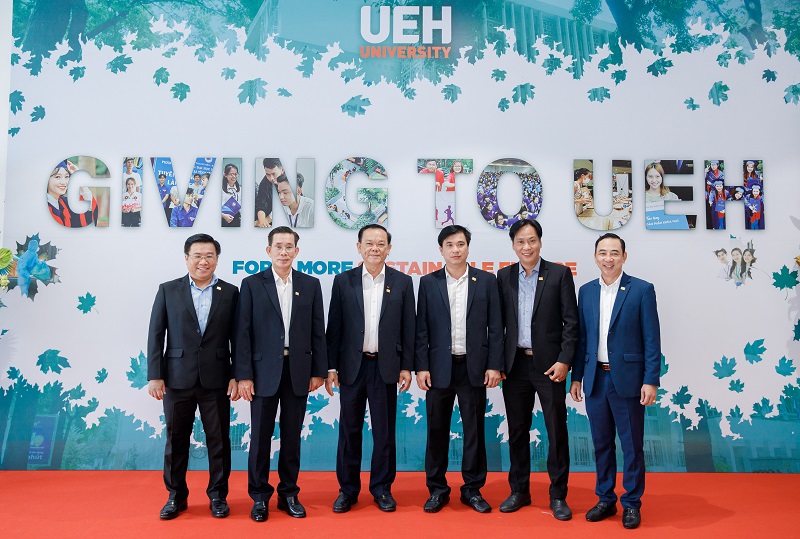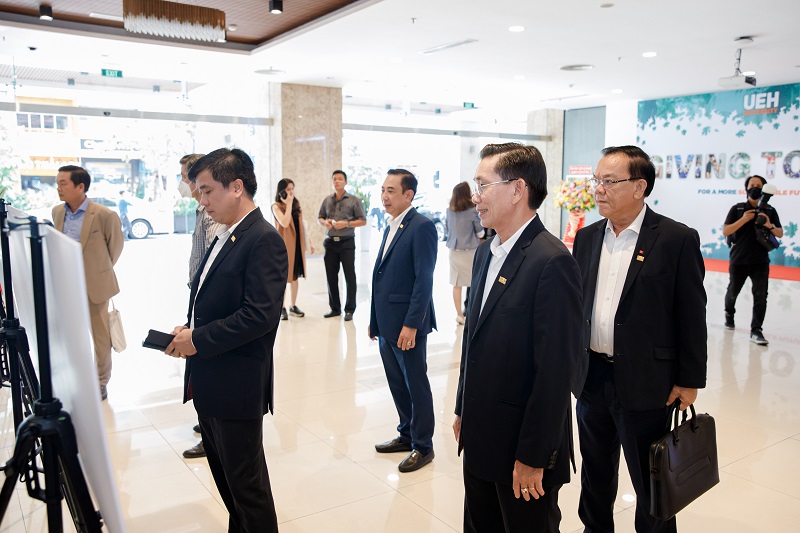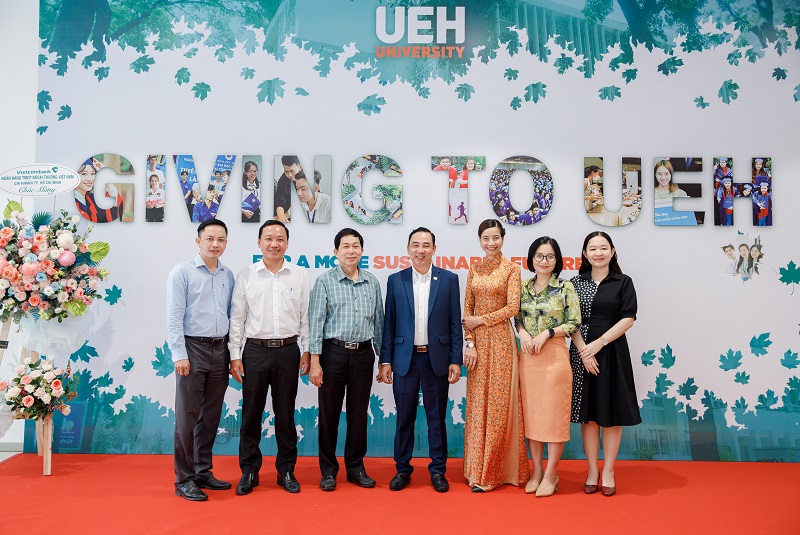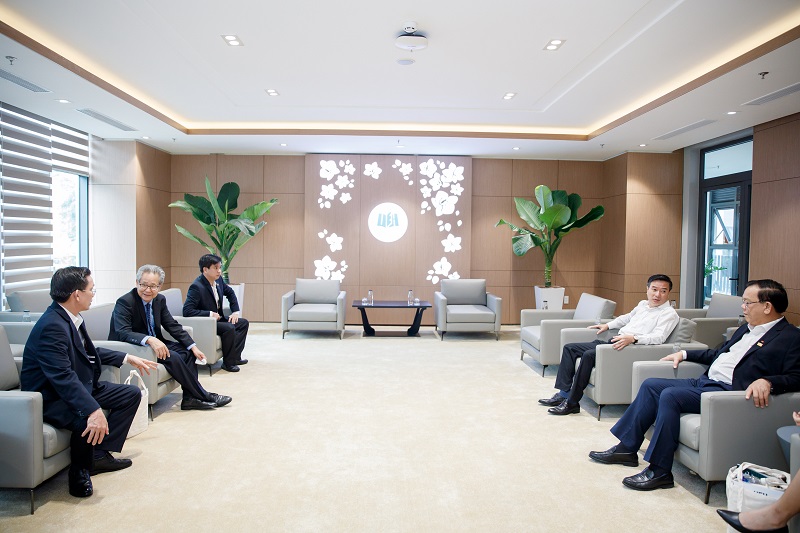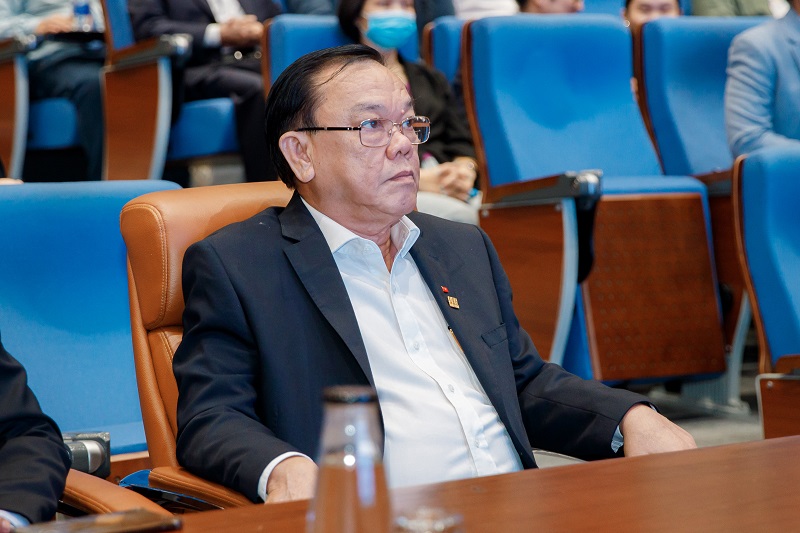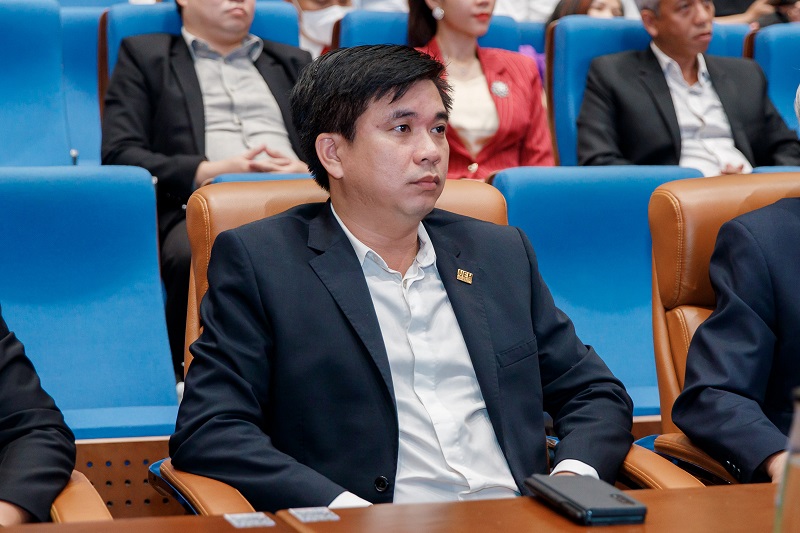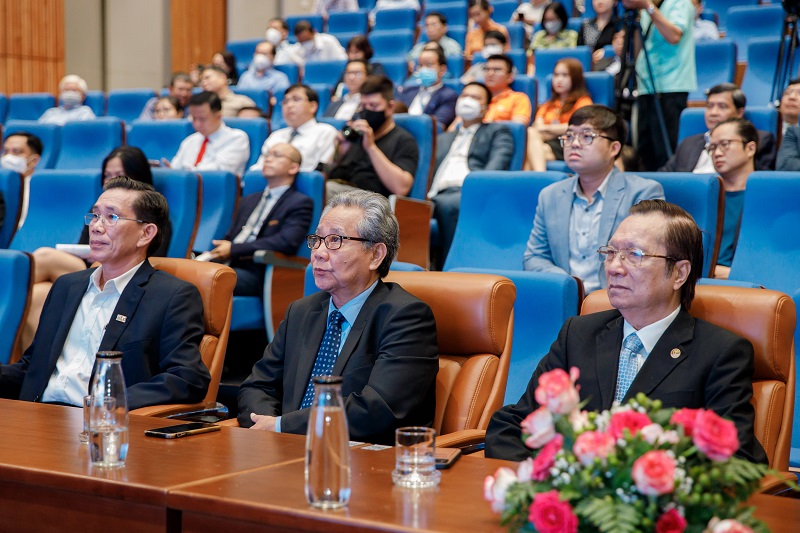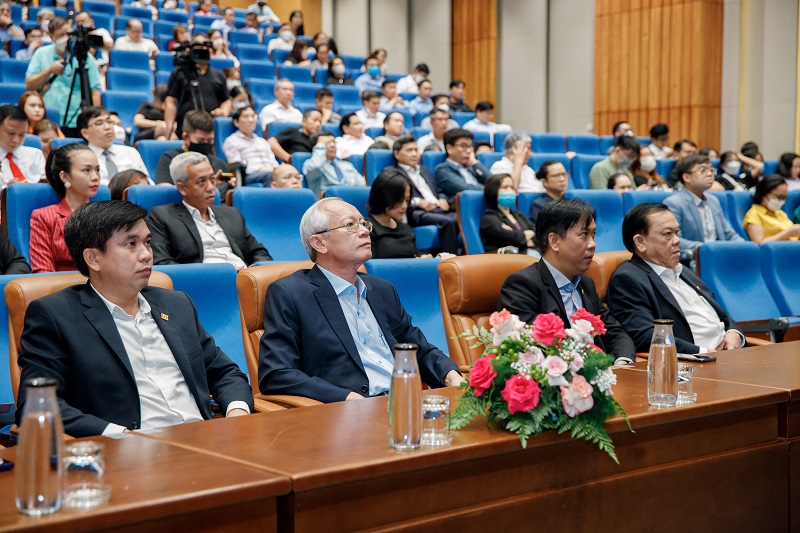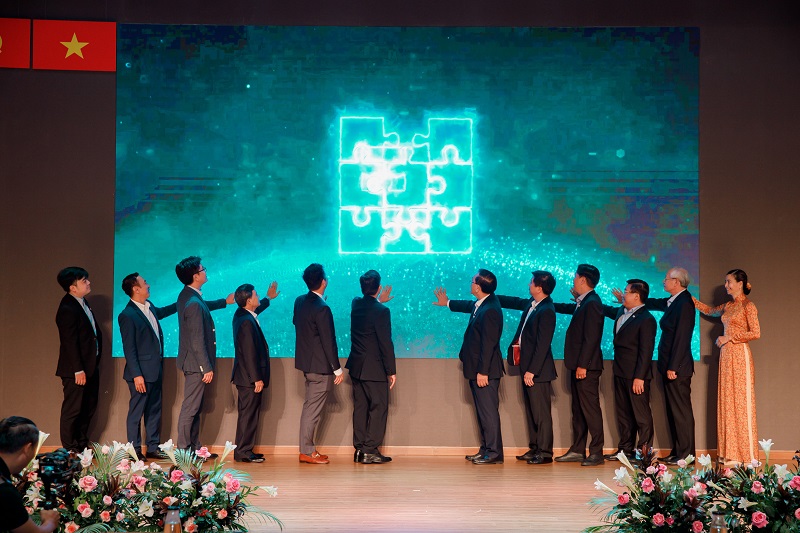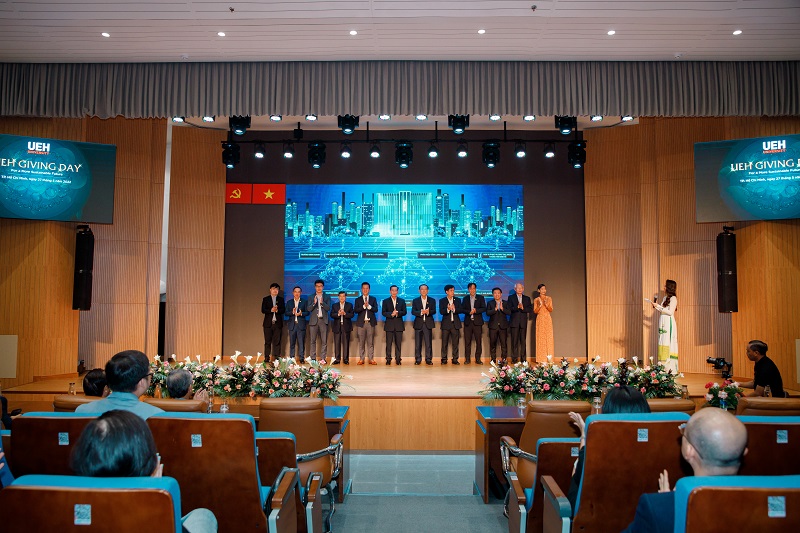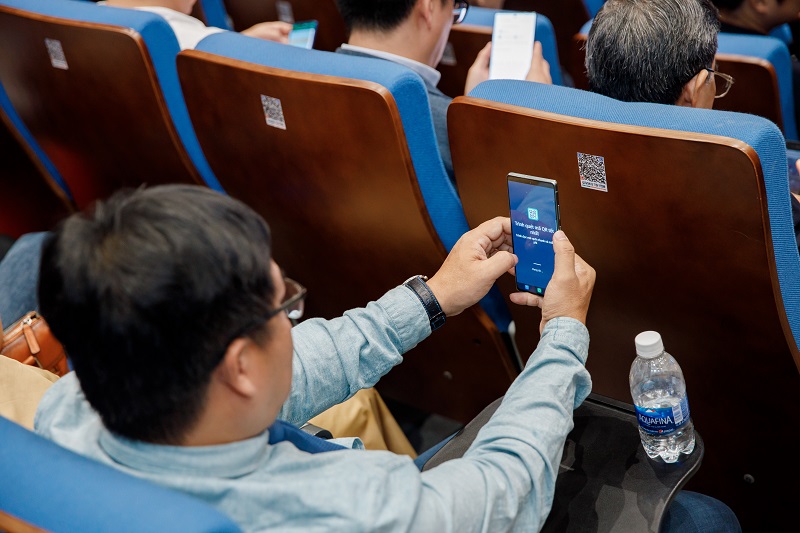 Thực hiện Giving trực tiếp tại sự kiện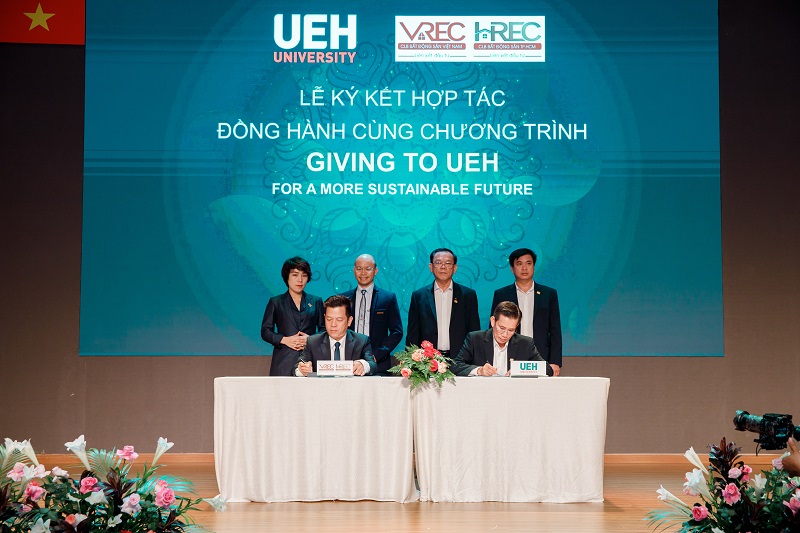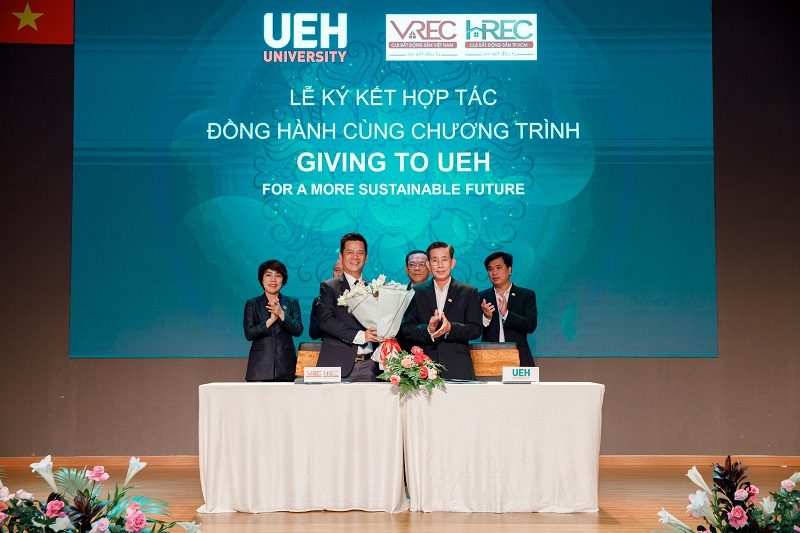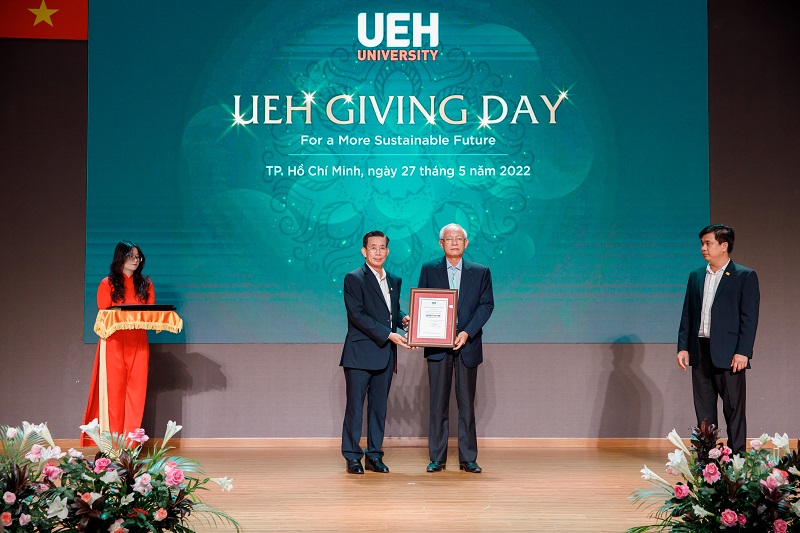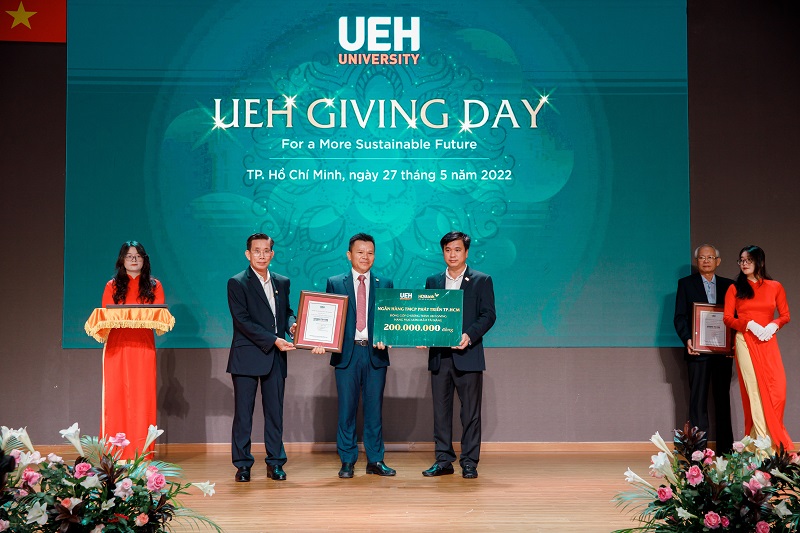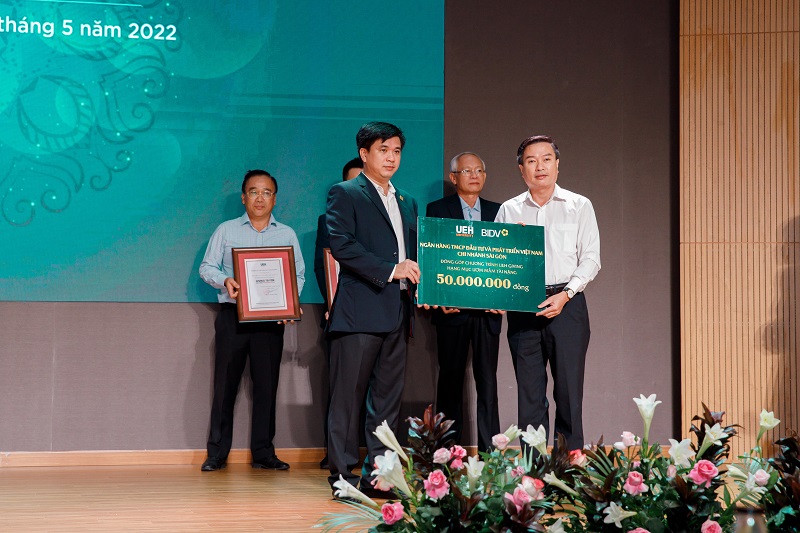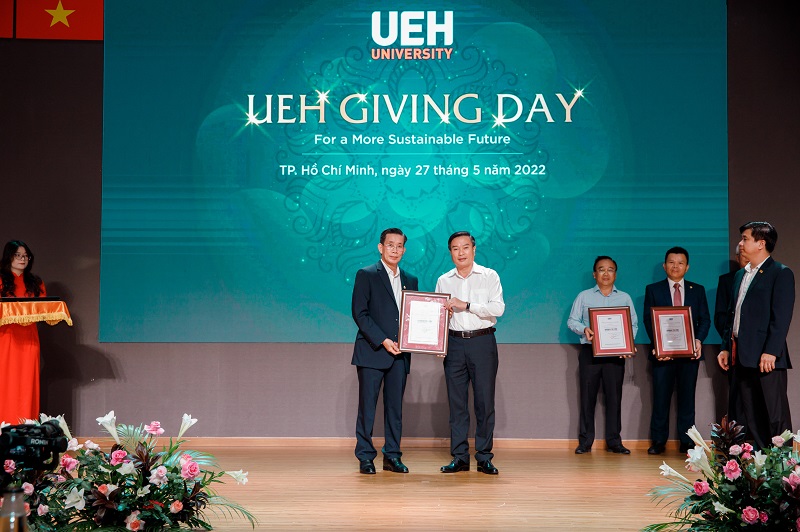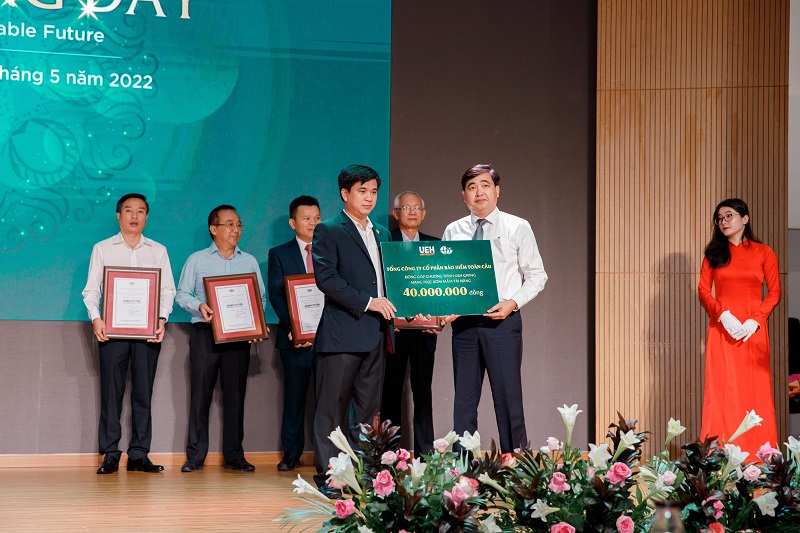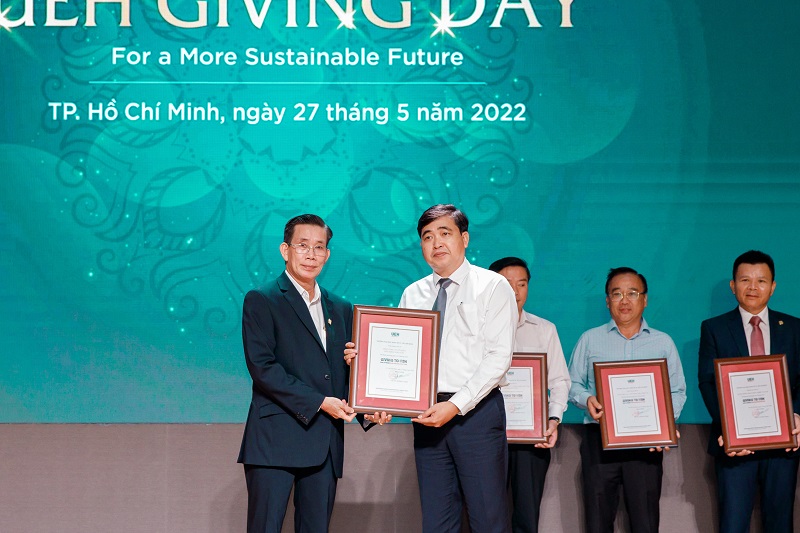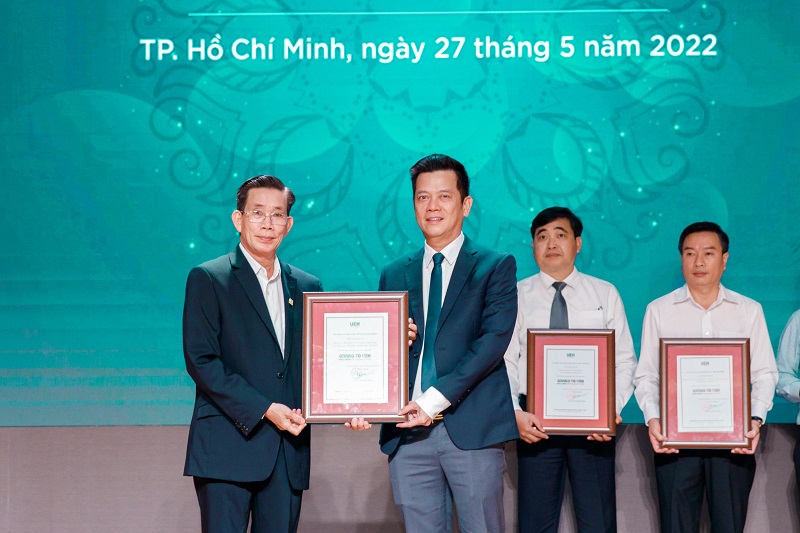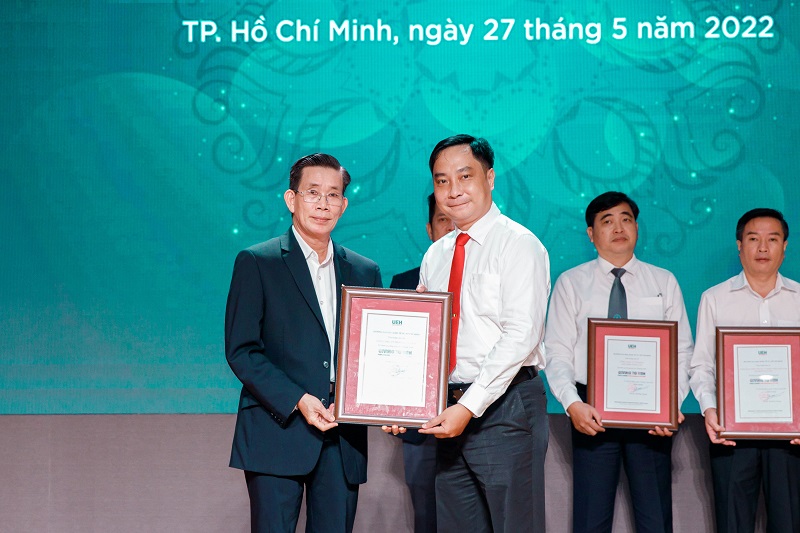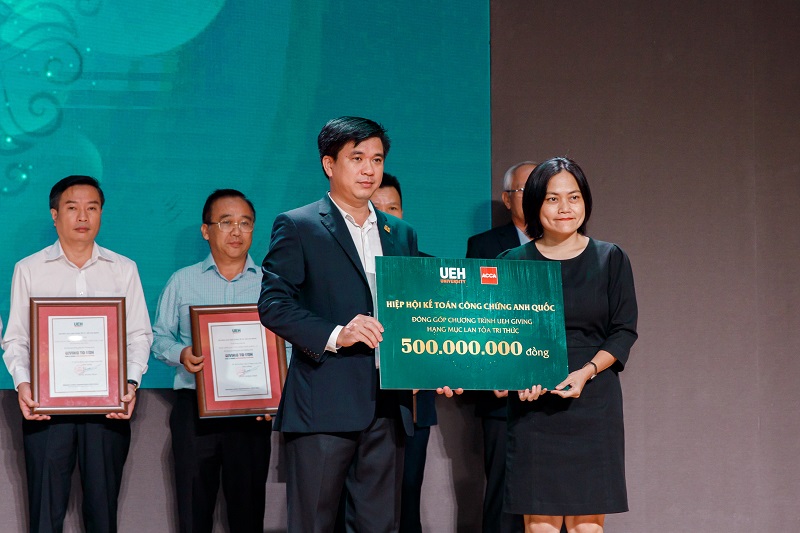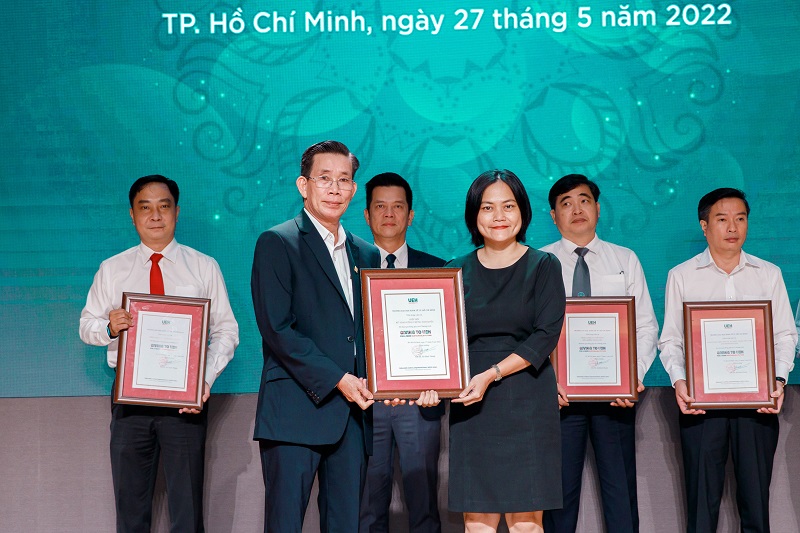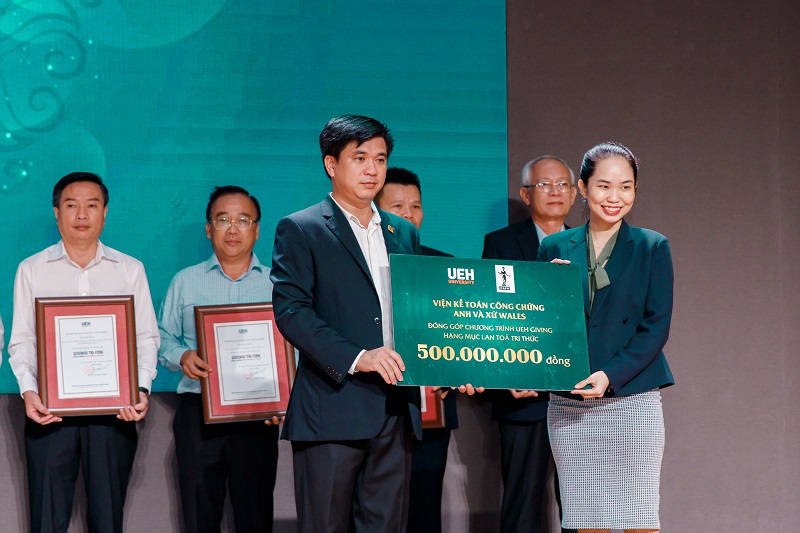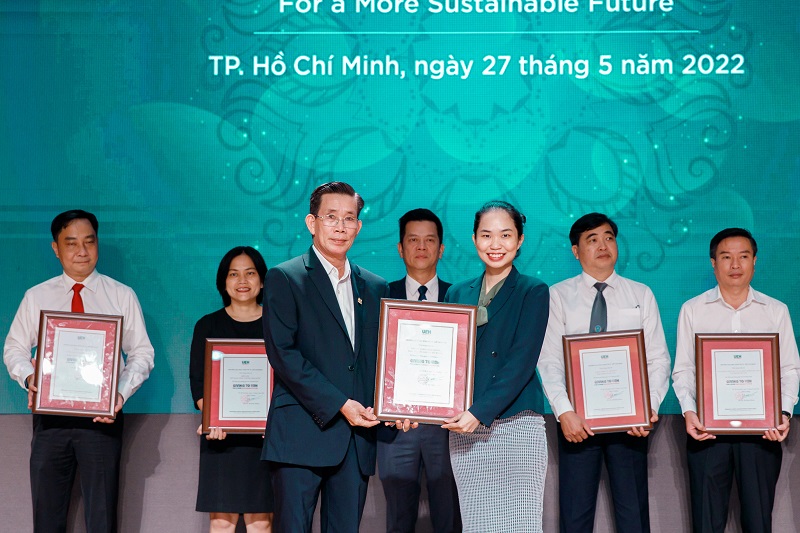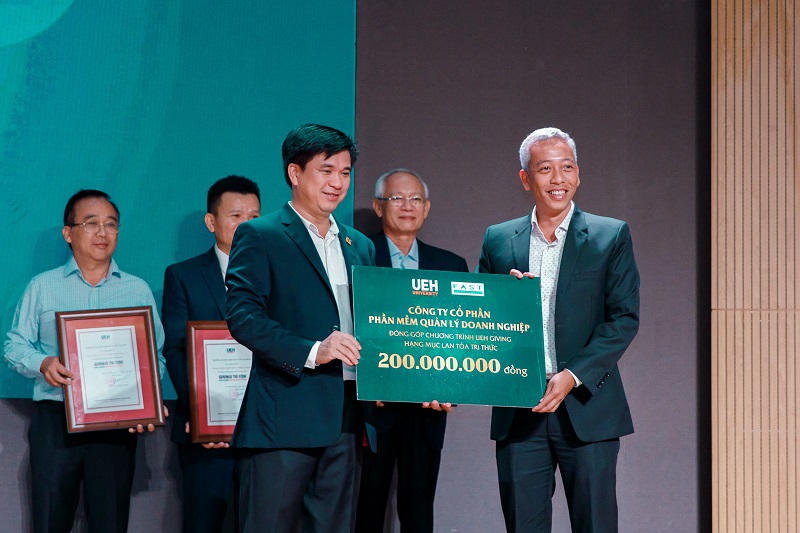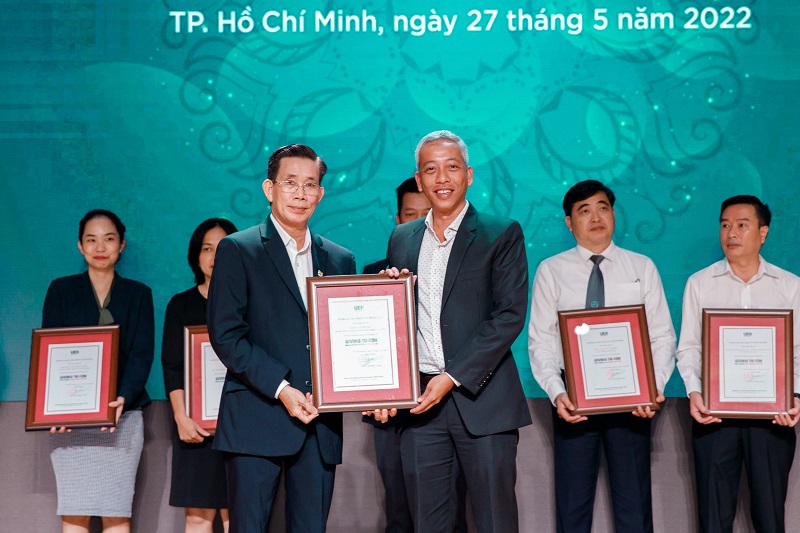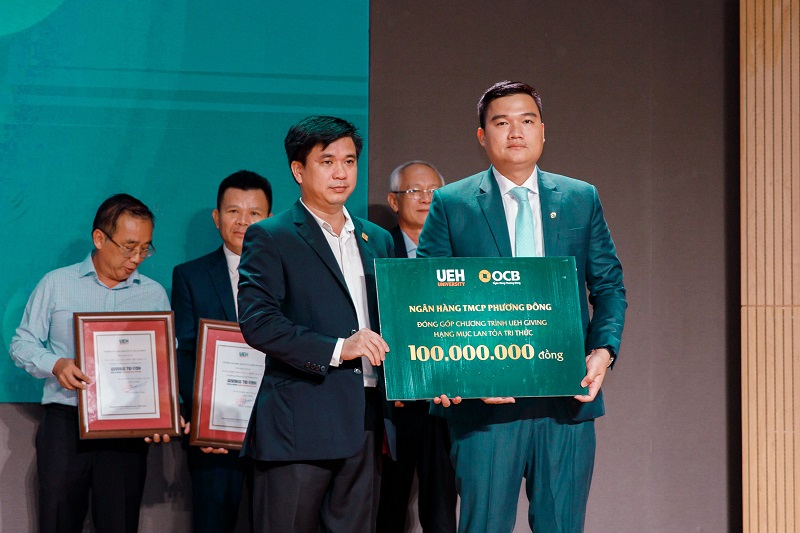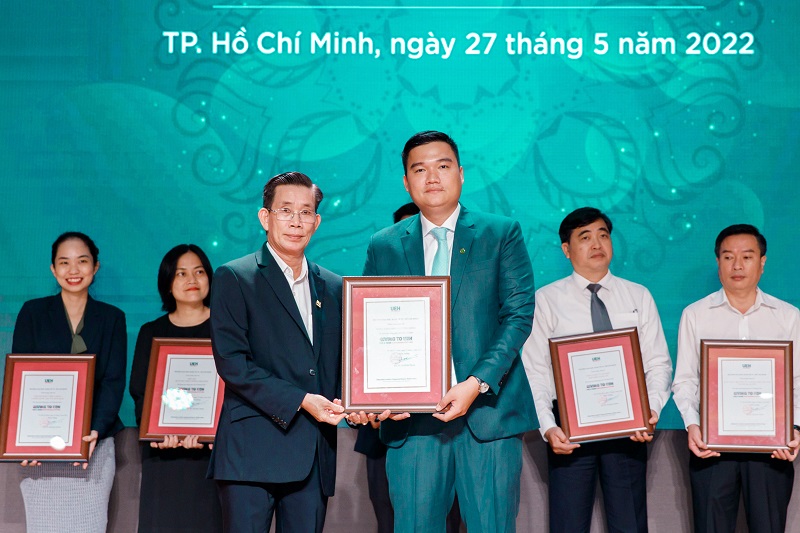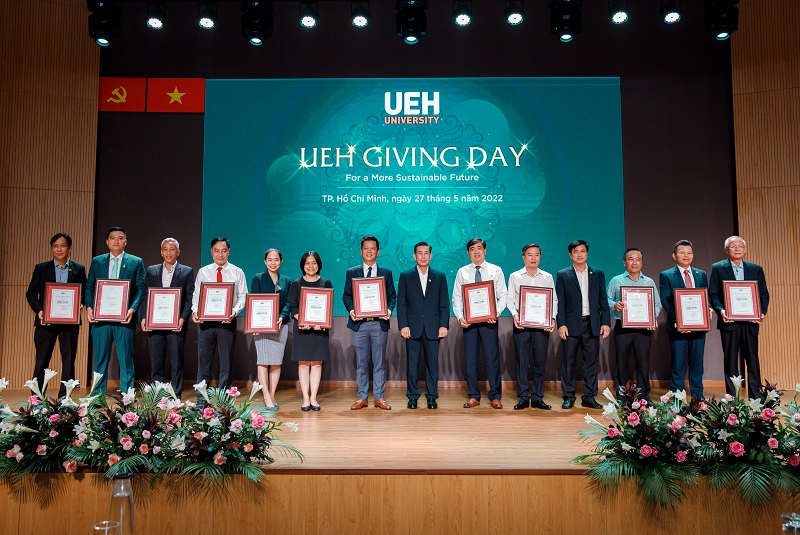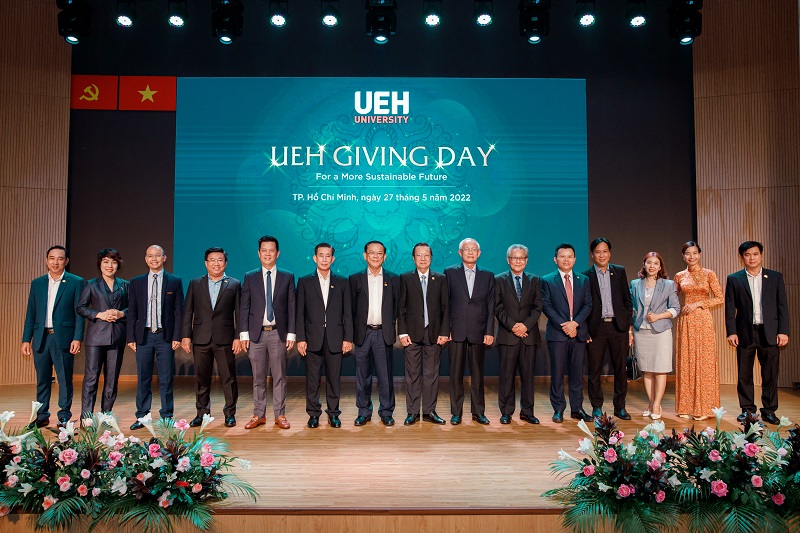 News, photos: UEH Department of Marketing – Communication