Official Launch Of An Art Creation Space – UEH MakerSpace
Along with the journey of training high-quality human resources for Vietnam and the world, University of Economics Ho Chi Minh City (UEH) has been making efforts to create and develop artistic values that inspire and bring positive benefits to the community for more than 47 years. In order to continue promoting these values, UEH has continuously upgraded and built art creative space complexes to serve learners and the community, including UEH MakerSpace, which officially launched on the morning of June 1, 2023.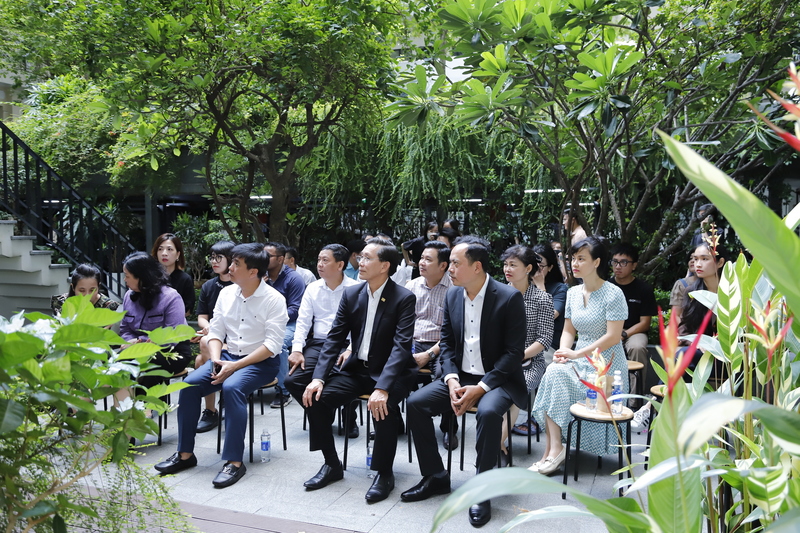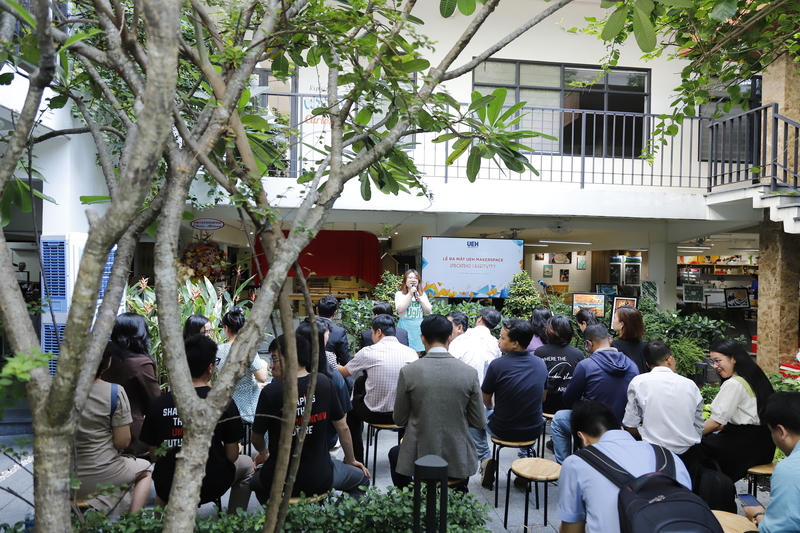 Overview of the ceremony
Speaking at the opening ceremony, Prof. Dr. Su Dinh Thanh – President emphasized: "UEH Maker Space is a project cherished by UEH since implementing the multidisciplinary and sustainable UEH development strategy associated with the message Unbounded creativity – dynamic spirit and creativity spread unlimitedly in the UEH community, the source of all efforts and achievements. Currently, this, and at the same time is one of the iconic personality for UEH to firmly step on the path of multi-disciplinary development with the vision of sustainable direction in the future. Through equipping with basic skills and thinking in creativity and manufacturing, Makerspace's activities will incubate and promote innovation for the community in which UEHer is a pioneering force. Makerspace aims at workers, students, learners of UEH and other universities, families, young people, etc. with the goal of improving cohesion through joint activities of creativity and applied manufacturing in the main areas of Architectural and Urban Design, Robotics, Innovation, Design and Communication, and Woodworking. Collaborating with Papa Maker, UEH MakerSpace will regularly support the school's training activities and organize short-term training courses, workshops, etc. We believe that the diversity in the field of activities will attract participation in many different industries, thereby creating a colorful community together to spread creativity. This is also one of the core values that UEH is aiming for: Unbounded Creativity.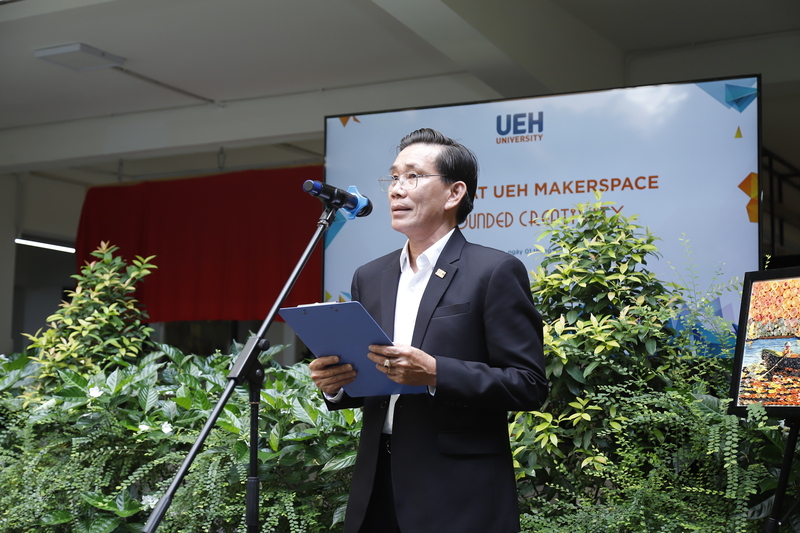 Prof. Dr. Su Dinh Thanh -– UEH President – delivering the opening speech
Located on the ground floor of B2 (Campus 279 Nguyen Tri Phuong, District 10), UEH MakerSpace is a complex of creative spaces for UEHers and the community who love activities related to Design, Assembling, and Carpentry, as well as enjoy great space for group activities so as; to develop thinking and skills through short-term training and workshops.
UEH MakerSpace is designed in an open and airy style, with 2 main areas including:
An indoor area where machines, tools, and products servinge for the creative process.
An outdoor area with a carpentry desk space for woodworking-related activities and a regular desk for a variety of students' regular activities.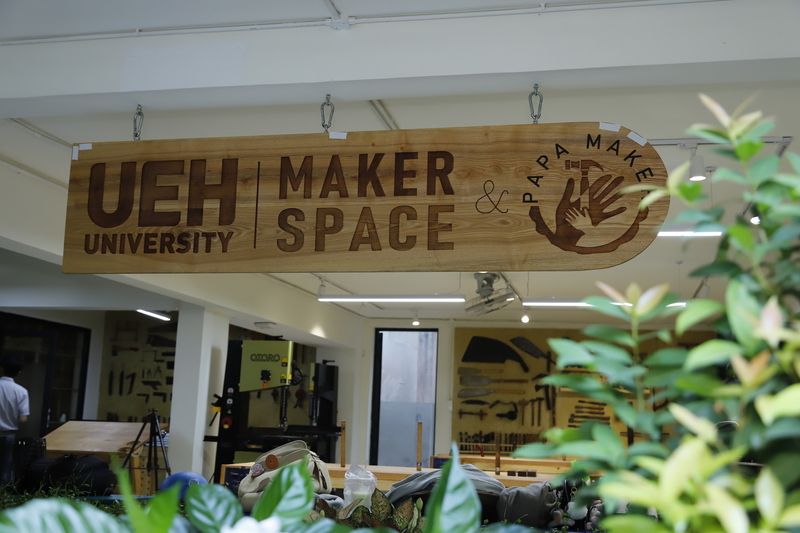 Overview of the UEH MakerSpace
With the foundation of Papa Maker's Carpentry Workshop, Makerspace''s activities aim at sustainable values for the benefit of the community. The carpentry activities use completely natural wood materials, and the chemicals used are of plant origin and safe for health. Woodworking activities will help develop the subtlety of the senses, concentration and relaxation in each small cycle to create a product that really achieves a certain aesthetic. This will be a place to create opportunities and environments for everyone to unleash their creativity from ideas on paper to finished products, through structural visualization, space, 3D printing, technology experimentation, robotics, and practice dexterity with wooden models.
In addition, UEHers and the community will also have the opportunity to participate in activities to improve thinking as well as the ability to develop the design, testing, and production stages through workshops and short-term training programs at UEH MakerSpace.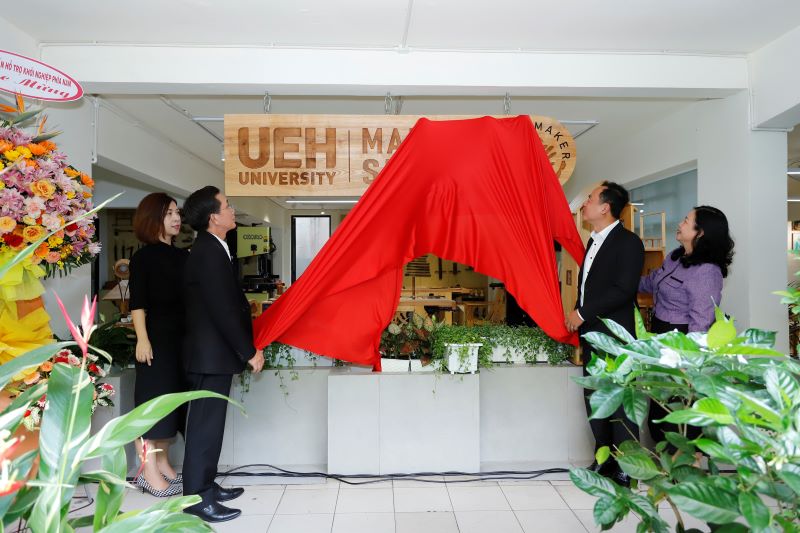 Opening ceremony of UEH MakerSpace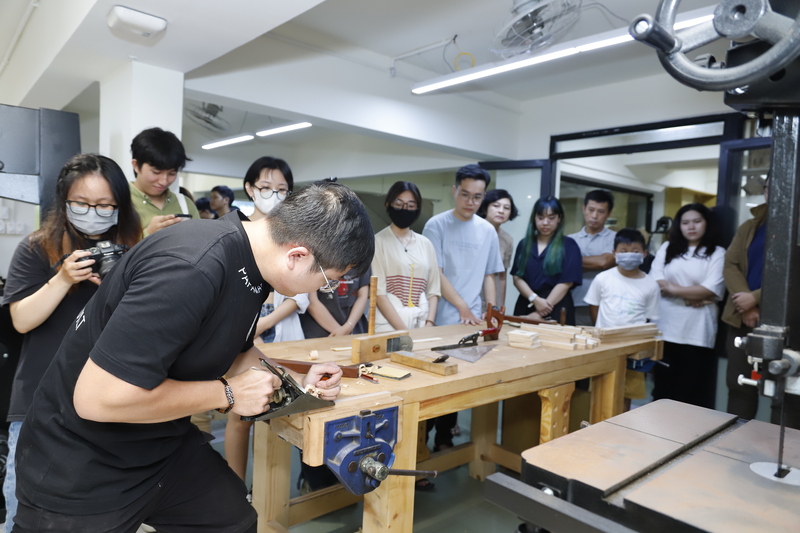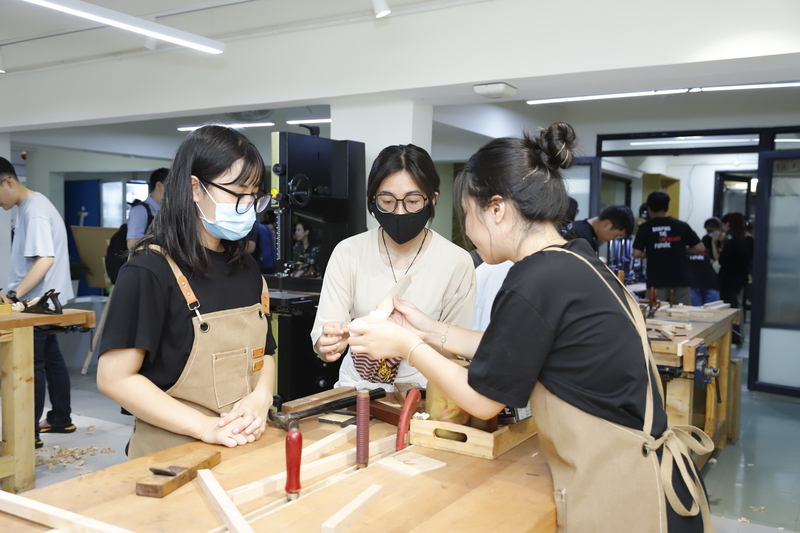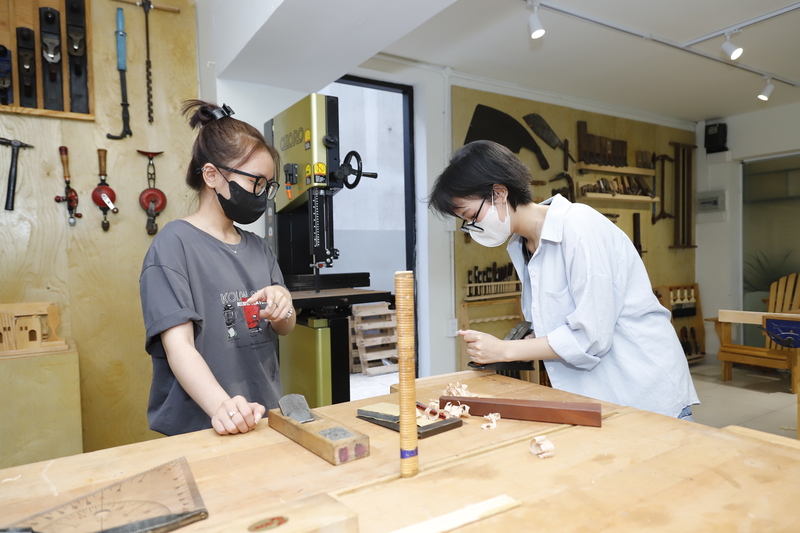 Hands-on activities at UEH MakerSpace
Besides, within the framework of the launching ceremony, participants also experienced the workshop of making wooden lamps – Maker's Lamp. This is an opportunity for everyone to develop the subtlety of their senses, focus and relaxation in each small cycle to create a product that is beautiful, has usable value, and above all, evokes memorable values. The workshop that took place right after the ceremony brought the participants interesting and meaningful experiences, especially in the atmosphere of International Children's Day 1/6.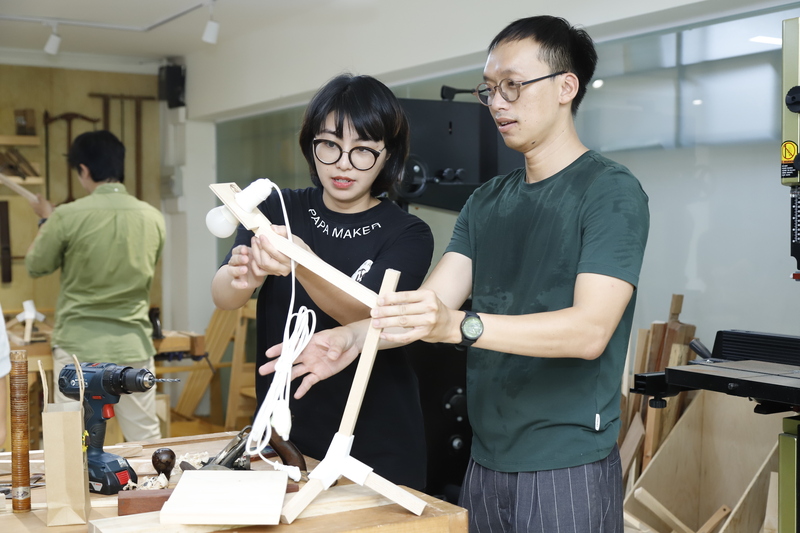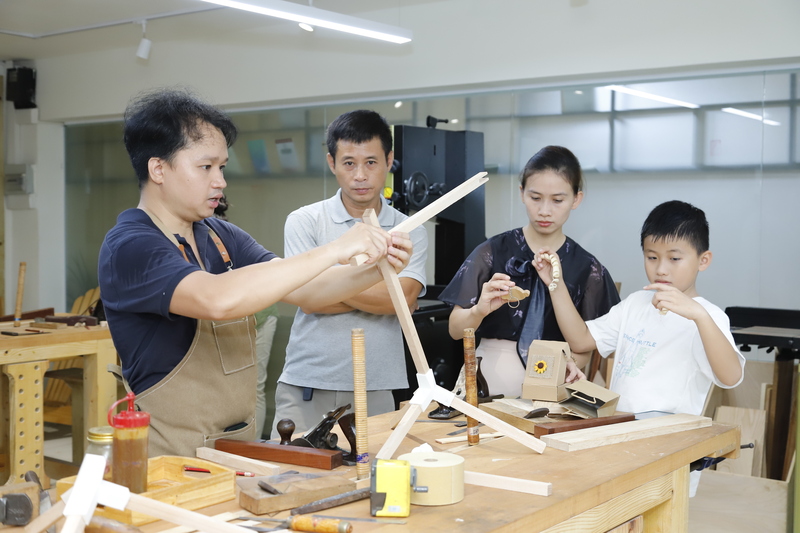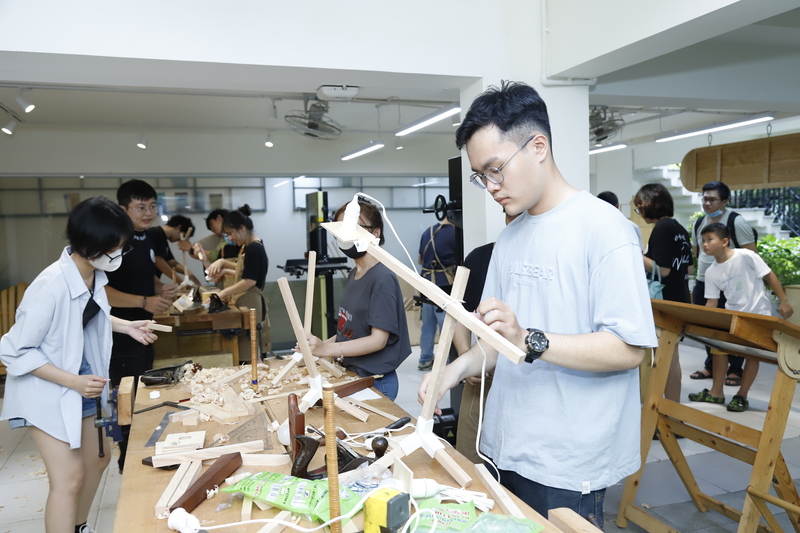 Experiencing the workshop on making wooden lamps – Maker's Lamp
It can be affirmed that the birth of the art creation space – UEH MakerSpace will empower learners and the UEHer community to incubate and promote creative innovation, inspire the arts, and bring positive benefits to the community. This is also a testament to UEH's constant efforts on the journey of creating meaningful values for the community.
Additional photos: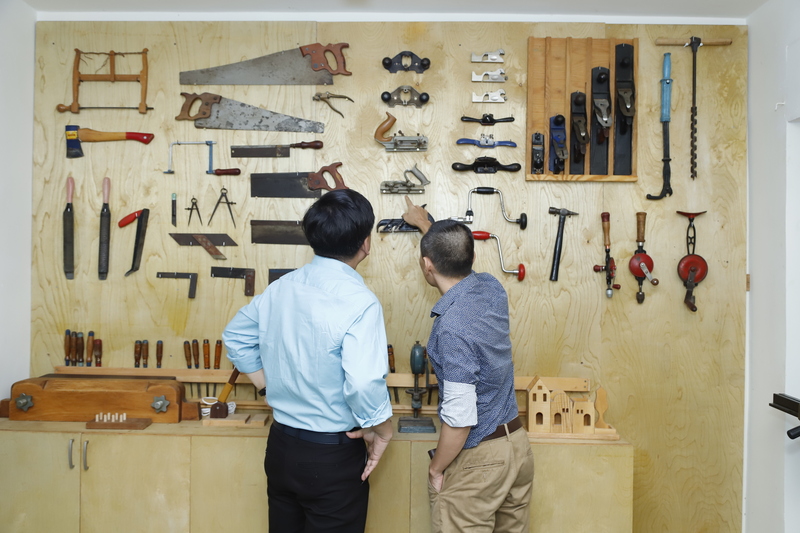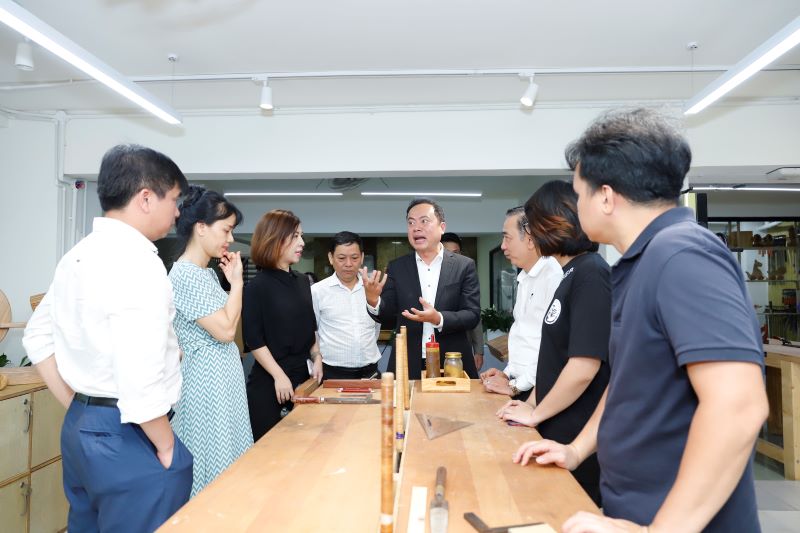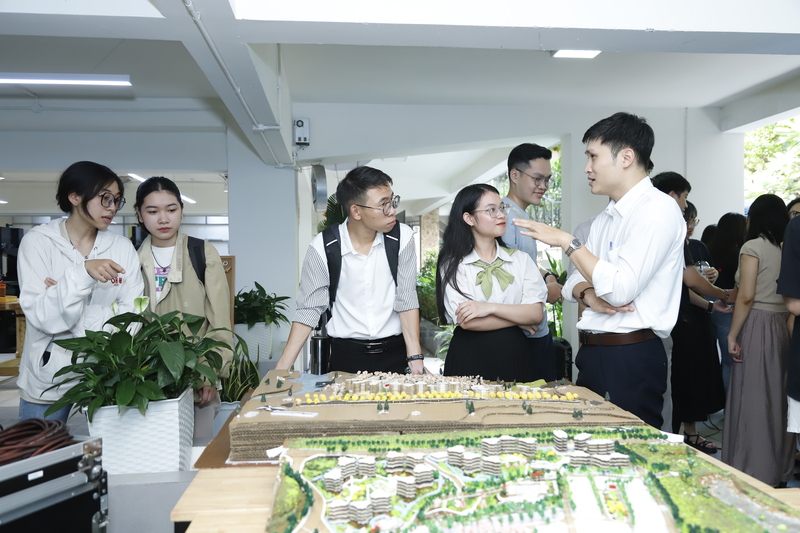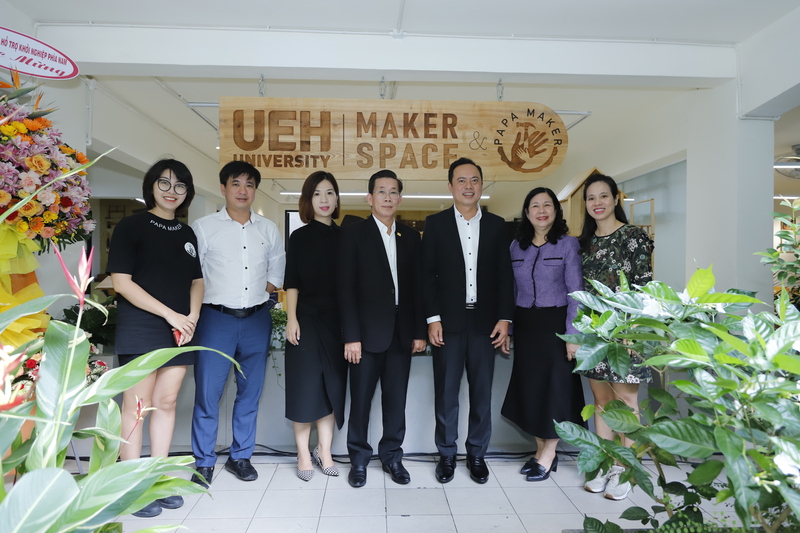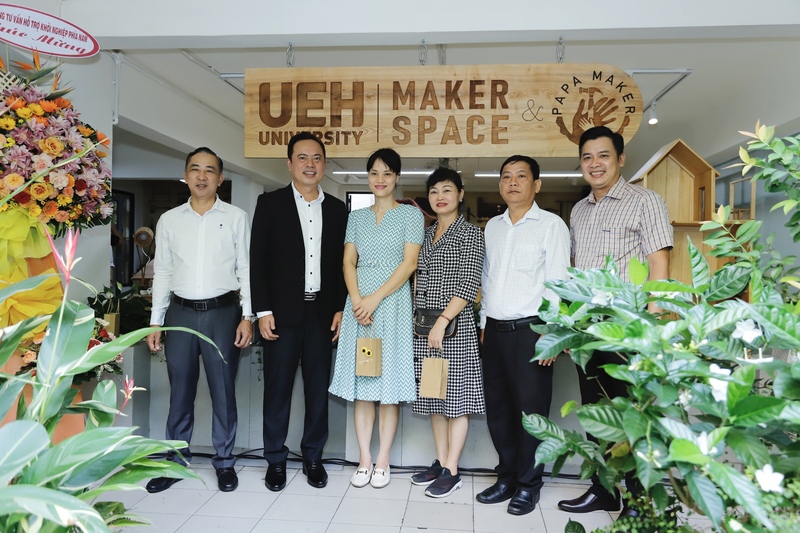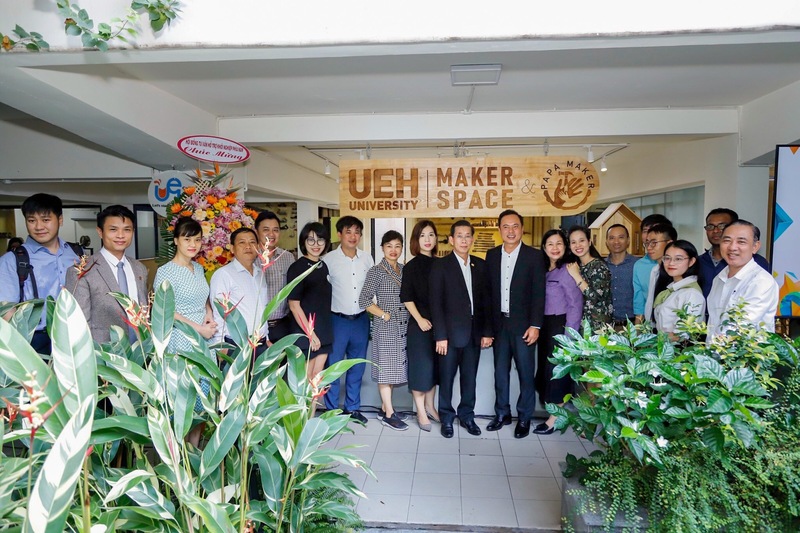 News, photos: UEH Department of Marketing and Communication