UEH Conducting Accreditation According To European FIBAA Standards On 05 Training Programs
From August 15th to 18th, 2022, the UEH 2022 External Assessment will be held online with experts from FIBAA (Federal Republic of Germany).
Education quality accreditation is a key work of UEH in the 2020-2025 term to ensure and improve training quality, fulfill responsibilities to learners, employers and society, and follow regulations of the Ministry of Education and Training. On the internationalization route, UEH has regularly self-assessed and improved its quality to meet the educational accreditation standards of prestigious domestic and international accrediting organizations.
In 2022, UEH carries out accrediting activities for 05 university-level training programs including Business Administration, Marketing, Commercial Business, Real Estate, and Accounting in accordance with the set of international quality accreditation standards FIBAA (Federal Republic of Germany).
On the side of FIBAA, the external assessment team was led by Ms. Anja Gleissner – Project Director along with professors and experts in related fields: Prof. Dr. Stefan Eckert – International Business Administration, Technical University Dresden (Germany); Prof. Dr. Joerg Erpenbach – Marketing and Real Estate, University of Applied Sciences for Economics and Management, Essen (Germany); Prof. Dr. Anke Muessig – Business Administration and Accounting, University of Luxembourg; Ms. Julia Ekhardt – expert from Microsoft Deutschland GmbH, Munich (Germany); Mr. Hüsnü Garibagaoglu – Student Representative of International Business Administration, Berlin School of Economics and Law, University of Applied Sciences (Germany); and Dr. Duong Nhu Hung – Dean of Faculty of Industrial Management, Ho Chi Minh City University of Technology.
On the UEH side, there were Prof. Dr. Nguyen Dong Phong – Chairman of the University Council; Assoc. Prof. Dr. Phan Thi Bich Nguyet – Chairwoman of the Strategic and Policy Advisory Council; Prof. Dr. Su Dinh Thanh – President; Dr. Bui Quang Hung – Vice President together with leaders of faculties, program directors, and representatives of management units.
In accordacne with the working program, FIBAA experts interviewed UEH leaders, school leaders, Training Program Directors, lecturers, students, alumni, and functional management units, to appraise and objectively evaluate training programs based on FIBAA quality assessment standards. The interview sessions were conducted on the principle of honesty, objectivity, and right subjects, and met the regulations of FIBAA.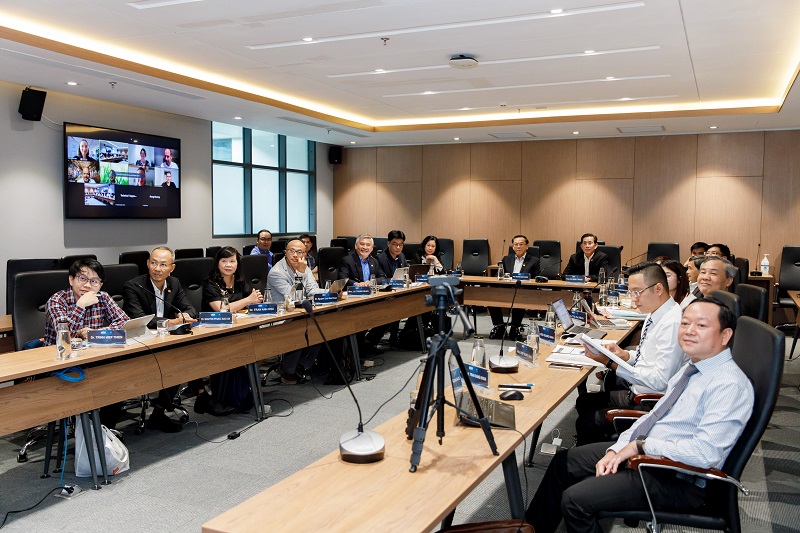 Opening of the FIBAA External Assessment Program at UEH in 2022
Prof. Dr. Su Dinh Thanh – President – discussing with FIBAA experts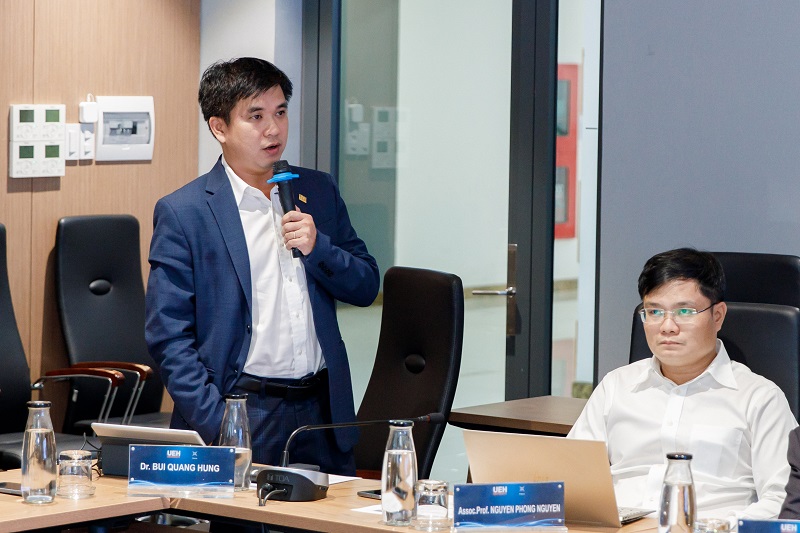 Dr. Bui Quang Hung – Vice President – introducing the overview of UEH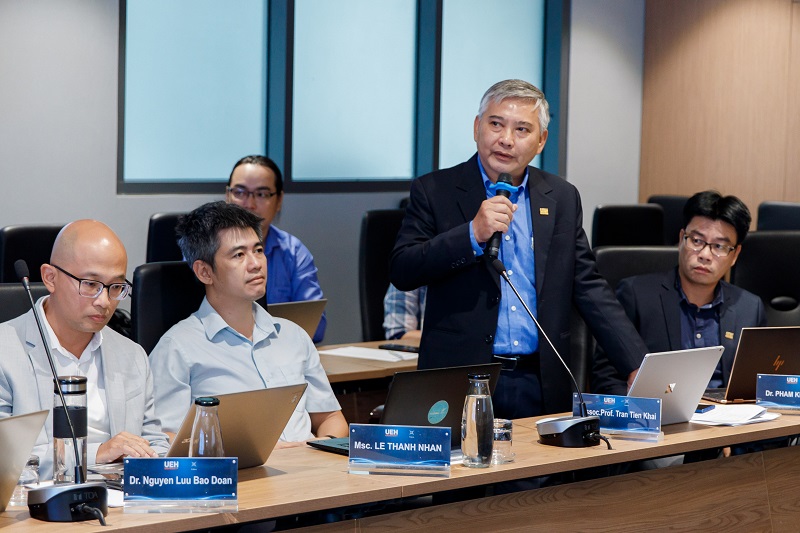 Assoc. Prof. Dr. Tran Tien Khai presenting an overview of the training program framework at UEH
Assessment activities outside the 2022 training program (online assessment) are of particular interest to the UEH community, sharing experiences, and learning to continuously improve construction, management, operation activities, and training program according to international standards. Accreditation is the basis for improving the quality of UEH's training in general and programs in particular, aiming to become a multidisciplinary university and develop sustainably in the upcoming period.
More photos from the show: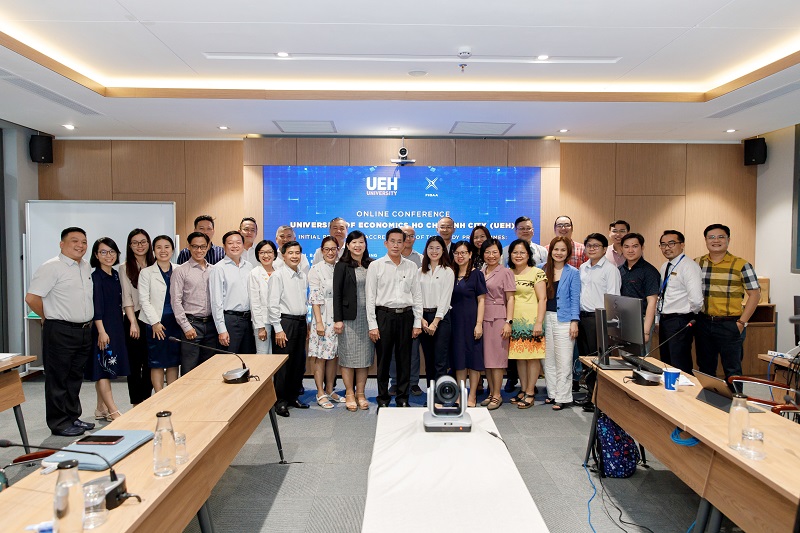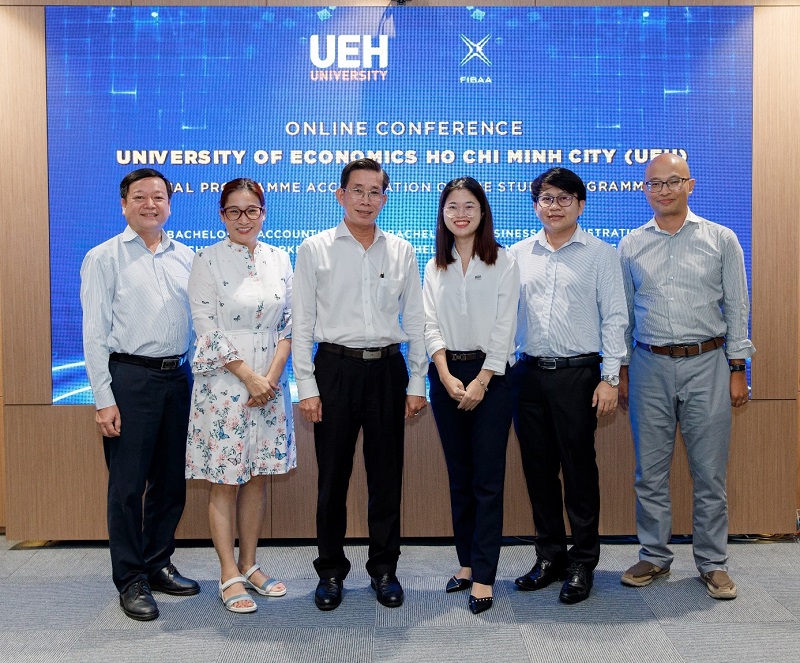 President and Program Directors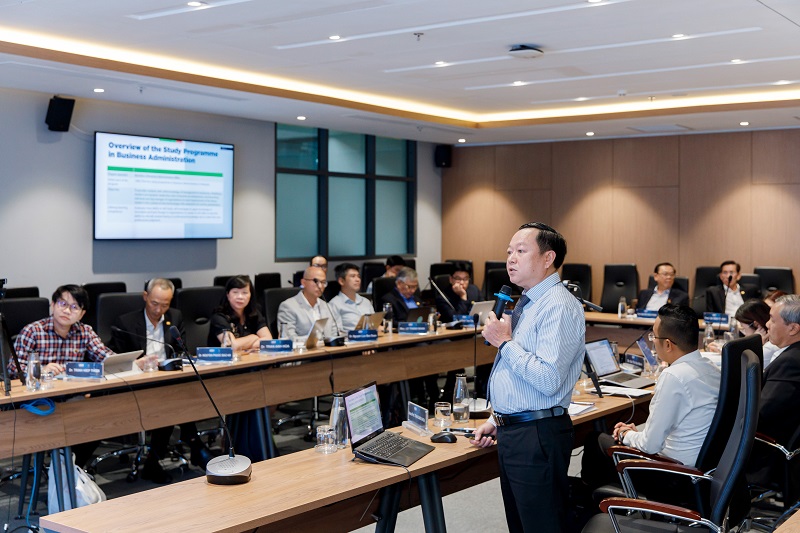 Assoc. Prof. Dr. Tran Dang Khoa – Program Manager of Business Administration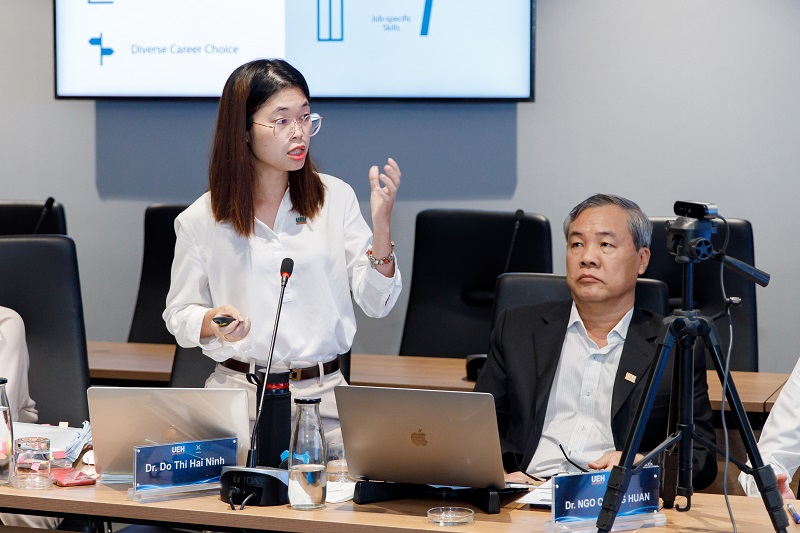 Dr. Do Thi Hai Ninh – Marketing Program Manager
Dr. Trinh Hiep Thien – Accountancy Program Manager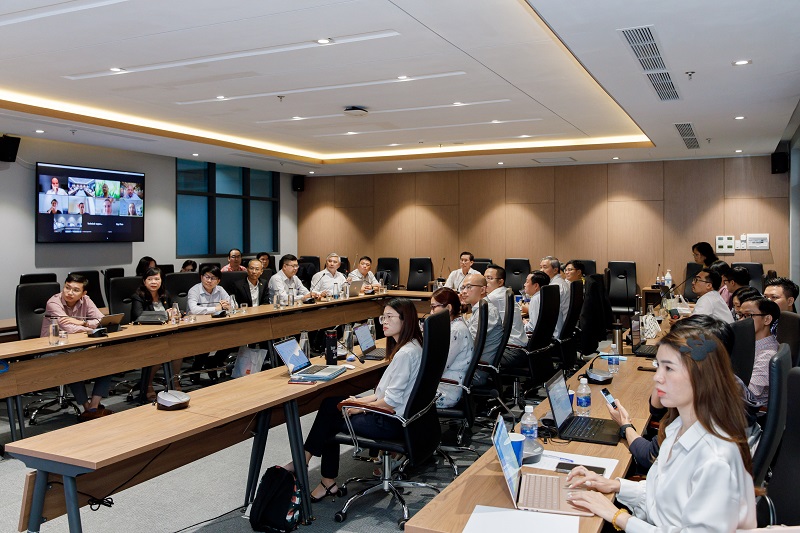 Feedback session of the evaluation team outside FIBAA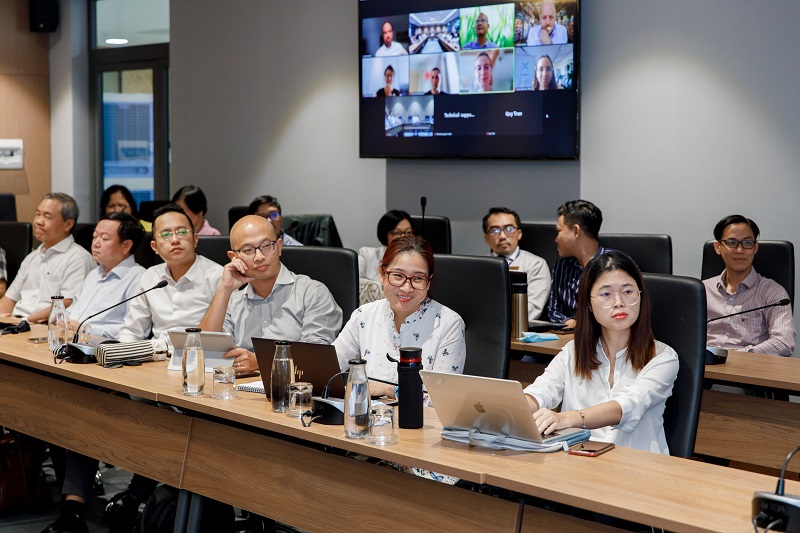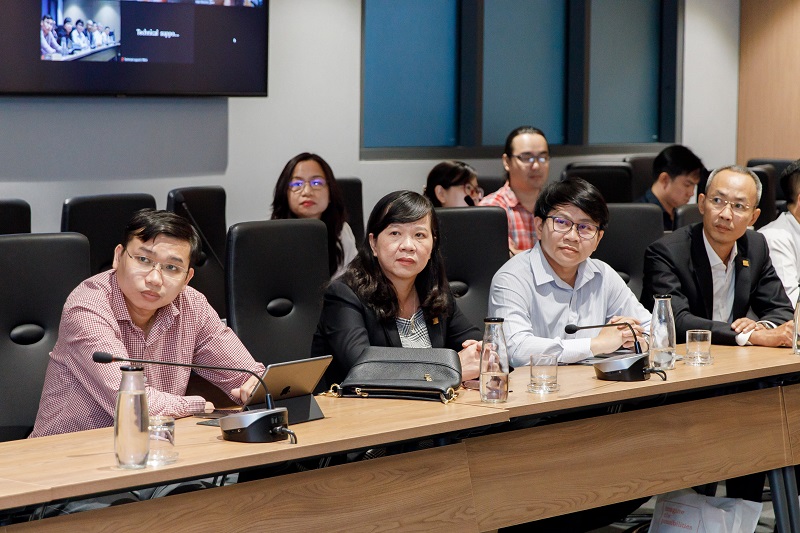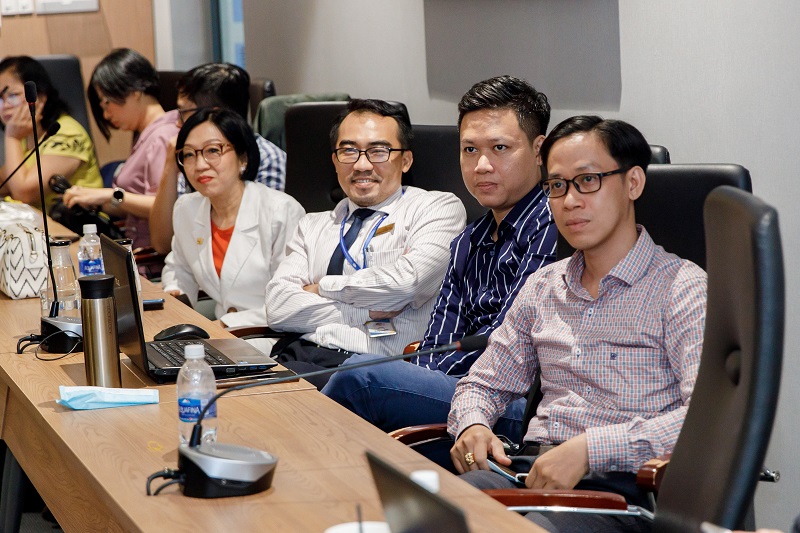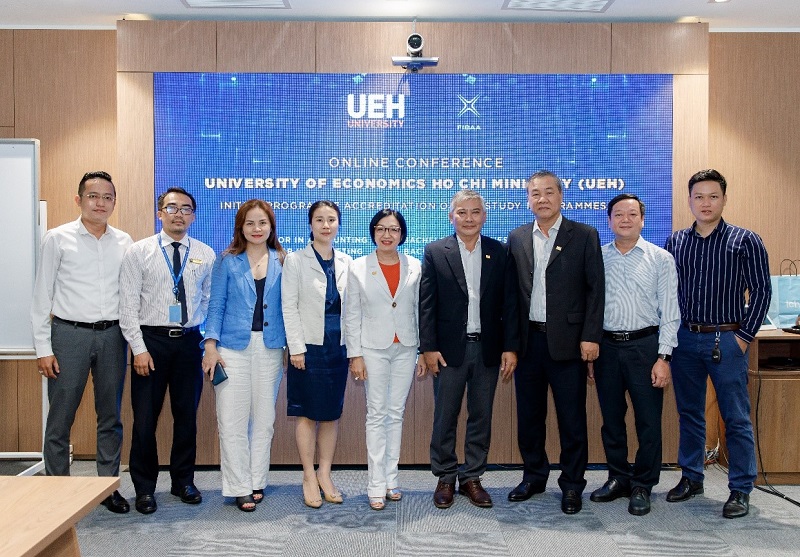 UEH School of Management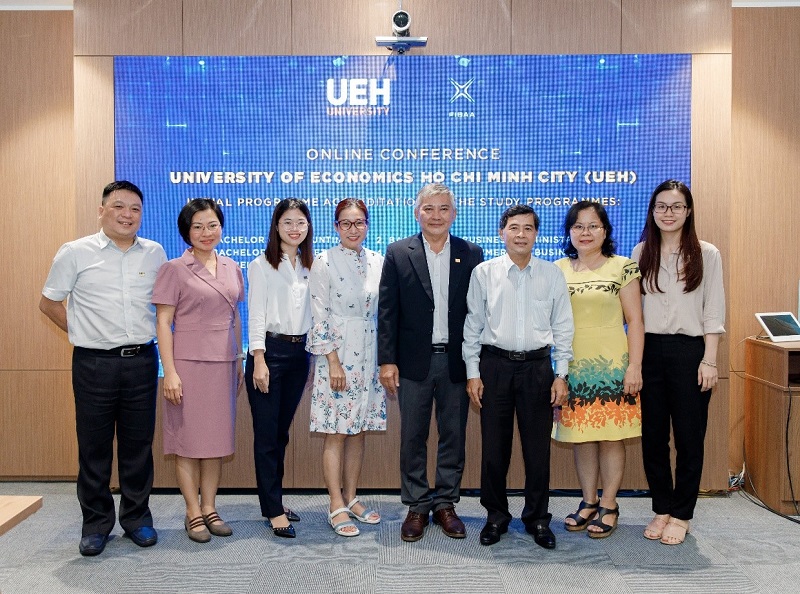 UEH School of International Business – Marketing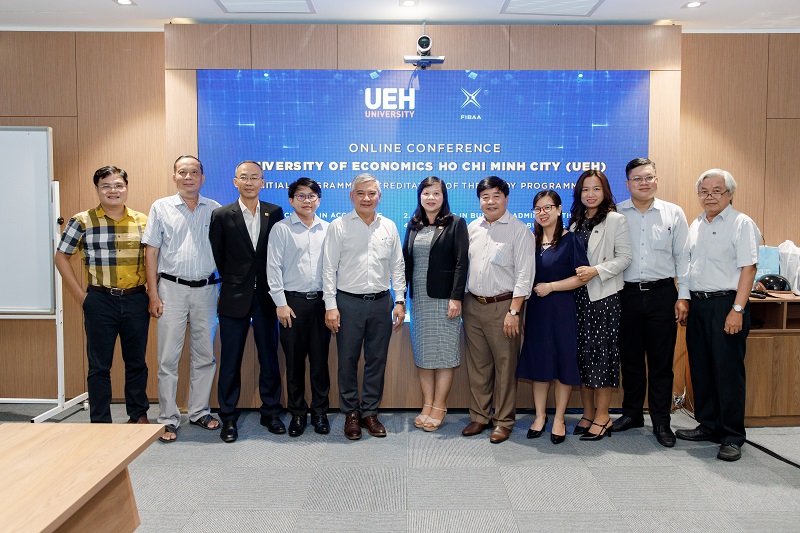 UEH School of Accounting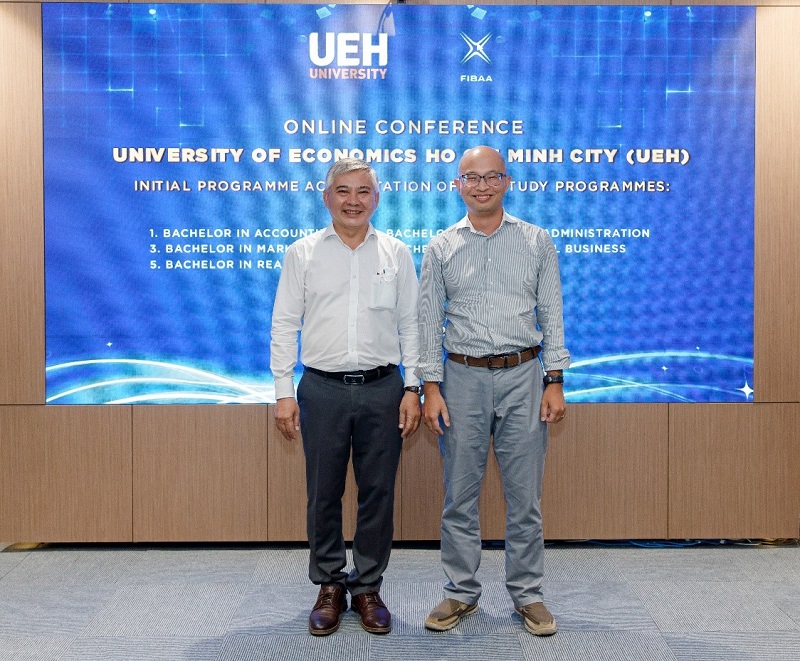 UEH School of Economics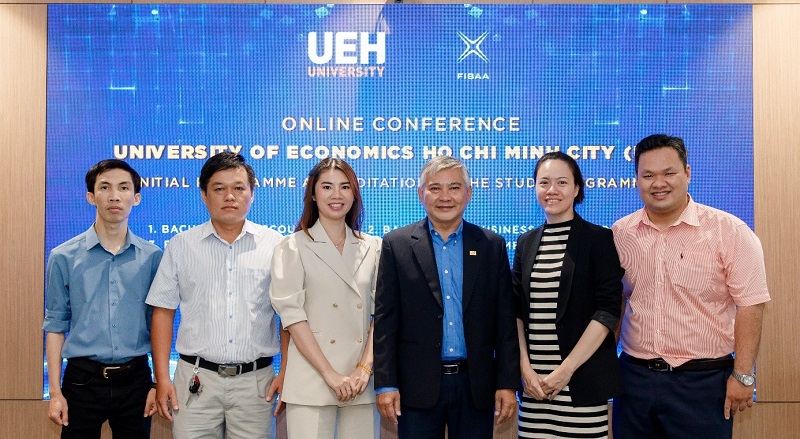 QACD Team
News, photos: UEH Department of Quality Assurance – Program Development, UEH Department of Marketing and Communication