The Results Announcement Of The UEH Slogan Competition "For The Multidisciplinary And Sustainable UEH University"
The UEH Slogan Competition "For the Multidisciplinary and Sustainable UEH University" has taken place successfully. UEH has found many ideas for the official Slogan suitable for the UEH brand personality, thereby sketching out a picture: "From University of Economics Ho Chi Minh City to Multidisciplinary and Sustainable  UEH University". Through 146 entries from many countries, the university has partly received the community sentiment and expectations, especially the slogans that use the three letters UEH to convey their messages. The competition is successful when it stops as a competitive activity and spreads new position values to the community and can be seen as a measure of the University brand in the minds of the community.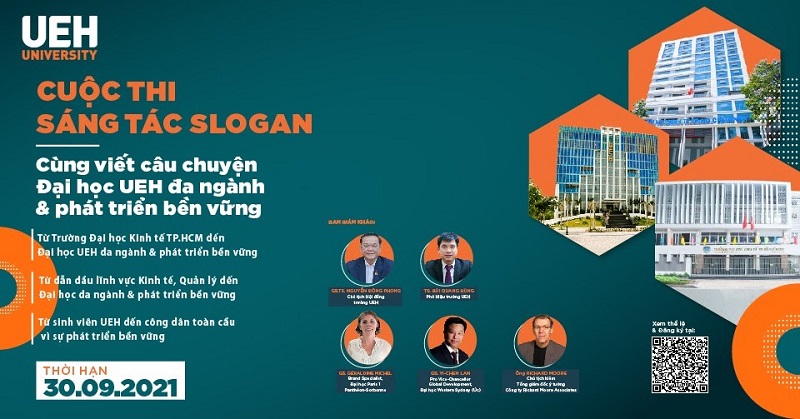 In the UEH press release"From University of Economics Ho Chi Minh City to the Multidisciplinary and Sustainable UEH University" held on October 21, 2021, the Board of directors honored the authors with the highest prizes UEH Slogan Competition. The Second Prize belongs to Author Phan Ngoc Son with the slogan "Unlimited Educational Horizon" and UEH+ Group of Authors, "Unified Evolution. Heart of sustainability".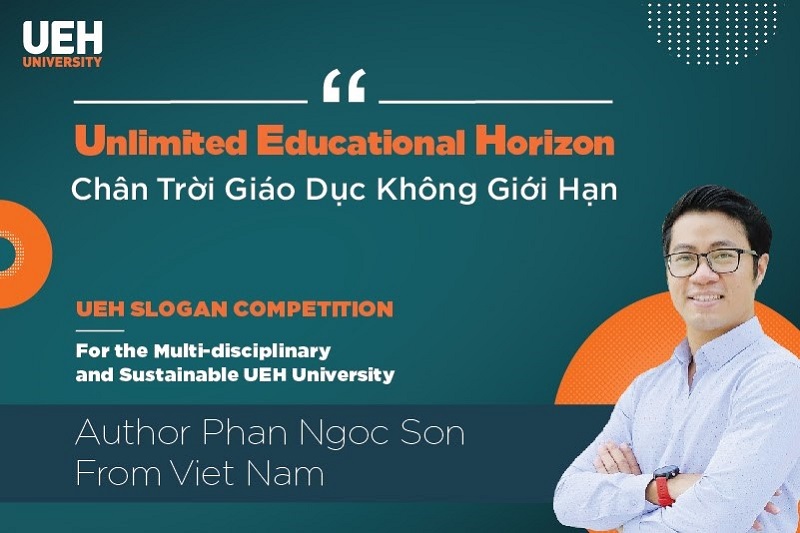 Author Phan Ngoc Son won the Second Prize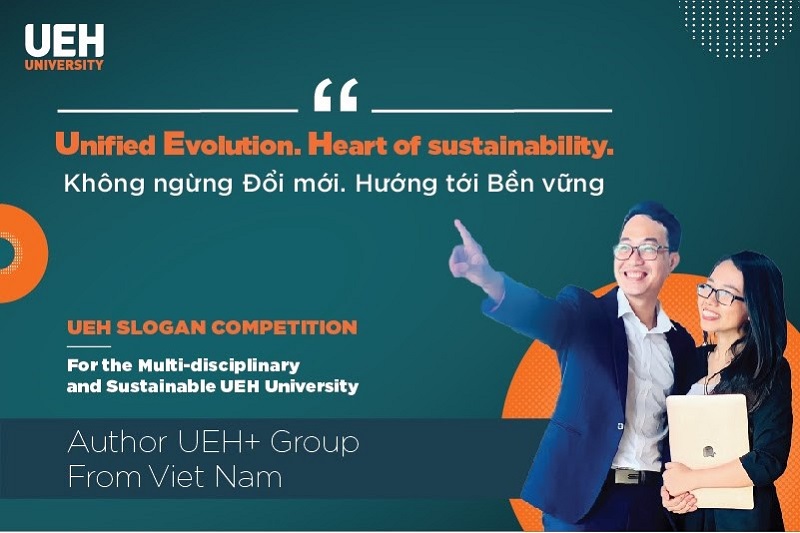 UEH+ Authors Group (Ms. Duong Thi Thuy Trang & Mr. Nguyen Thanh Phuc) won the second prize
The top 5 excellent slogans of the competition belong to Author Vo Thi Hong Le, SOG Authors Group, 2ADT Authors Group, WE Authors Group, and Author Tran Luong.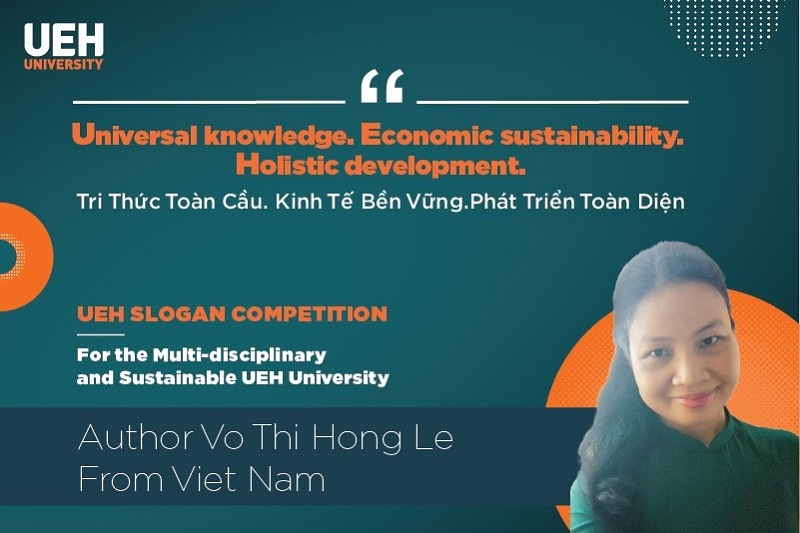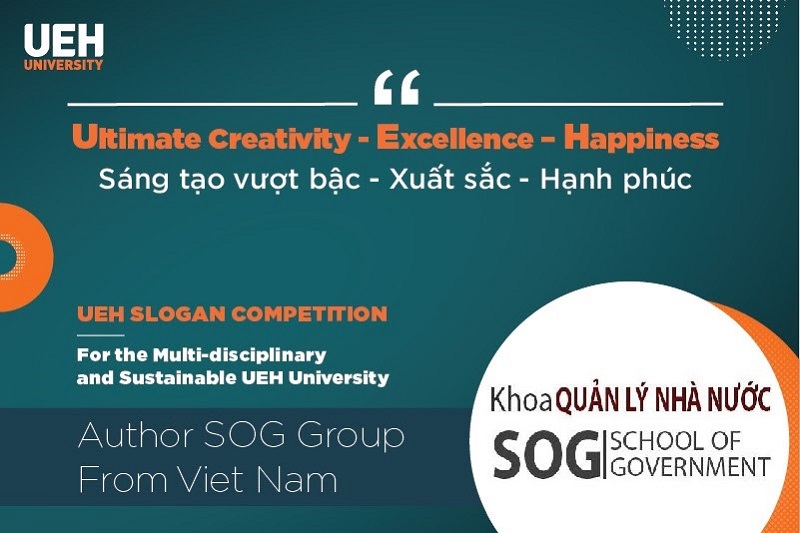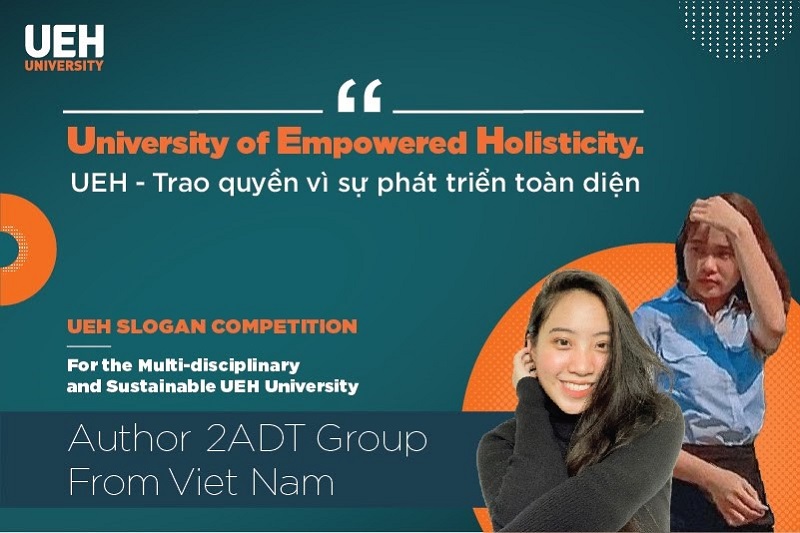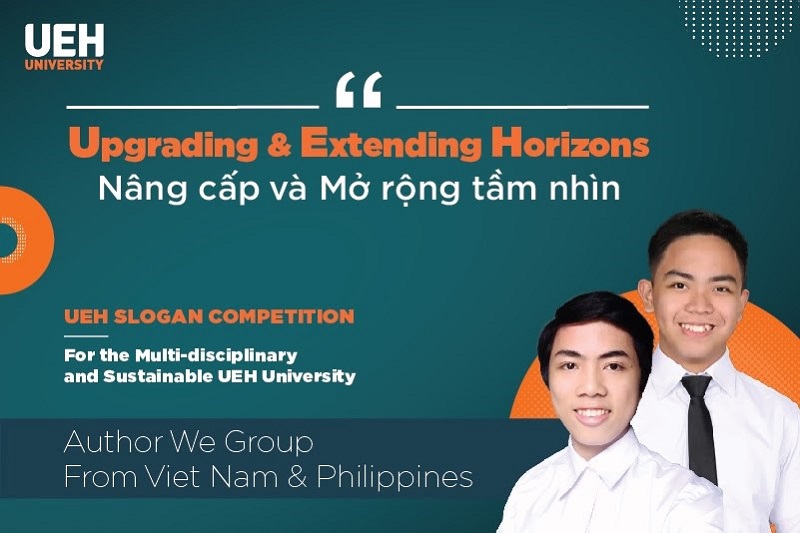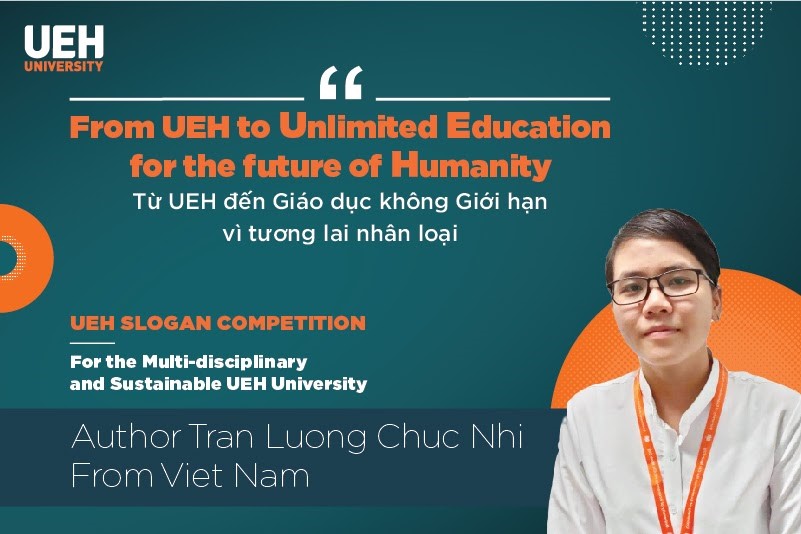 Top 5 Slogan of the competition
Top 9 of the competition belongs to Empowering House Authors Group and Author Leonardo Santiago.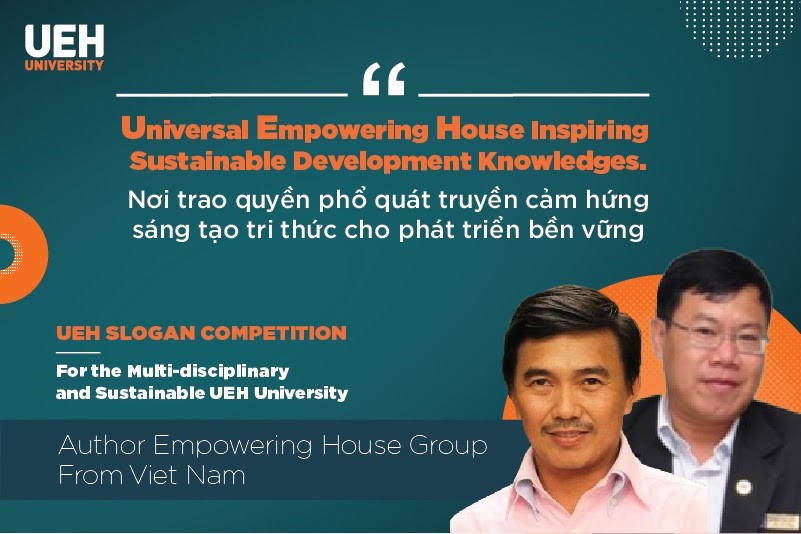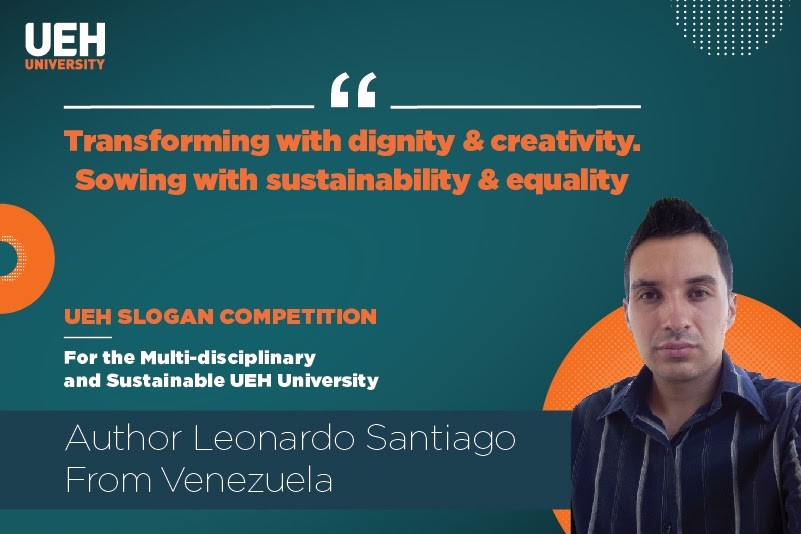 Although the competition has not found the First Prize yet, UEH highly appreciates all creative ideas. The university will apply these innovative ideas as materials for the upcoming critical communication programs.
The official Slogan of UEH is"Unbounded creativity. Empowered futures. Holistic values." completed by Mr. Richard Moore and his company – a leading Vietnamese and international brand expert and a member of the Judges Panel of our competition.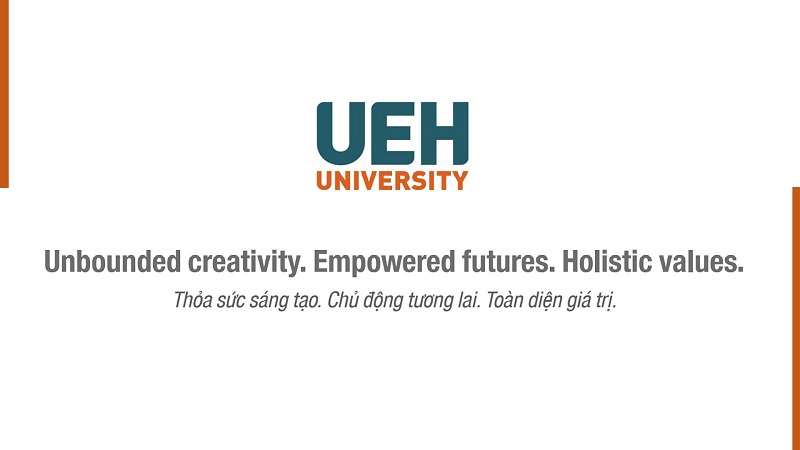 The UEH's official Slogan made by  Richard Moore Associates Company
Prof. Dr. Nguyen Dong Phong, Chairman of UEH Council, shared: "Up to now, I am immensely proud and appreciative when the story of the multidisciplinary and sustainable UEH University has received the response and active participation of the students and the community. We believe that this success will open a new chapter in the story of the multidisciplinary and sustainable UEH University."
News, photos: Marketing and Communication Department