UEH Officially Putting Into Use A Variety Of New Facilities And Functions To Serve Lecturers And Students
Aiming to construct an international-standard teaching and learning environment for lecturers and students, University of Economics Ho Chi Minh City (UEH) always focuses on completing, renovating, and refurbishing facilities and investing in modern and innovative equipment. Recently, a variety of new functions and facilities has just been put into operation, willing to serve the demands of lecturers and students with a lot of interesting experiences.
After a long time of refurbishing and constructing, Campus A (59C Nguyen Dinh Chieu, District 3, HCMC) has unveiled its new appearance: more spacious and modern. Especially, many facilities and functions were invested to serve for lecturers and students listed as installing a new elevator for moving between floors and smart locks at rooms, building offices for professors (A.304), lecturers' rooms with many functions (A.215), and 02 bathrooms for UEH officials at the 2nd floor, and so on.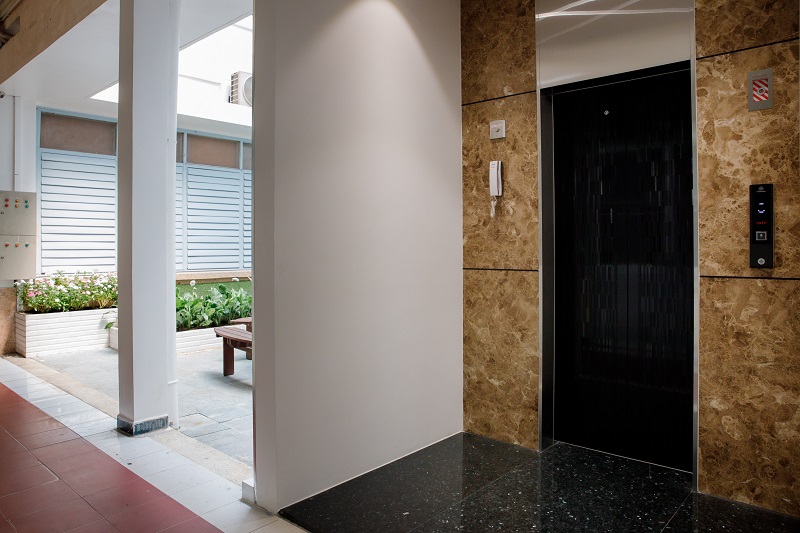 The elevator for moving between floors at Campus A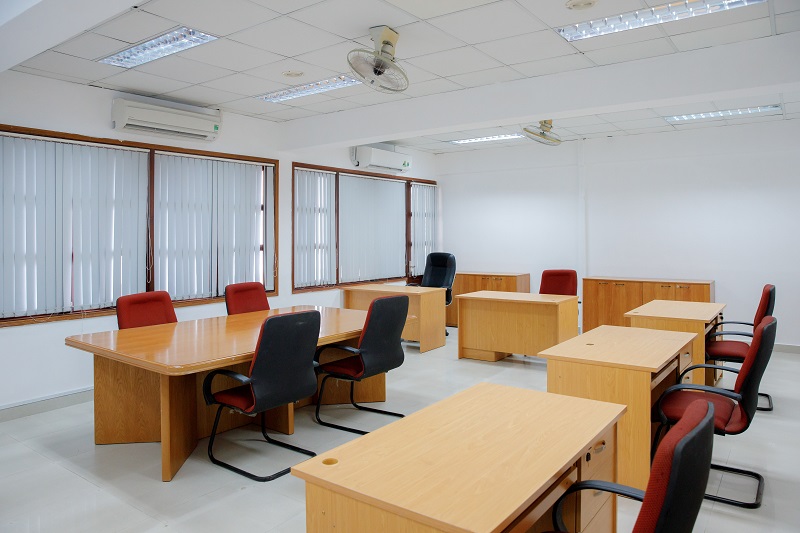 An office for professors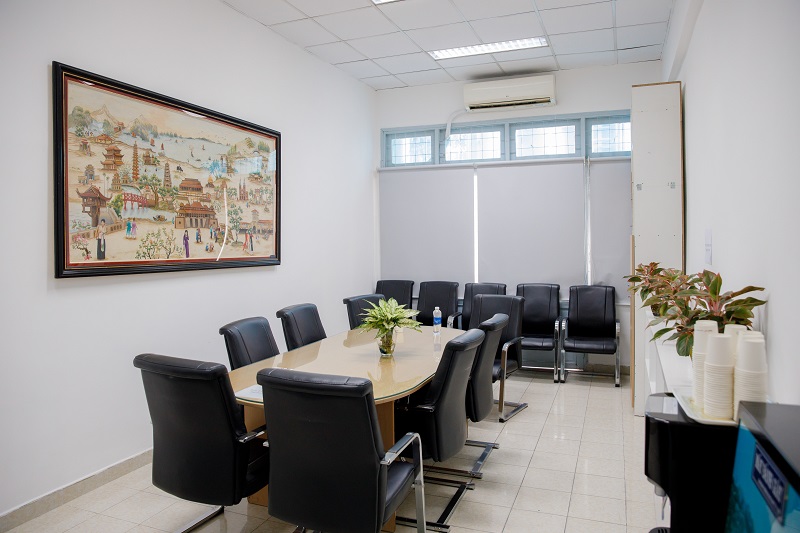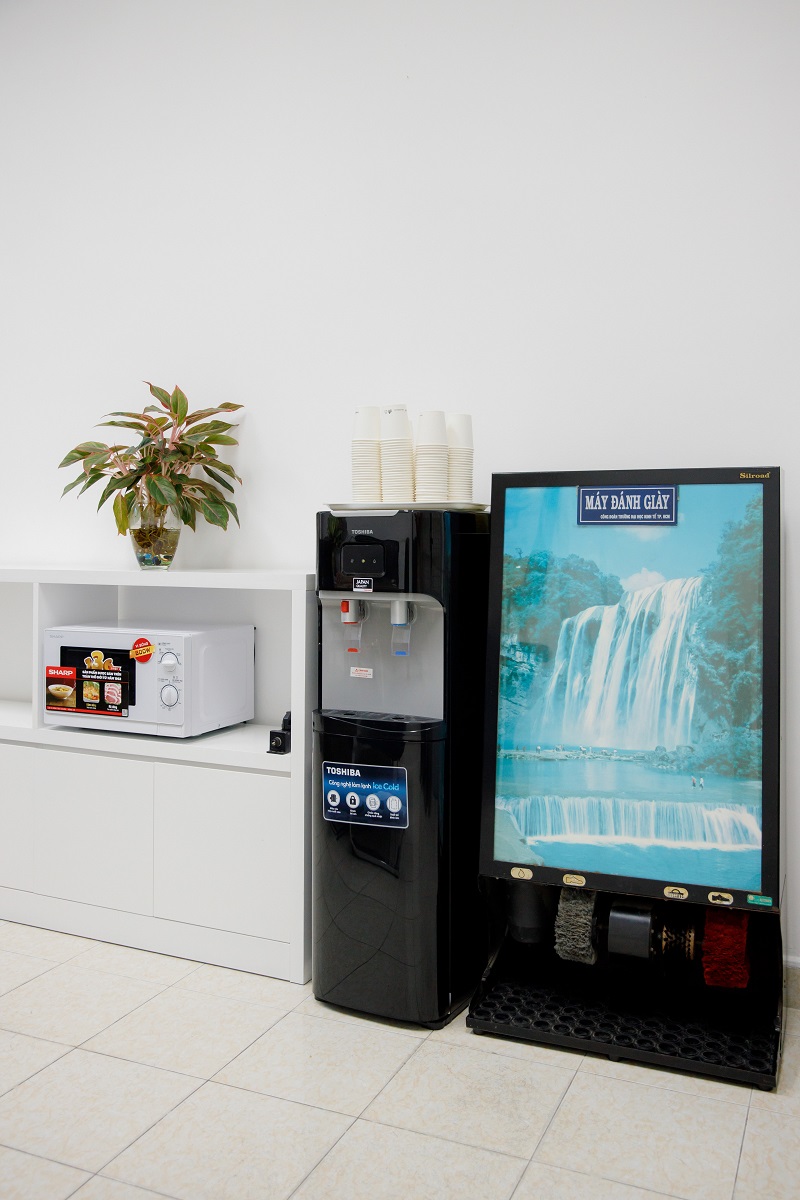 Lecturers' rooms equipped with new functions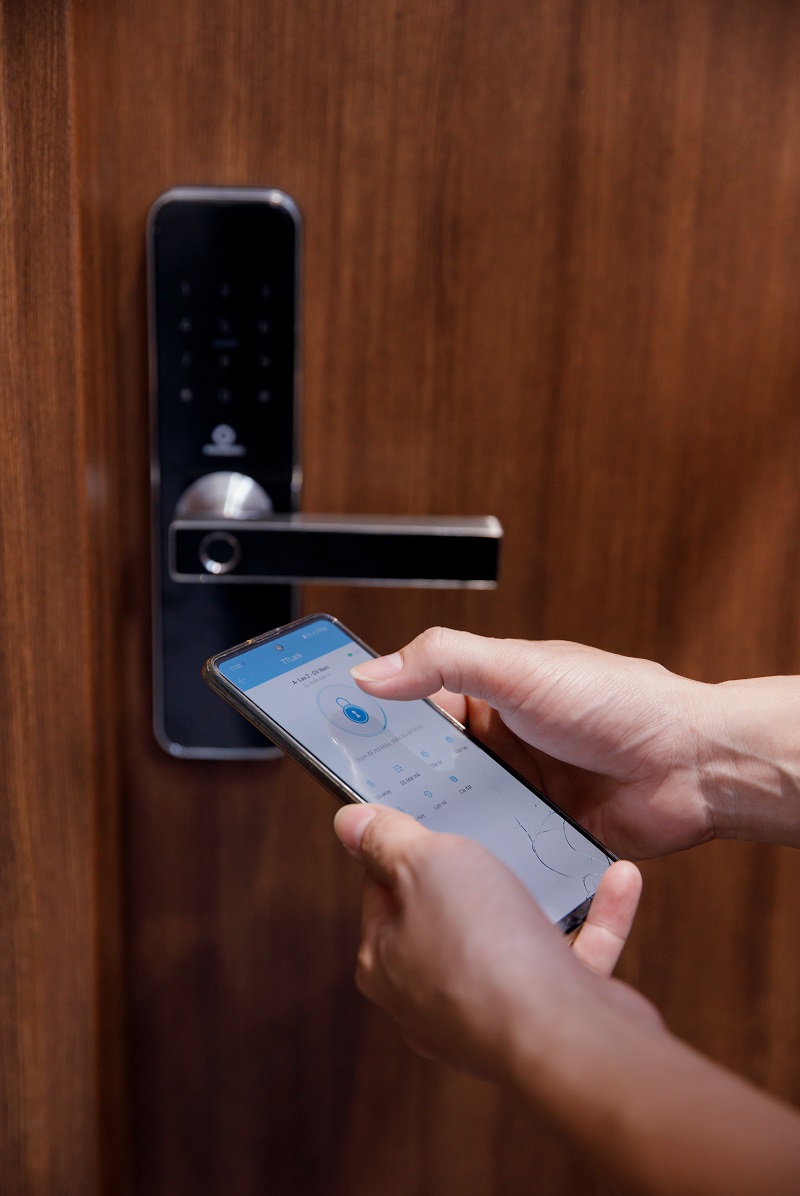 Installing smart locks for rooms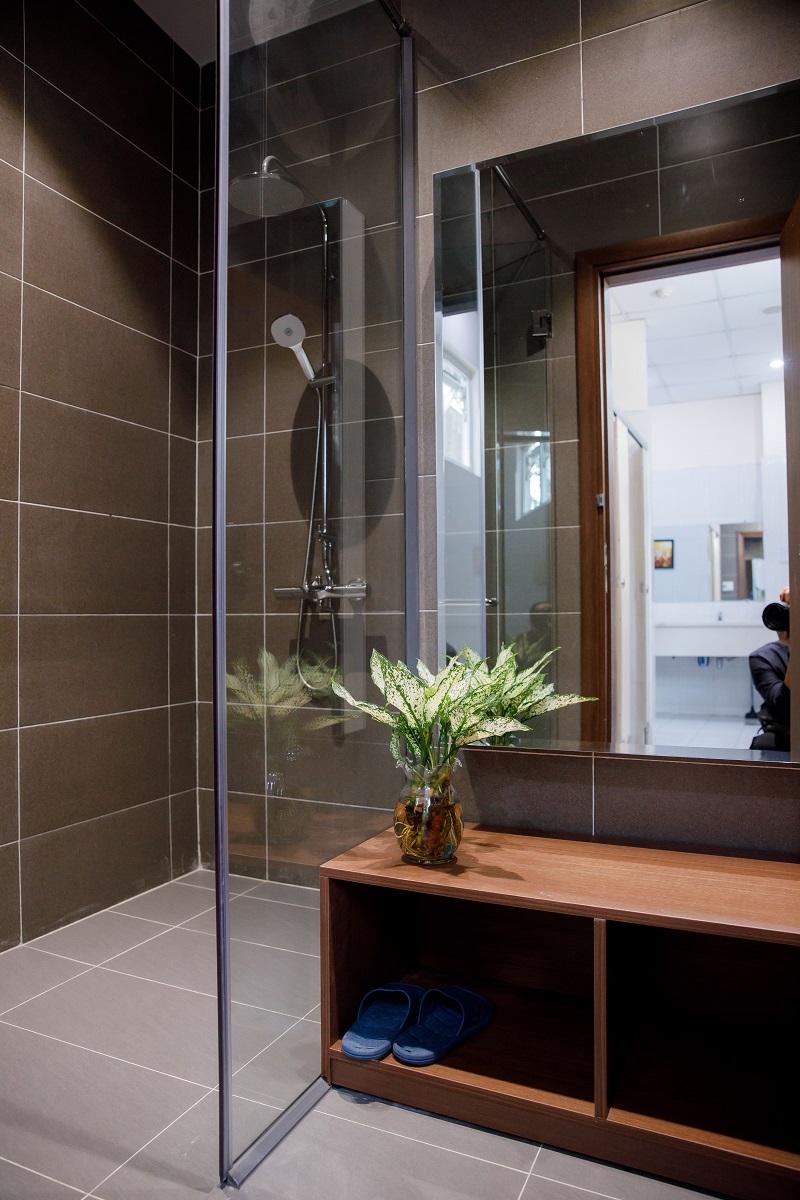 Bathrooms for officials
At Campus H (1A Hoang Dieu, Phu Nhuan District, HCMC), in addition to renovating the exterior, new offices and classrooms were newly constructed to respond to the demands of teaching and learning of lecturers and students. Specifically, 2 lecturers' rooms (H.105, H.405) with modern smart locks, a 70-seat auditorium (H.001), an 18-seat meeting room (H.003), a 53-seat conference room (H.407), a researchers' office (H.103), a thesis-protection room (H.203), a room for New Zealand programs (H.301), a library (H.305), a LAB (H.302), and 6 new 30-70-seat classrooms (H.101, H.104, H.201, H.204, H.402, H.403) were newly built.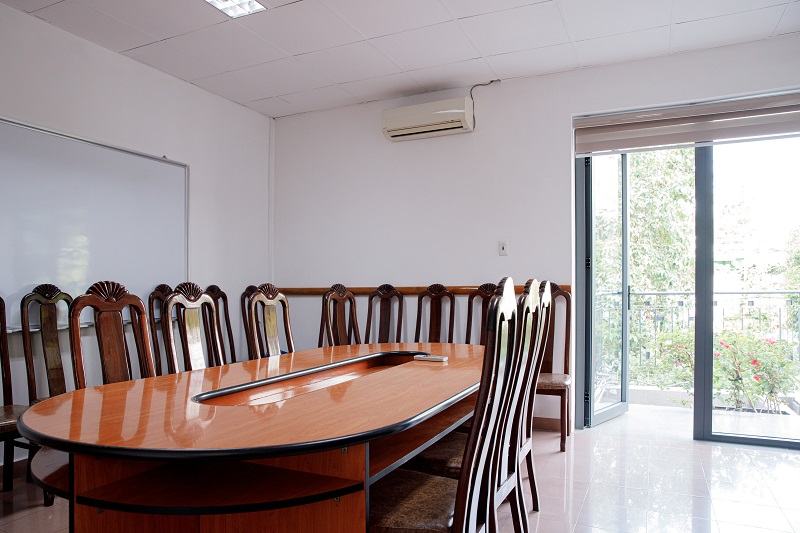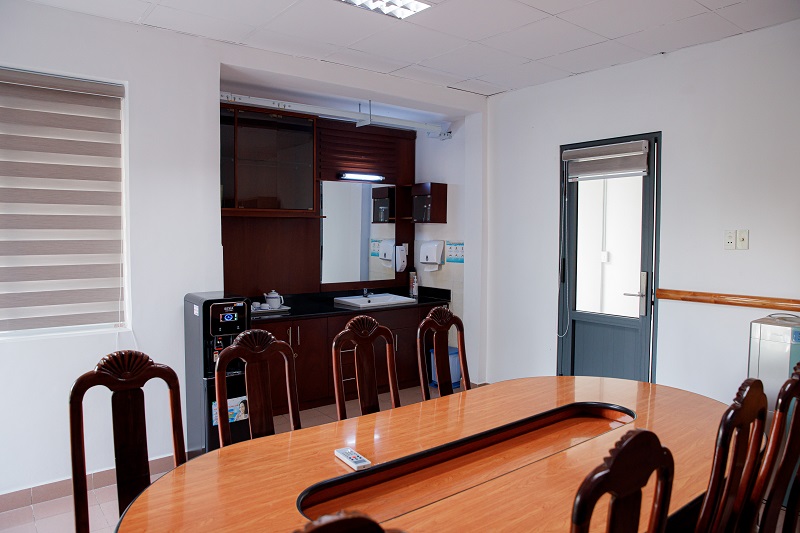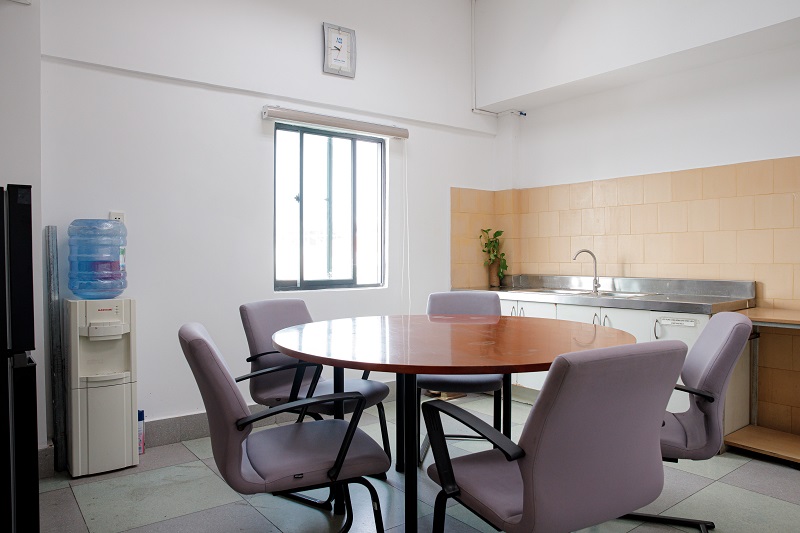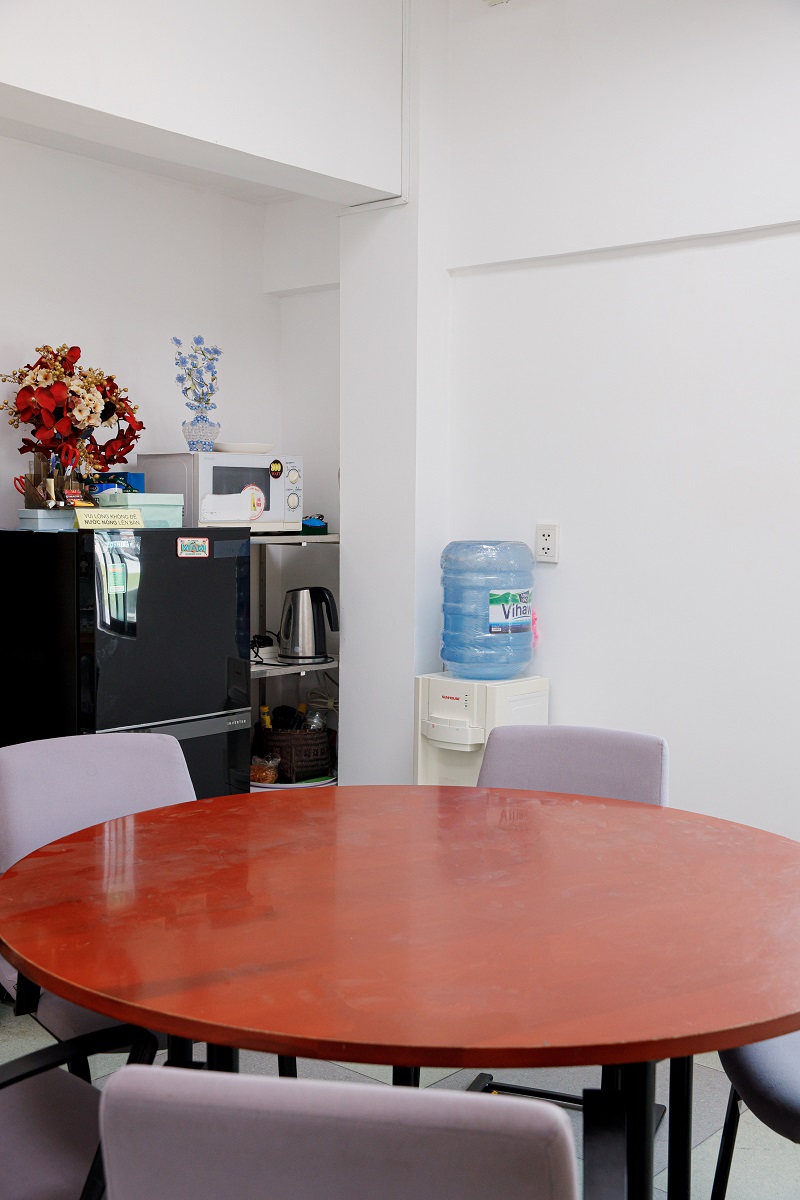 Constructing 2 new lecturers' rooms at Campus H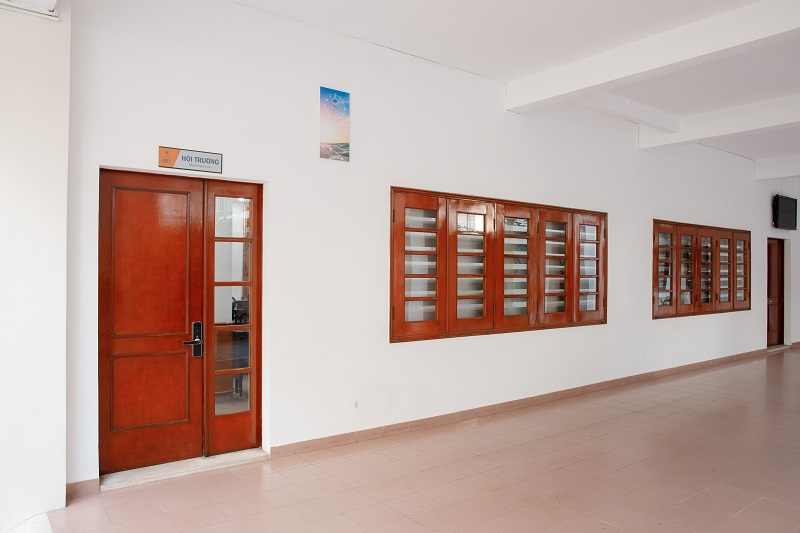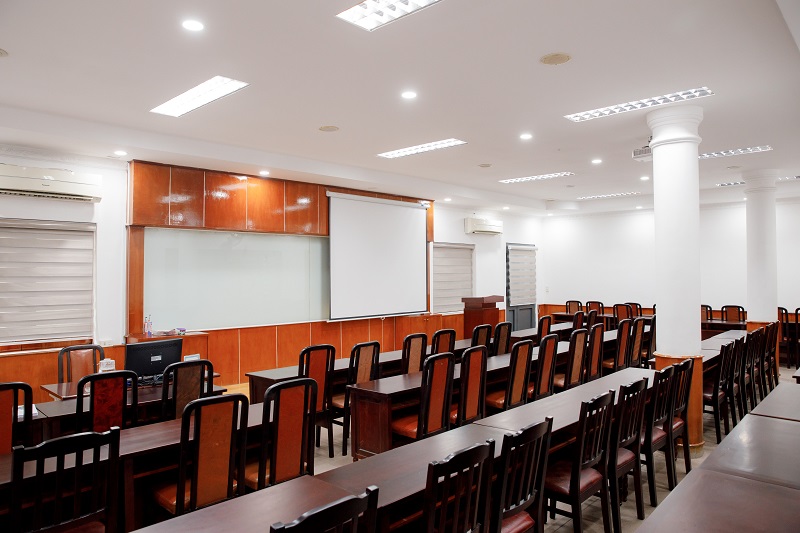 70-seat auditorium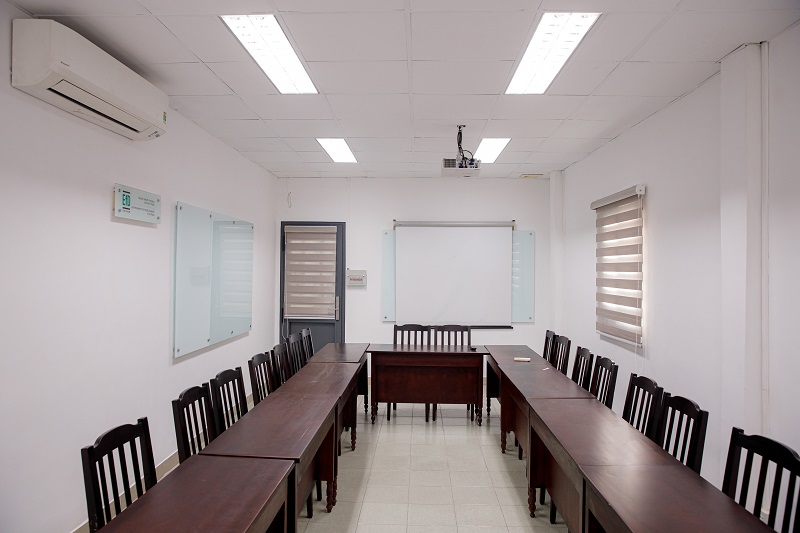 Office and classroom for researchers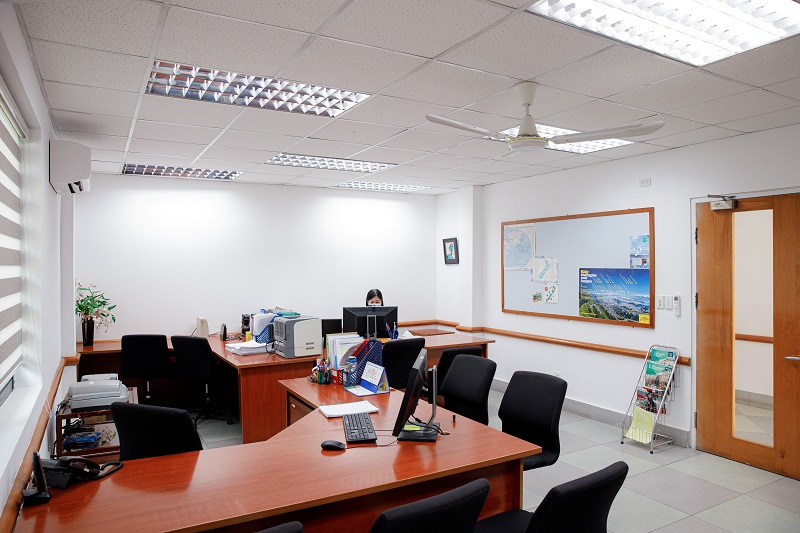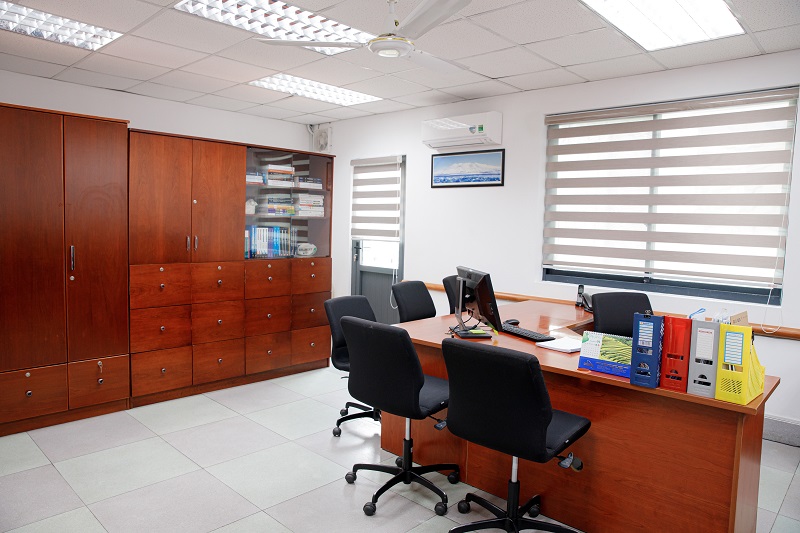 Room for New Zealand programs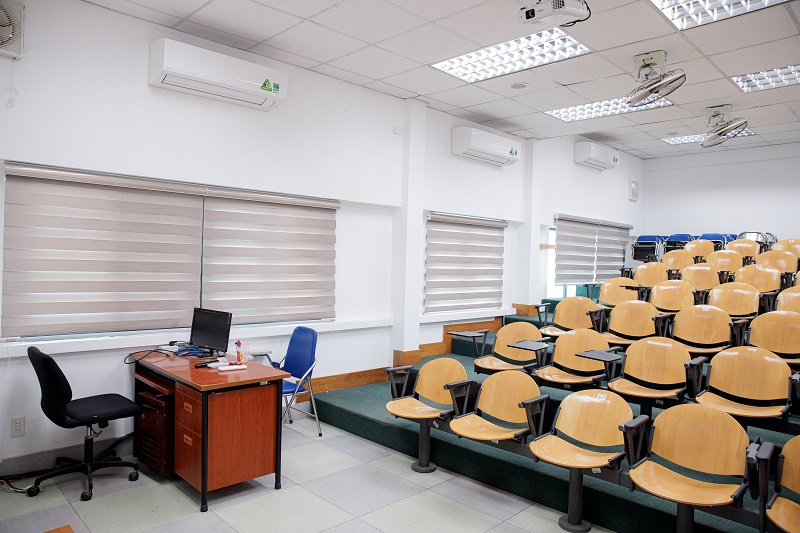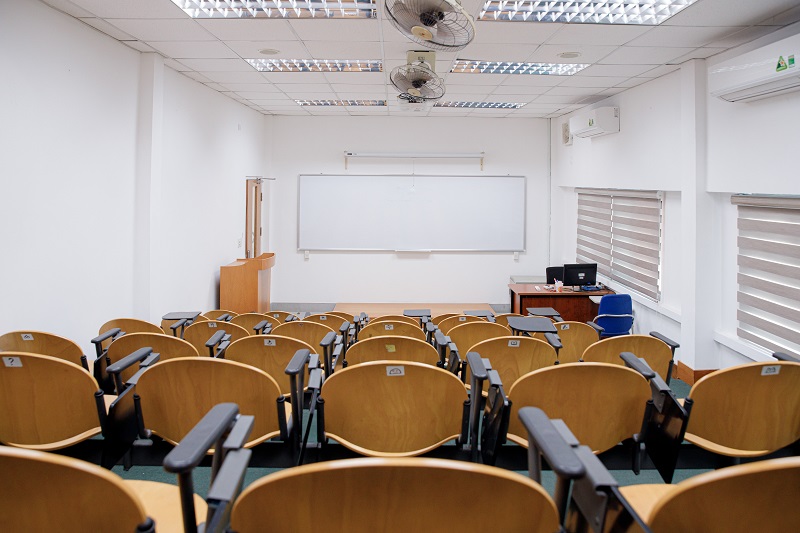 Conference room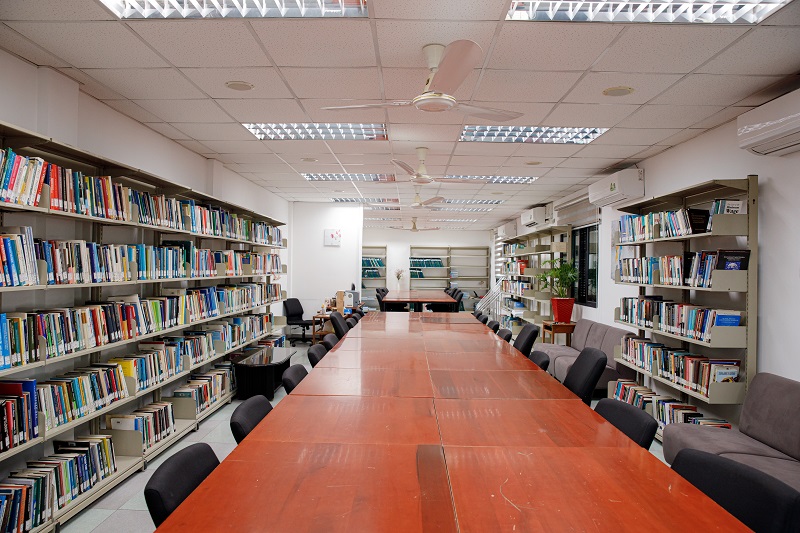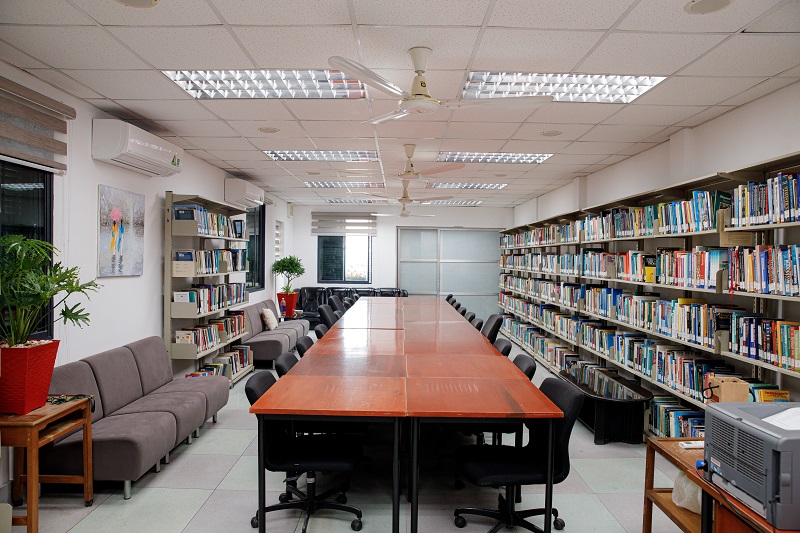 Library at Campus H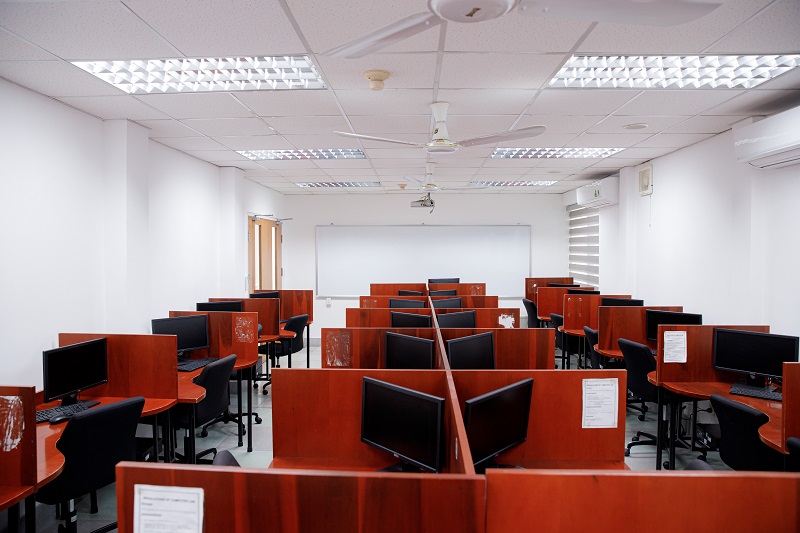 LAB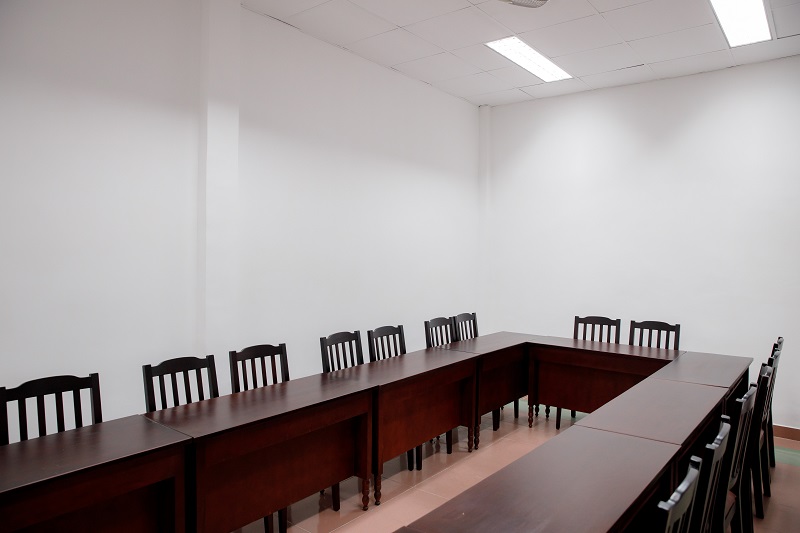 18-sear meeting room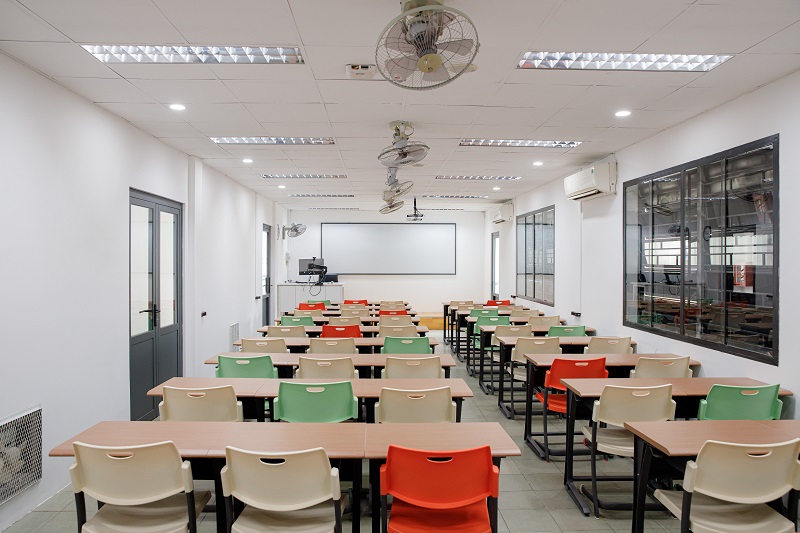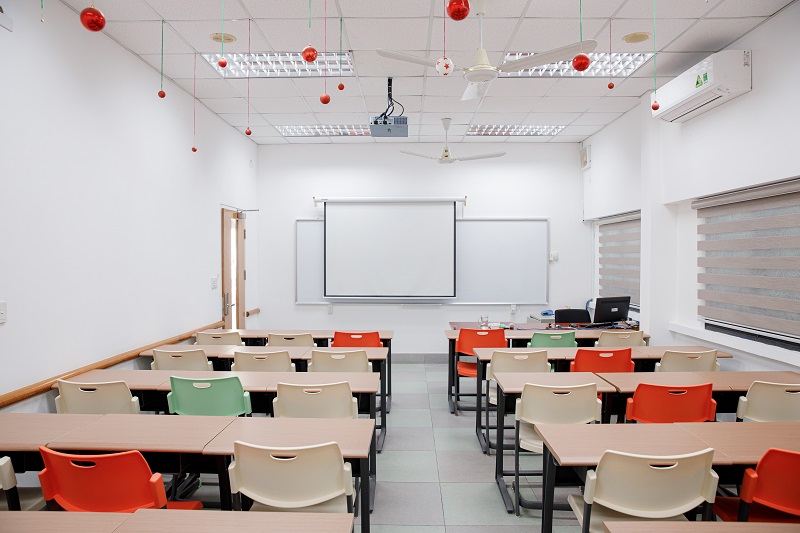 A spacious classroom
Located at 279 Nguyen Tri Phuong, District 10, HCMC, Campus B comprises 2 blocks which are B1 and B2. They are extremely modern with open spaces being harmoniously natural. A bridge connecting the 2 blocks was officially launched, which helps save more time moving between them. Besides, UEH equipped 04 new lecturers' rooms (B2-201, B2-209, B2-401, B2-409) with functions and modern smart locks.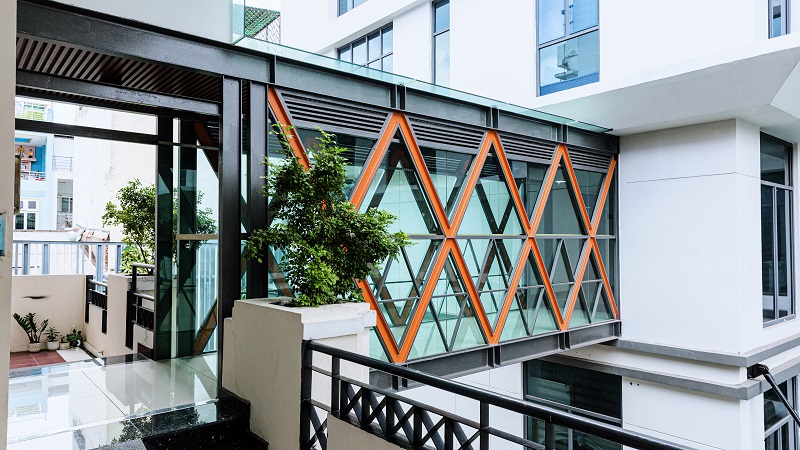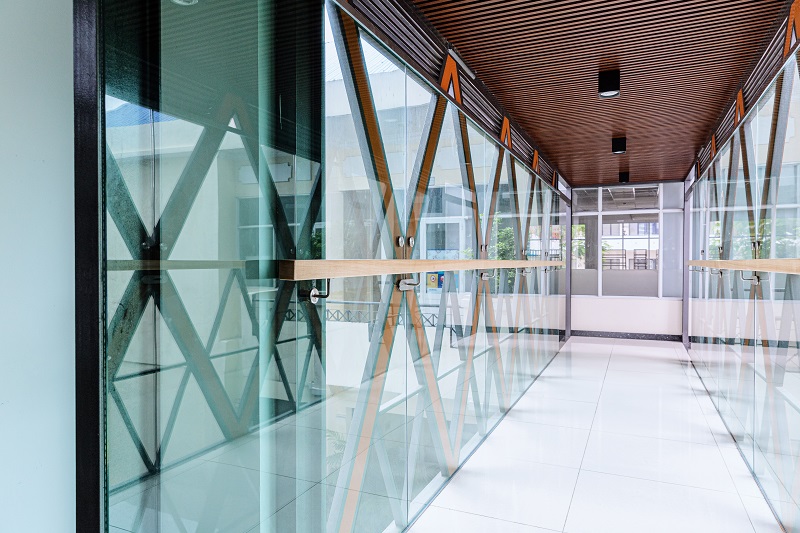 The bridge connecting 2 blocks, B1 and B2, officially launched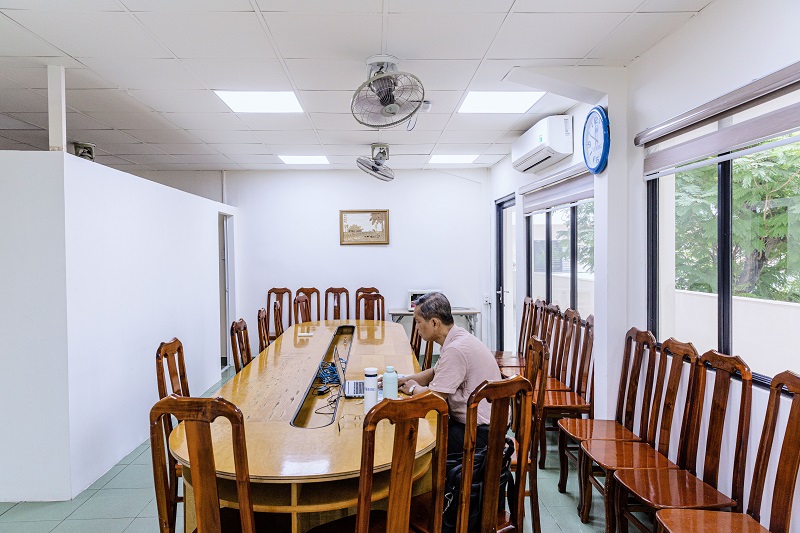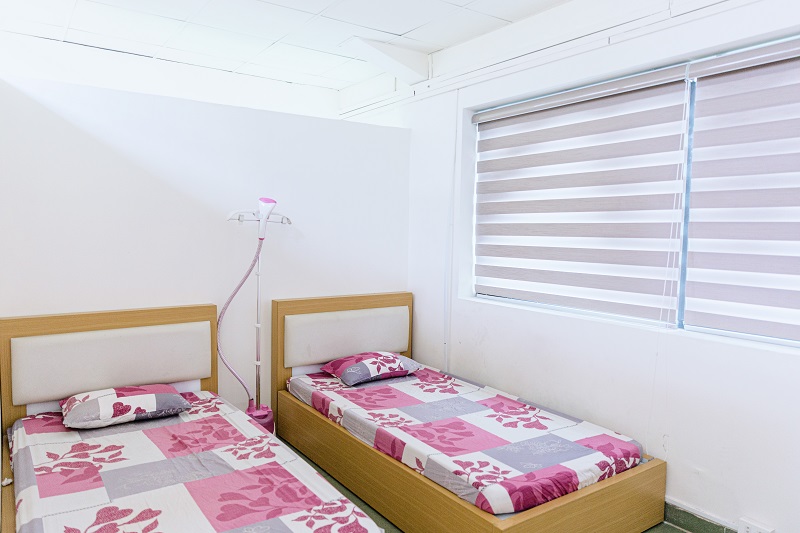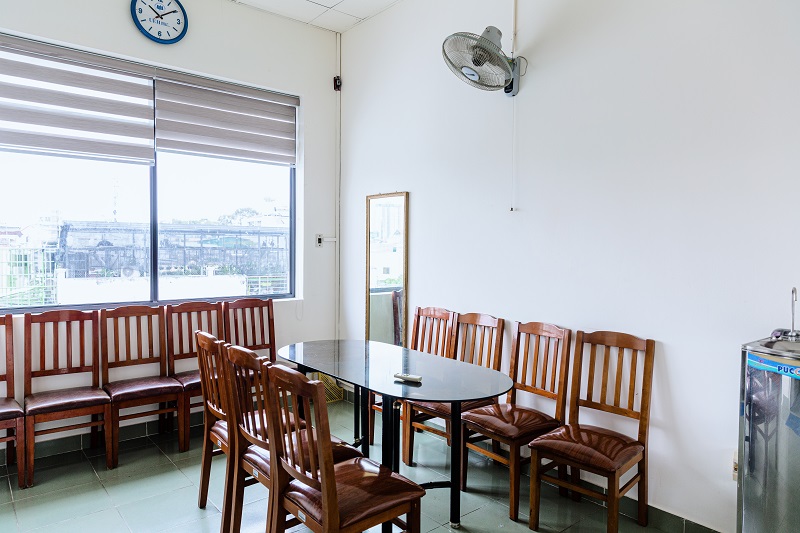 A lecturers' room
At Campus N (15, Saigon South, Phong Phu Ward, Binh Chanh District, HCMC), UEH equips lots of shared functions serving for personal demands of lecturers and students.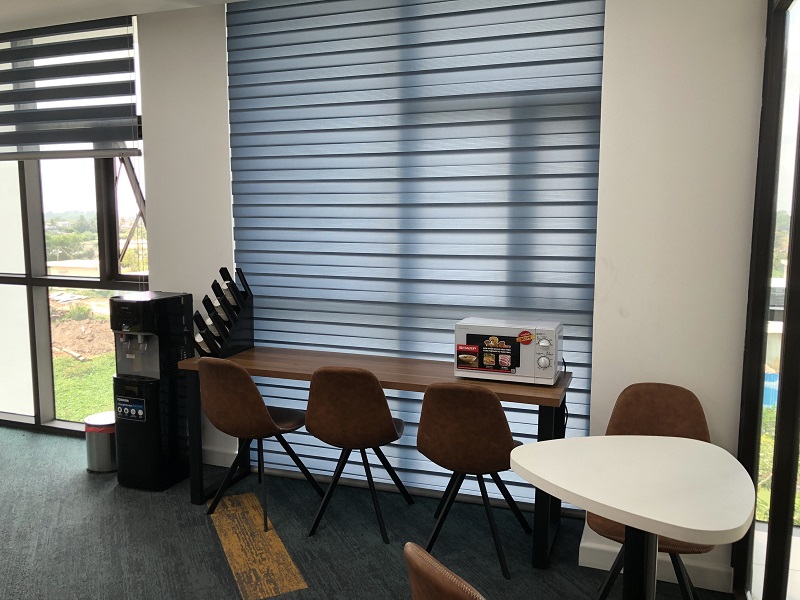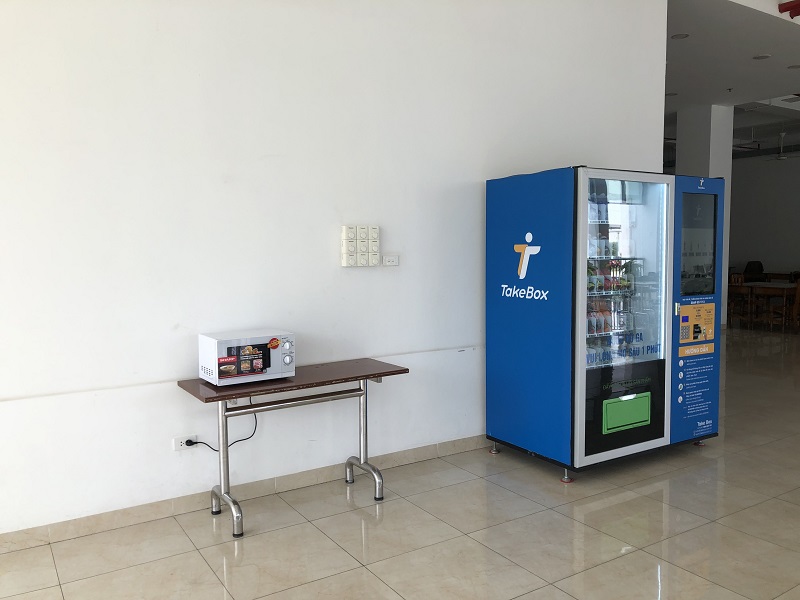 Equipping microwaves for lecturers and students at Campus N
Significantly developing facilities in recent times has marked an achievement and effort of the UEH team. This is a testament to the correct steps and breakthrough strategies in the university autonomy progress and development of UEH during the past time.
Aiming at a Sustainable and Multidisciplinary University academically reputable in the Asian Region, UEH is unstoppably making efforts to advance the quality of teaching and learning, research, innovate facilities in accordance with international standards, as well as create a useful and modern learning environment for learner generations to discover their own potential, achieving remarkable success in the future.
News, photos: Department of Marketing and Communication, Department of Facilities