UEH Conducting Accreditation Of Educational Institutions In Accordance With FIBAA Standard
Vietnam is accelerating the globalization process, deeply integrating with the region and the world. Following this trend, in the field of higher education, Universities have to improve their administration activities, in line with international practices to meet high-quality human resources for social needs, especially equipping learners with the knowledge, skills, and attitudes to master technology and work well in an internationalized environment. Therefore, educational accreditation activities will help Universities adjust and develop their governance systems in accordance with the international standards, thereby, meeting the skateholders' requirements and serving as a foundation for building a quality culture.
In accordance with the strategy of the University of Economics Ho Chi Minh City (UEH) on comprehensive quality management, UEH pays more attention to quality and continuously improves activities related to training, scientific research and service provision. Concurrently, UEH commits to providing the best products for the society. This consistent goal has UEH been striving to achieve on the path of development.
In 2022, UEH will fully deploy the Educational Institution Accreditation in accordance with the FIBAA International Quality Accreditation Standard (Federal Republic of Germany). From August 29th to August 31st and September 6th, 2022, the external assessment team led by Prof. Dr. Erich Barthel – Frankfurt School of Finance and Management (Germany) with the delegation of professors and experts from German and Swiss Universities: Prof. Dr. Britta Bergemann – Heilbronn University of Applied Sciences (Germany); Prof. Dr. Ronald Glasberg – SRH Berlin University of Applied Sciences (Germany); Dr. Regula Imhof – University of Applied Sciences, Zurich (Switzerland); Mr. Christopher Bohlens – Distance University, Hagen (Germany); Dr. Vo Dai Nhat – Ho Chi Minh City University of Technology (Vietnam); and Ms. Anja Gleissner – Representative of FIBAA conducted an online assessment outside the UEH Institution.
UEH representatives comprise: Prof. Dr. Nguyen Dong Phong – Chairman of UEH University Council; Assoc. Prof. Dr. Phan Thi Bich Nguyet – Chairwoman of UEH Strategies and Policies Consulting Council; Prof. Dr. Su Dinh Thanh – UEH President; Dr. Bui Quang Hung – UEH Vice President together with Leaders of Schools, lecturers, students, alumni, and representatives of Management units participating in the interviews and answering questions from the FIBAA expert delegation on the following topics: 1) Mission statement, profile and strategic goals of the University; 2) Management structure and Quality management; 3) Learning and teaching; 4) Research; 5) Services; 6) Resources; and 7) Publicity/Disclosure activities of UEH University. Based on the FIBAA quality assessment standards, the Expert Delegation will make comments on the UEH's level of educational quality standards and propose recommendations for improvement in the near future. Interview sessions conducted on the principle of honesty, objectivity, right subjects met the regulations of FIBAA.
On the route of internationalization, UEH identifies education quality accreditation as a key work, regularly self-assesses, and improves its quality to meet the educational accreditation standards of  reputable organizations in the country and the world.
Additional photos relating to the accreditation ceremony: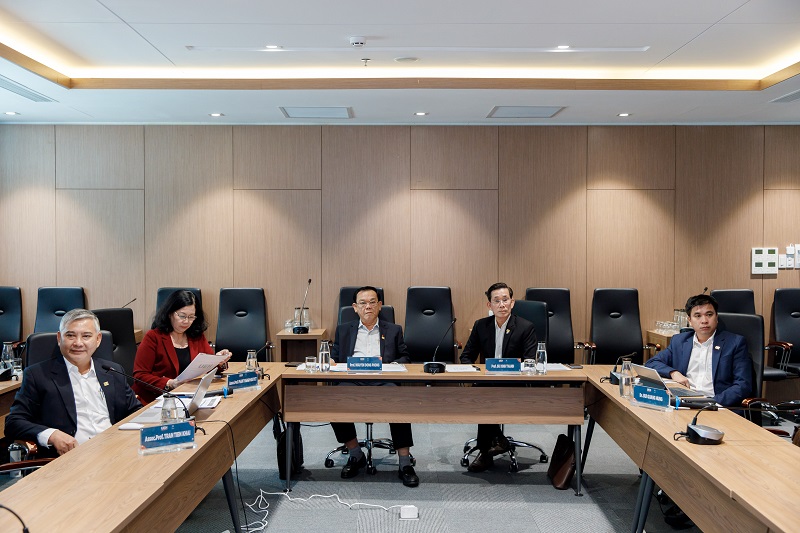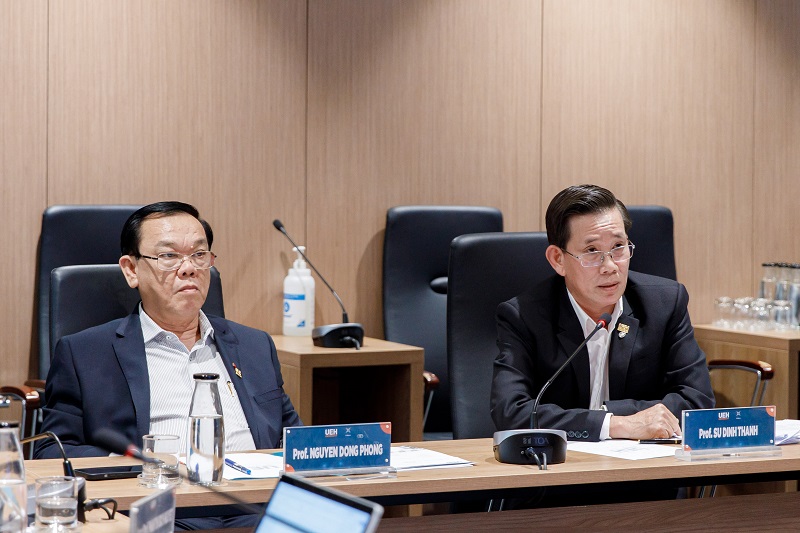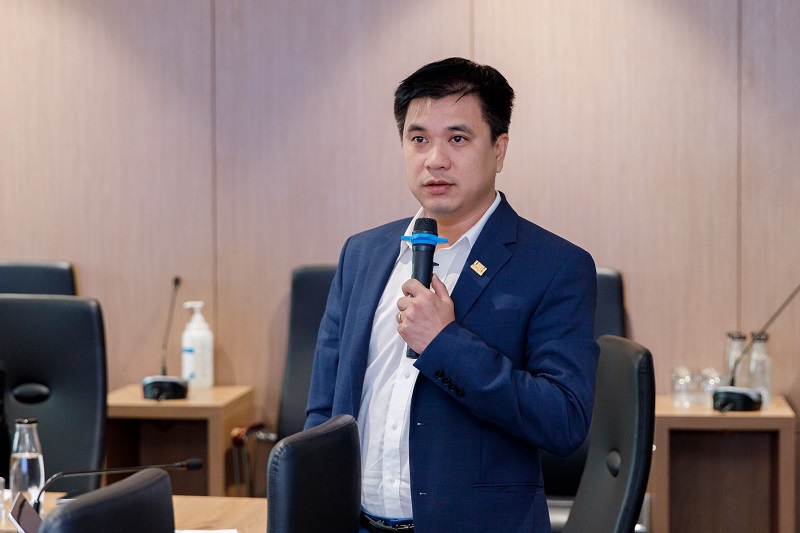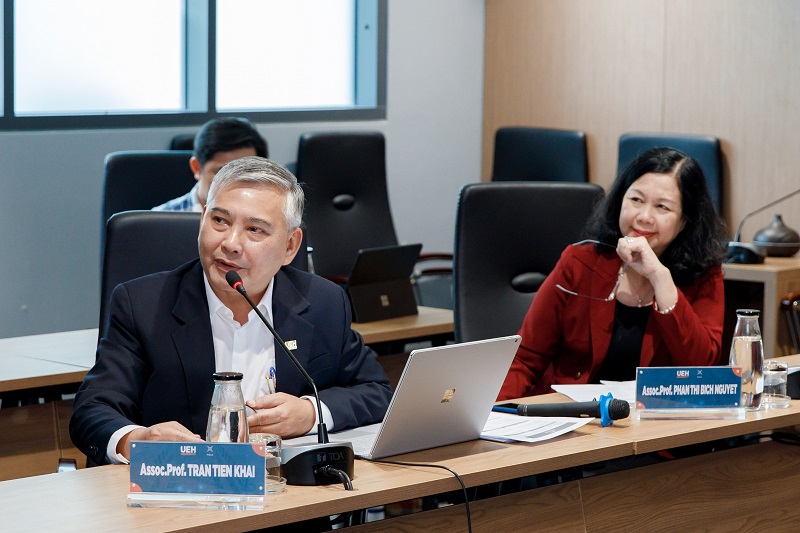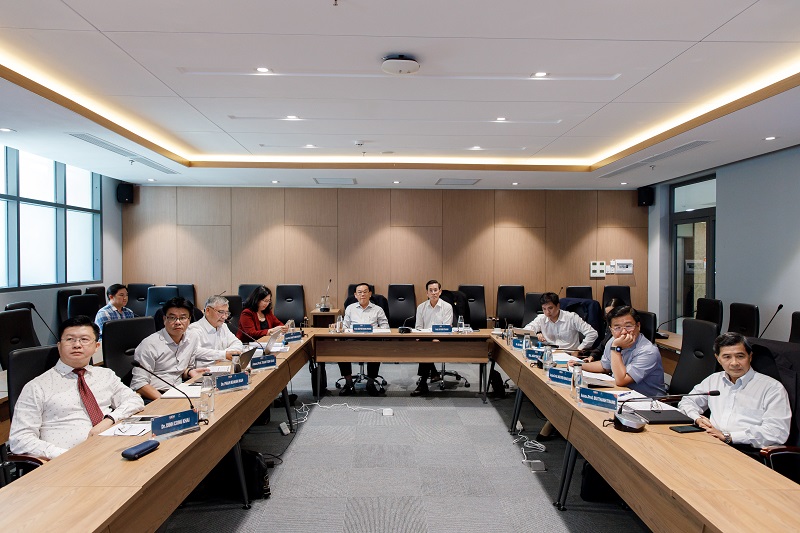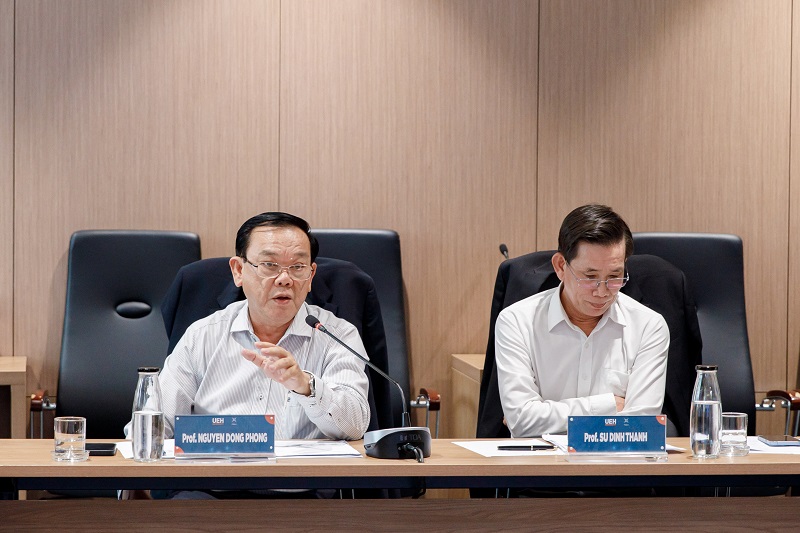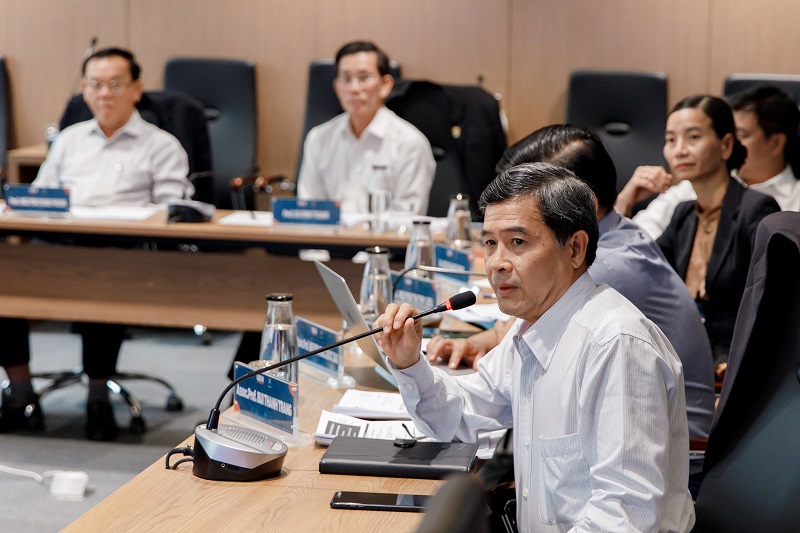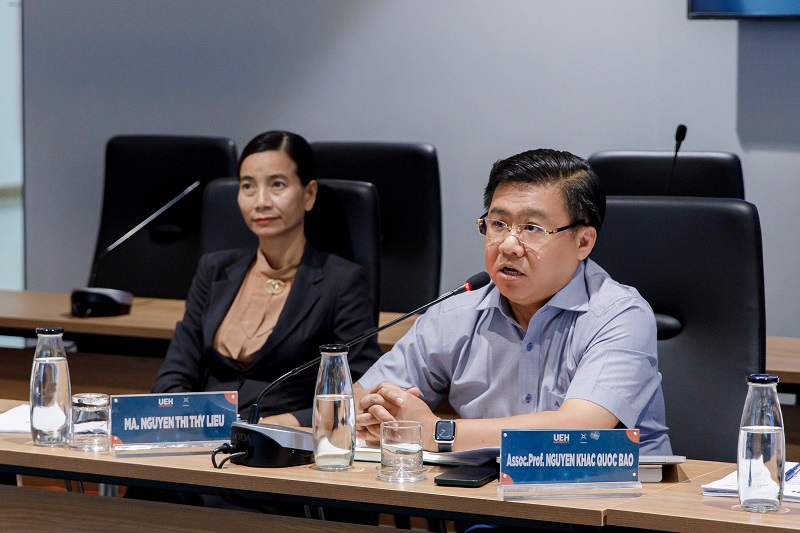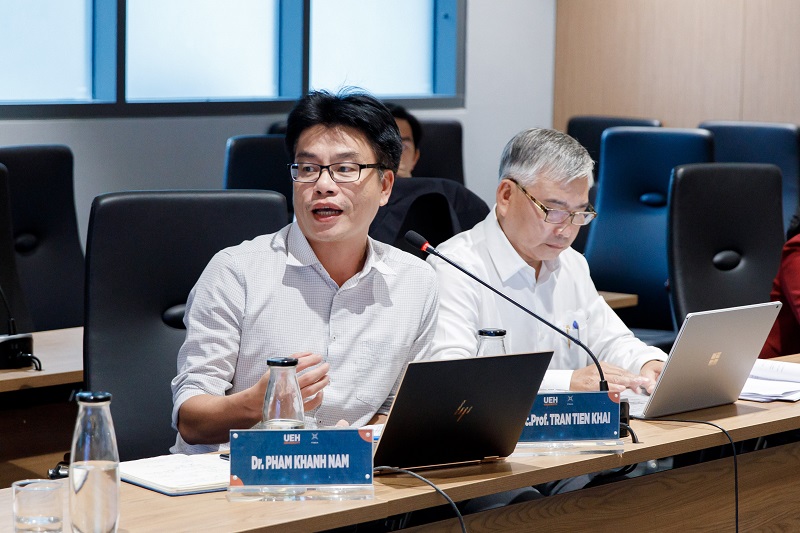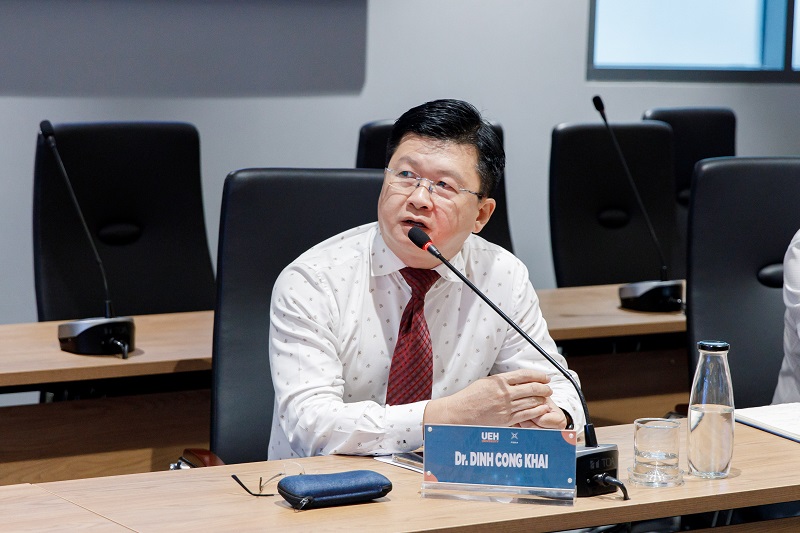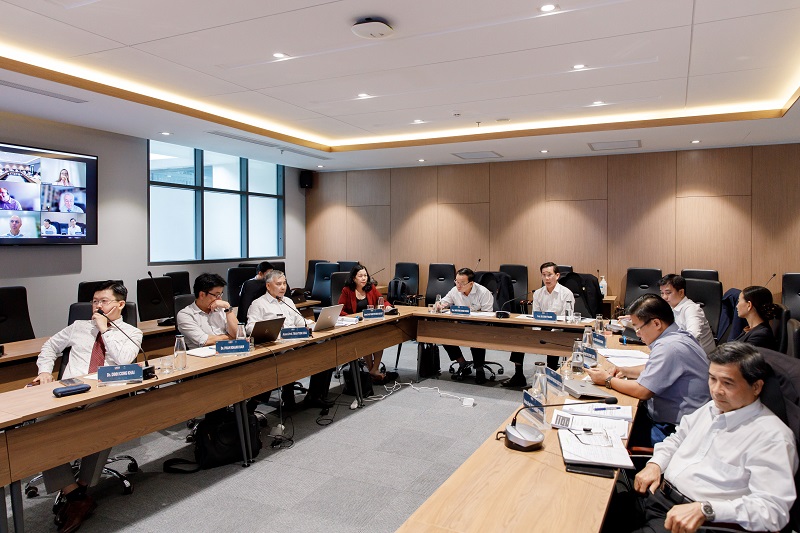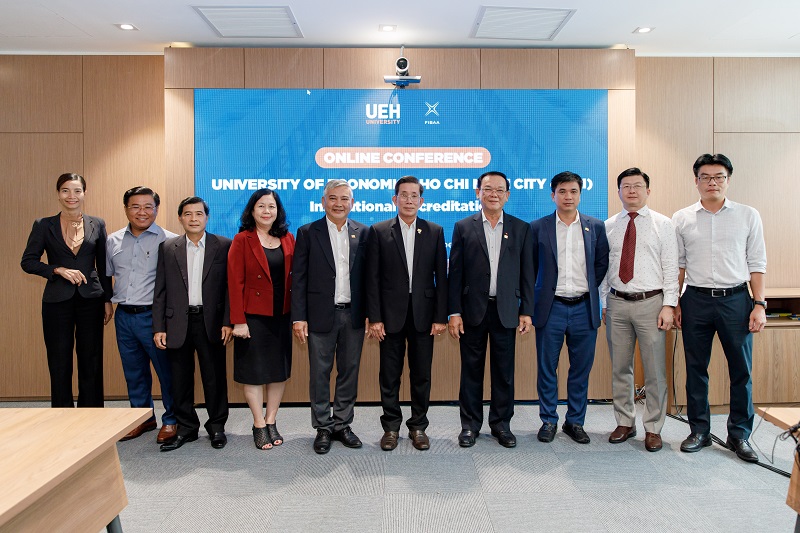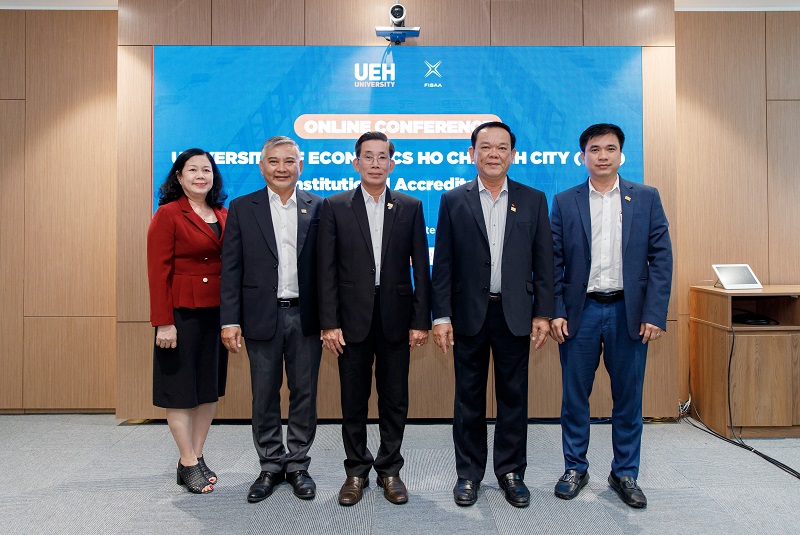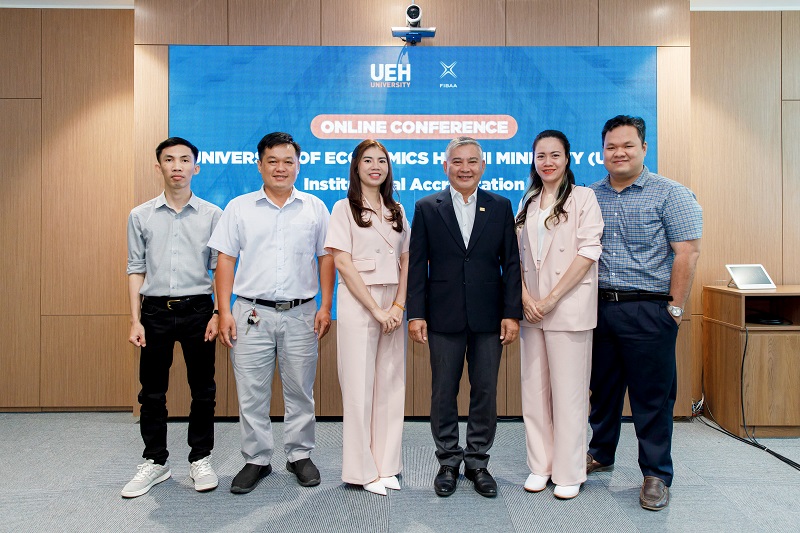 News, photos: UEH Department of Quality Assurance – Curriculum Development