UEH Community Knowledge Dissemination Program: More Than 30 Research Topics And Applied Knowledge Will Be Deployed In 2021, Continuing To Move Forward In 2022
In order to effectively promote the research pillar "Research Contribution for All – Research for the benefit of the community", part of the multi-disciplinary and sustainable UEH development strategy, the program "Spreading knowledge to the community" organized by the University of Economics Ho Chi Minh City (UEH) was officially launched in September 2021. Up to the present, more than 30 research topics, applied knowledge have been published in multi-channels and widely communicated, contributing to increasing the understanding of new knowledge and contributing appropriate solutions to solve the current social problems. The series of articles has received the attention of a great number of scientists, businesses and communities. Continuing to carry out the mission of contributing to the sustainable development of society, in 2022, UEH will continue to implement programs with important and practical topics.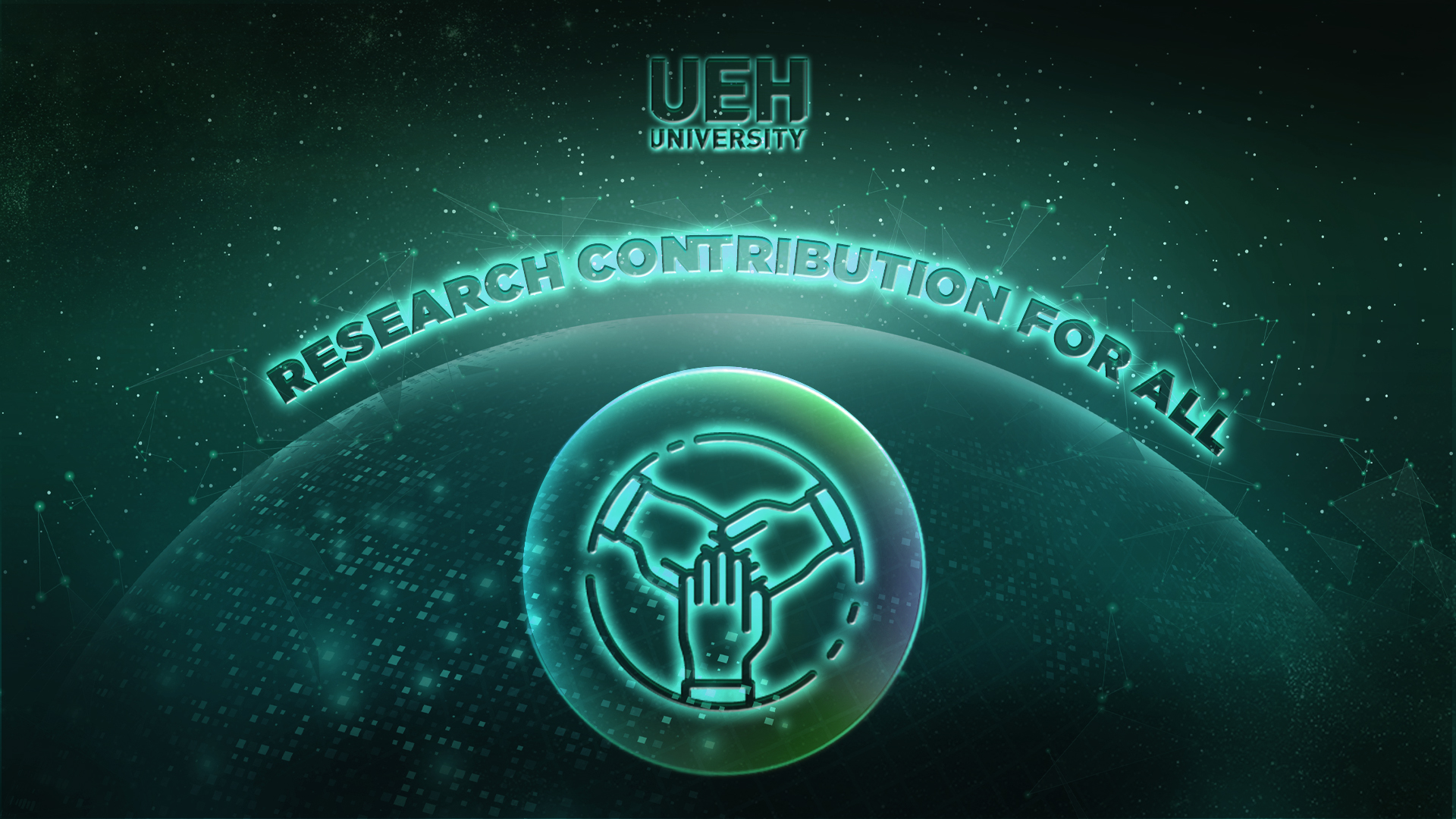 More than 30 applied research topics to be shared in 2021
After research and preparation, in September 2021, UEH's Program "Spreading knowledge to the community" was officially launched. Up to now, more than 30 practical applied research topics in 3 areas of top concerning in the 4.0 era including: Digital Economy, Smart Governance and Innovation are led by UEH lecturers have been published and shared.
With more than 40 releases on 837 multi-media channels (Website, UEH Social Network, Socio-economic Forum, Scientists'-Researchers' forums, E-newsletter, Facebook, Youtube, Tik Tok and so on) has attracted thousands of access and followers. In particular, in order to widely promote the spread of research and create favorable conditions for the community to access knowledge through various forms of transmission, UEH has also built a Linkedin Channel (with more than 500 followers) and deployed Podcast series on Spotify platform (more than 400 followers) – one of the most popular and optimal Podcast listening applications today.
Particularly at the Knowledge Dissemination Page https://future.ueh.edu.vn/, each release of applied research topics of UEH has attracted an average of 550 views per article. In which, topics attracted a lot of views listed as: "Labor and employment policy for Ho Chi Minh City in the post-lockdown period" (1,259 views); "Lifelong learning in the digital world: Perspectives from a career in Accounting, Auditing" (1,116 views); "Building a decentralized stock market based on Blockchain technology" (1,176 views); "Blended learning and Hybrid learning at University of Economics Ho Chi Minh City" (1,031 views); "Cybersecurity risks in Digital banking: The case of Vietnam" (1,068 views); "Improving online customer experience in the travel industry" (1,010 views) and so on.
Along with media channels and social networks, UEH's applied research topics have been quoted and published on prestigious press channels listed as: Ho Chi Minh City Television (HTV), Business Forum Business, Saigon Entrepreneurs, Investment Bridge, Education & Times, Laborers, People's Voice of Ho Chi Minh City (VOH) and so on with 32 articles and 3 talk-shows with an average of 10,000 views.
Important research topics to be published in 2022
In accordance with the achievements in the past time, along with promoting the mission of spreading the excess knowledge to the community, in 2022, UEH will continue to implement the program "Spreading knowledge to the community" through sharing practical and social applied research topics in the 4.0 era and globalization listed as: Career perspective; Employment policies, business support packages after the lockdown period; Digital conversion; Sustainable development, sustainable action (ESG, SDG); Digital Currency/Securities/Digital Banking; Energy Crisis/Climate Change/Environmental Consequences; Entrepreneurship/Financial management/Mental health and so on. Besides, information regarding seminars and seminars with contemporary breathing themes will be widely shared to the community. UEH hopes that this program will be the convergence of the community of scientists, researchers, organizations, businesses and individuals together with UEH to contribute to the dissemination of knowledge, civilization and comprehensive educational value for all.
In accordance with Prof. Dr. Su Dinh Thanh – Rector of UEH, "The program to spread knowledge to the community is an opportunity for UEH to increase cooperation and connection in the most sustainable way, in other words, through knowledge, specifically, effectively exploiting scientific research, applied research, research transfer, timely updating and spreading new knowledge to the community and society. Towards a multi-disciplinary and sustainable University, taking the sustainable development of society as a destination, UEH wishes to become a companion in connecting the community through the spread of multi-disciplinary knowledge; from this foundation, gradually realizing the vision of becoming a multidisciplinary University with academic reputation in Asia by 2030."
Launched in UEH's 44th establishment anniversary celebration (October 27, 2020), "Community Connection – Spreading Knowledge – Sustainable Action" Program aims to gather and to promote the overall strength of human resources from '05 pillars' of UEH – State – Scientists – Businesses – Communities through 4 connection items: Connecting training with practice; Connecting to research and projects; Connecting to attract human resources and 'Giving To UEH' Program. Through this program, UEH expects individuals, organizations and businesses to accompany UEH in giving and receiving opportunities in line with the motto of serving the community and the society with UEH knowledge in the past time and promises to be sharper in the upcoming time.
News, photos: UEH Department of Marketing – Communication