Plug and Play Technology Center, Silicon Valley visiting and working at UEH
On the afternoon of July 1, 2023, University of Economics Ho Chi Minh City was honored to welcome the Representatives of the Plug and Play Technology Center in Silicon Valley to visit and work in a series of activities to learn about the Vietnamese startup ecosystem.
As the startup and innovation ecosystem grows more substantial worldwide, Universities play an important role in nurturing the next generation of entrepreneurs and change makers. UEH is one of the pioneering Universities in developing a startup ecosystem, internationally standardized startup incubation programs for the young generation. Plug and Play's visit created an opportunity to connect stakeholders in the ecosystem and promoted Vietnamese innovation to the world, including universities.
Attending the reception, on behalf of UEH, there were Prof. Dr. Nguyen Dong Phong – Secretary of the Party Committee, Chairman of UEH University Council; Dr. Bui Quang Hung – Vice President of UEH; MSc. Lam Nguyen Hai Long – Member of the UEH Council, Senior Consultant of Innovation Service Center; Assoc.Prof.Dr. Trinh Thuy Anh – Vice Head of College of Technology and Design cum Dean of School of Media Design; Dr. Trinh Tu Anh – Director of the Institute of Smart Cities and Management; MSc. Vuong Khiet – Director of the Incubator of Institute of Innovation; MSc. Tran Nhat Hoang – Deputy Director of Center of Technology and Design cum Manager of Mekong Incubator.
On behalf of the guests, there were Mr. Jojo Flores – Co-Founder of Plug and Play, Mr. Jupe Tan – Director of Plug and Play in the Asia Pacific region, Ms. Tran Thi Ngoc Hue – President of Saigon Times Foundation, Ms. Bui Vu Truc Nhu – Head of Communication Department VN Focus, MSc. Pham Tien Minh – Deputy Director of Technology Business Incubation Center of Ho Chi Minh City University of Technology and representatives of the Department of Science and Technology Ho Chi Minh City.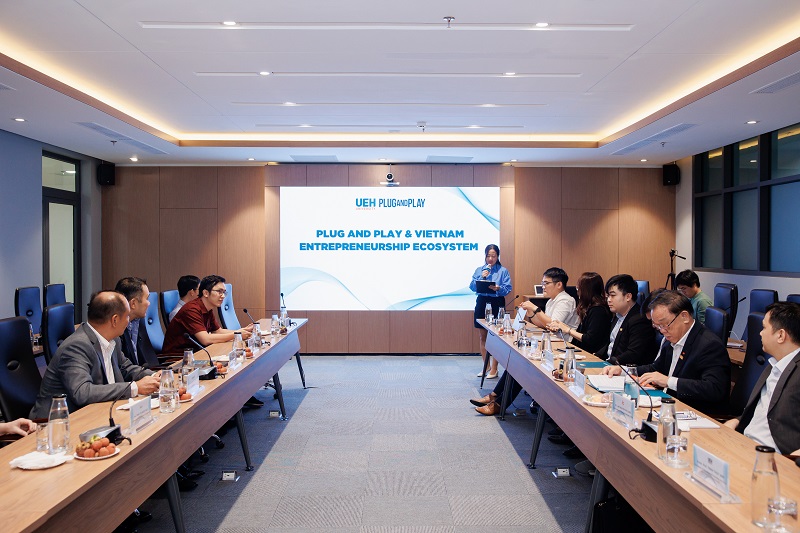 Overview of the Event
On the journey towards a Multidisciplinary and Sustainable University, UEH has been implementing an internationalization strategy in training and science and technology activities. Innovative start-up activities at UEH have fully formed the components of the startup ecosystem, connecting with international partners. Dr. Bui Quang Hung stated at the meeting: "UEH is the only unit in Vietnam to be honored in the Top 10 Best University Incubators in Asia. During the visit and learn about the activities of the two sides, UEH and Plug and Play share the same mission of promoting innovation and sustainable development. UEH has been continuing to promote UEH's innovation and science and technology transfer activities to the Mekong Delta region through Vinh Long Campus. In the near future, these activities will continue to be developed in the Central region through the campus in Nha Trang."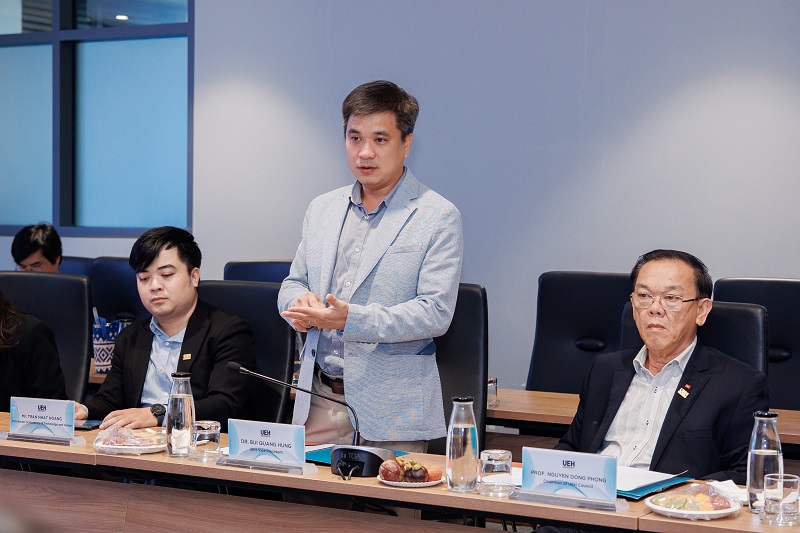 Dr. Bui Quang Hung sharing at the meeting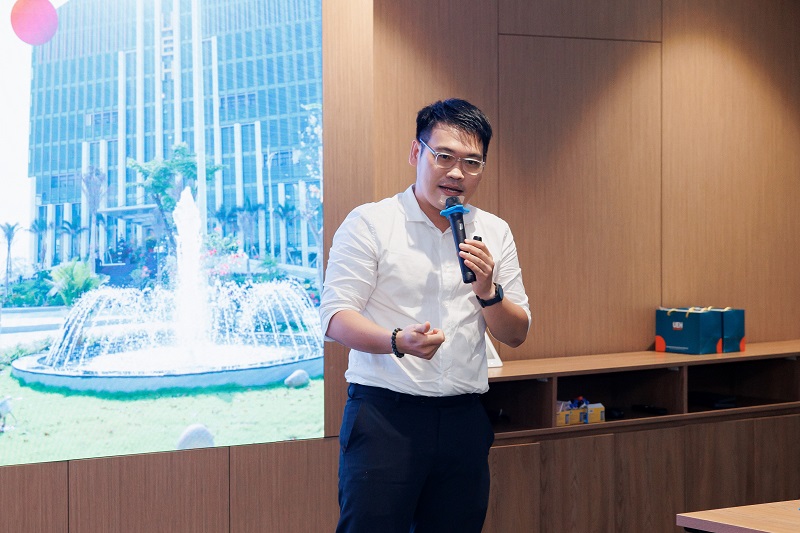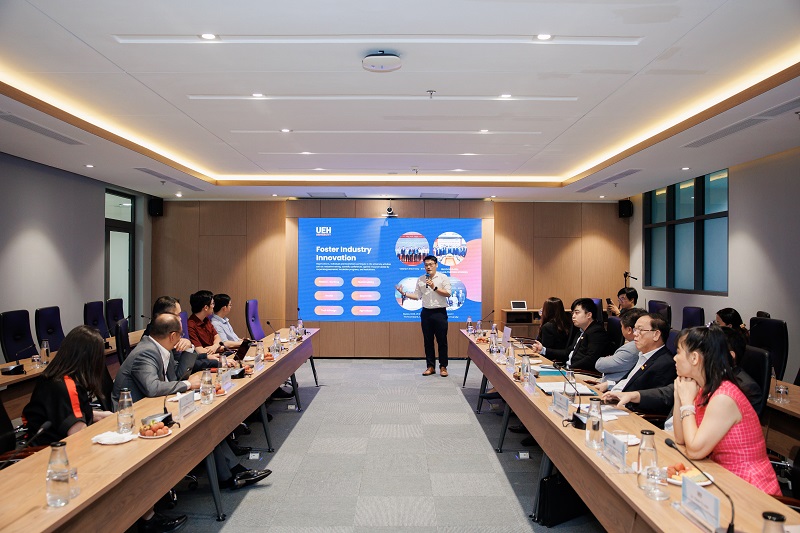 MSc. Vuong Khiet presenting startup and innovation activities at UEH
Plug and Play was founded in 2006 as the world's largest investor and startup accelerator for early-stage startups in Silicon Valley. 31 technology unicorns have been founded and developed at Plug and Play, including Google, PayPal, Dropbox and so on. Plug and Play creates a global innovation platform that connects entrepreneurs, businesses, and investors worldwide. In the Asia-Pacific region, Plug and Play has supported 681 startups, with 15 accelerator programs, more than 40 business partners, focusing on the following areas: Fintech, Insurtech, Smart City, Sustainable Development, Health, Tourism, Food and Agriculture Technology and so on.
Talking to UEH representatives at the meeting, Mr. Jojo Flores emphasized the importance of the university in developing an innovation ecosystem: "I am very impressed with the activities at UEH and the working environment here. I have observed startup activity at universities around the world for more than 15 years, very few universities have succeeded in developing a startup ecosystem on campus. UEH is one of the few Universities that is going in the right direction and creating value for society. The university's impact through entrepreneurship, alumni success, and support for companies that have been creating jobs for society. Although UEH's Incubator has only been established for a few years, I realize that the incubator still has a lot of potential for growth and improvement. Hopefully, this can be a place to create Vietnam's unicorns in the future."
Mr. Jojo Flores – Co-founder of Plug and Play Technology Center, Silicon Valley, USA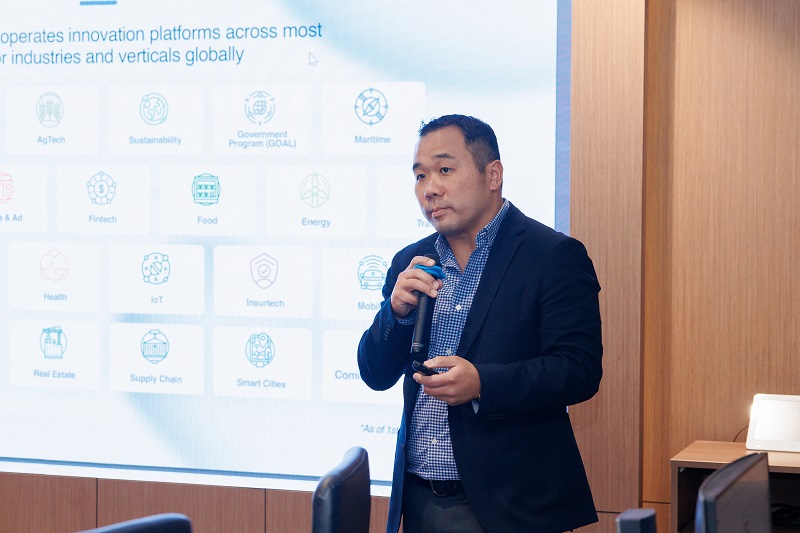 Mr. Jupe Tan, Management Member of the Asia-Pacific region, Plug and Play Technology Center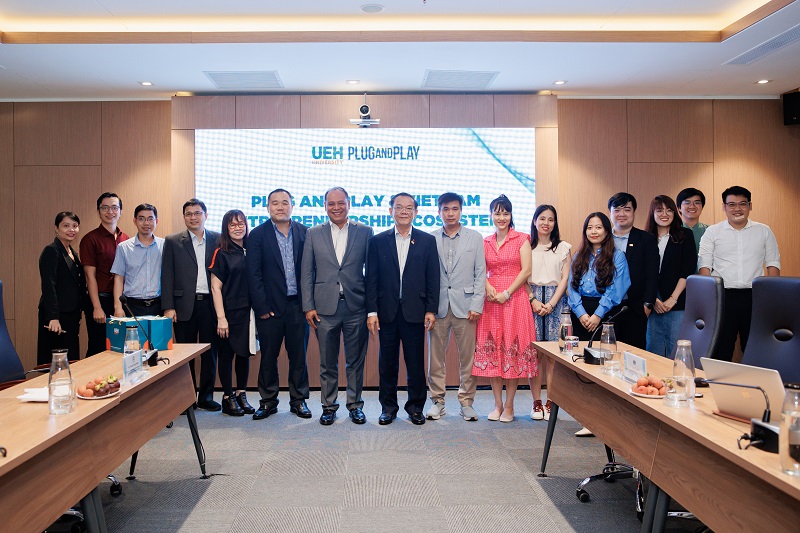 UEH is creating a platform to promote innovation in the community of successful alumni, the network of business partners, corporations and domestic and international universities. With that potential, the two sides discussed cooperation activities in organizing partner connection events, startup accelerator programs, research projects promoting innovation, bringing value to the startup community in Southeast Asia in the future.
From the perspective of a Multidisciplinary and Sustainable University, UEH has recently implemented the program "Community Connection – Spreading Knowledge" with many large corporations/companies in Vietnam in various fields, including Fintech, Financial Service, Insurtech, Sustainability, Smart City, Health, Media. UEH pays special attention to projects on technology transfer, consulting, exploitation and application in the fields of agriculture, smart cities, sustainable tourism, marine economy, and sustainable ecosystems and innovation. Technology is a key pioneering direction for UEH in promoting education, research, technology transfer and sustainable community development towards a good, modern society and improving the living quality. Cooperation with large corporations based on technology and a vision for sustainable development is one of UEH's priorities to contribute towards the development of a sustainable society and the creation of opportunities for everyone to become global citizens.
Additional photos regarding the event: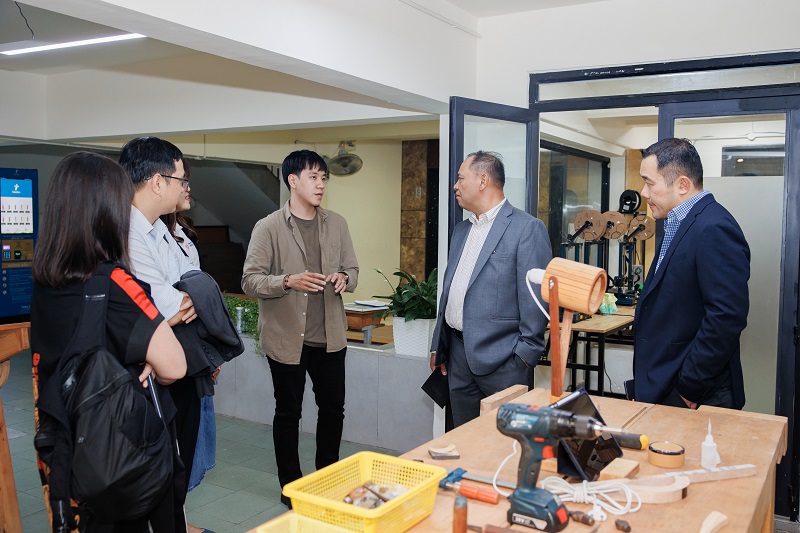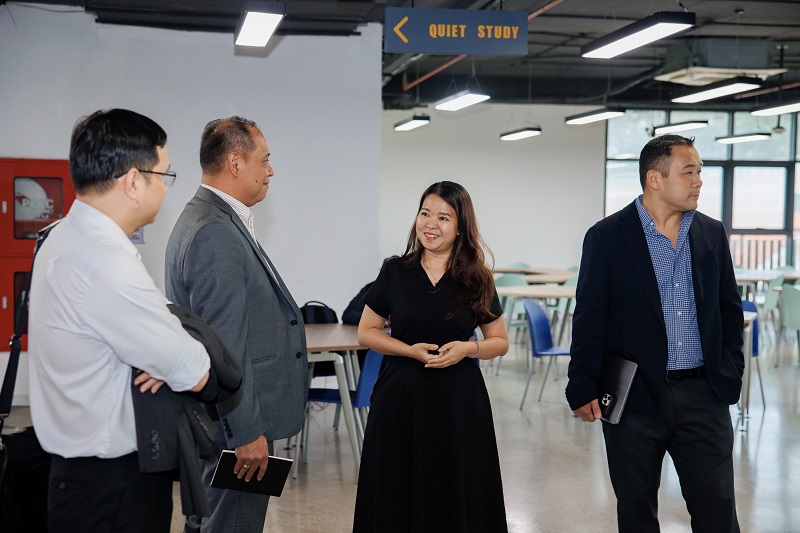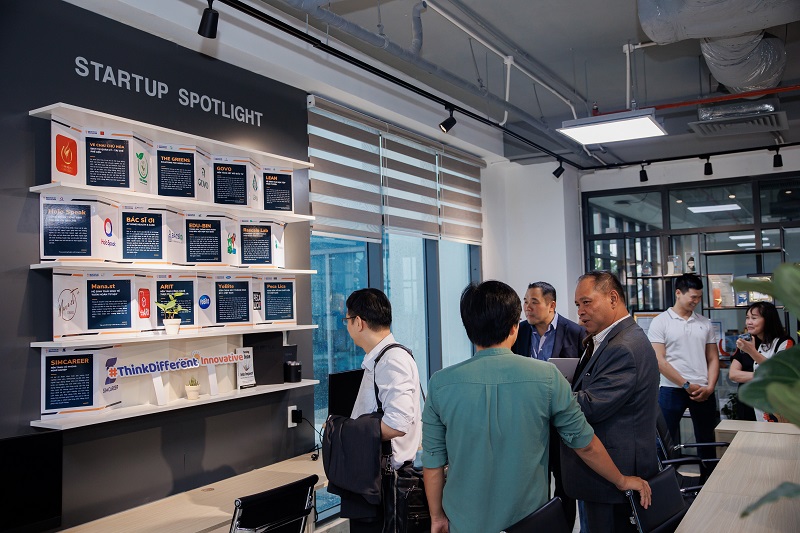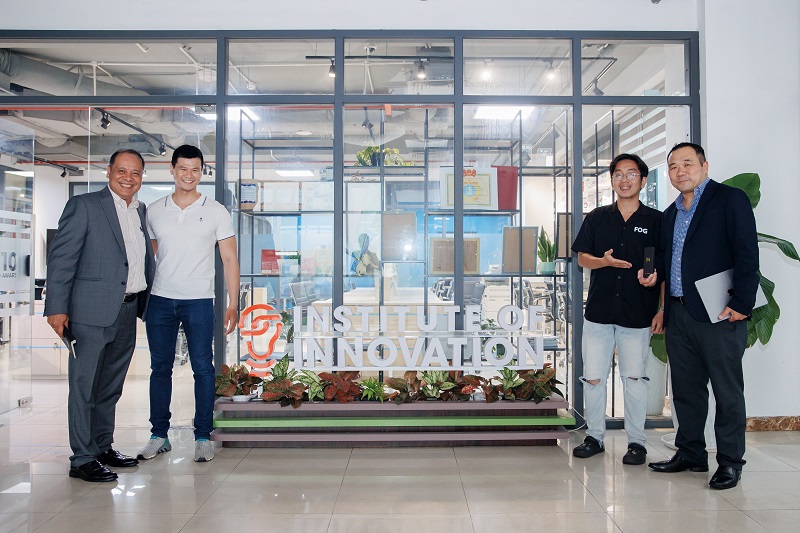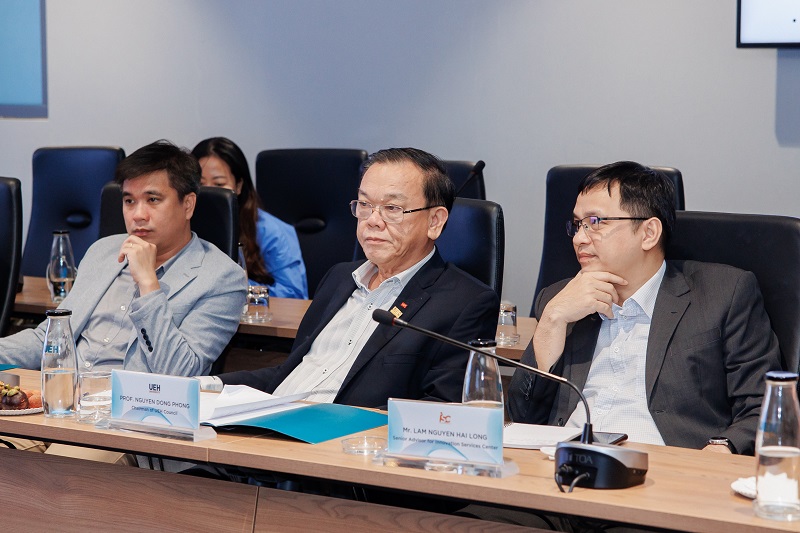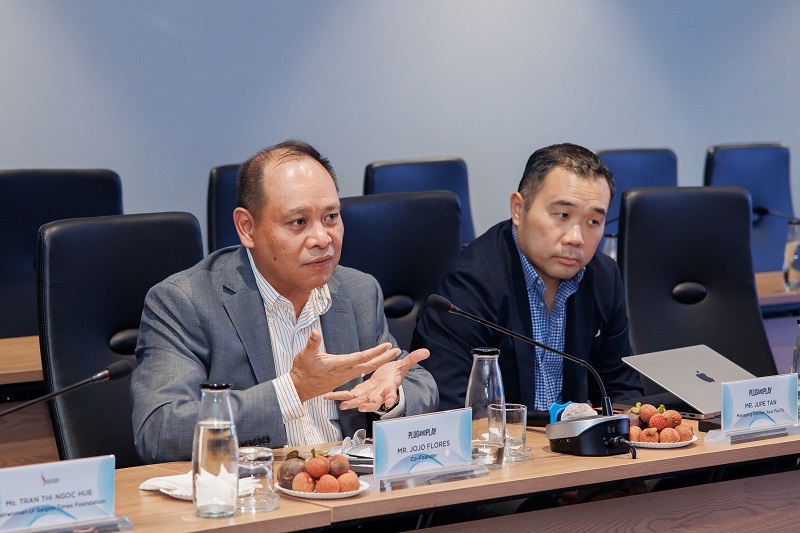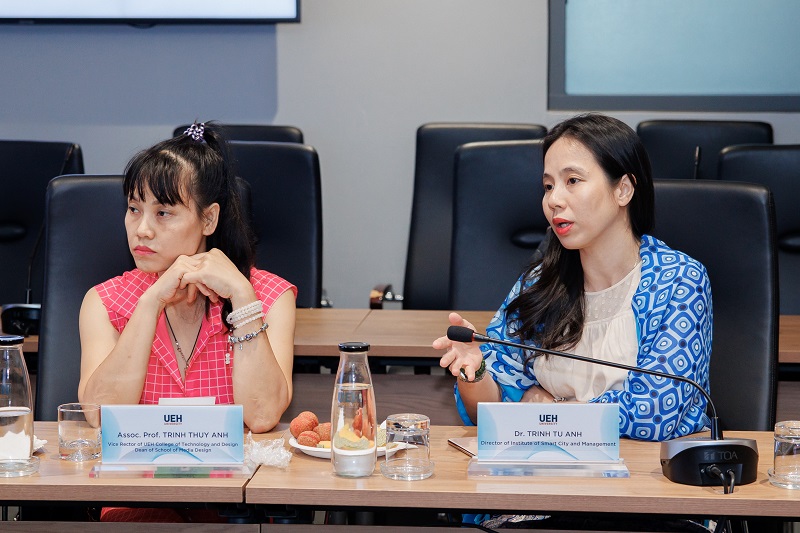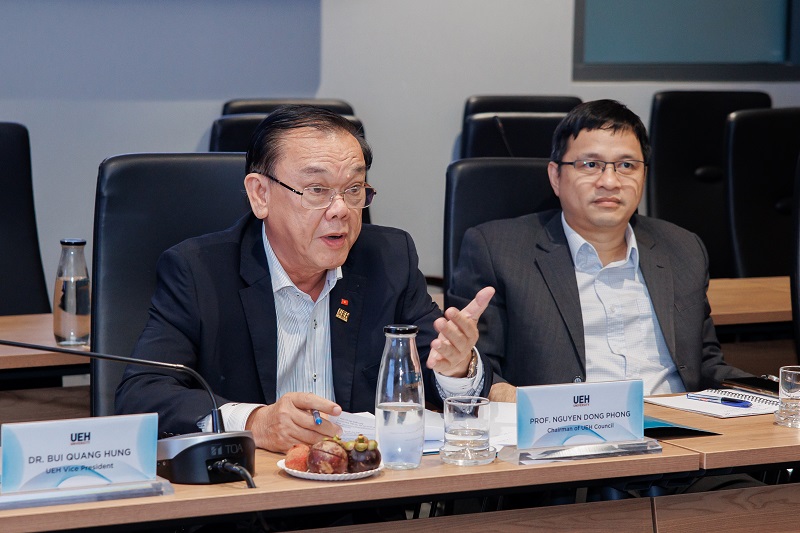 News, photos: UEH College of Technology and Design, Department of Marketing and Communication