UEH And EVNHCMC's Trip To Korea: Success Opening Up Opportunities For Cooperation With Korea's Leading Universities And Enterprises
Within the framework of the program "Training senior managers: Adapting to a global energy future" organized by the University of Economics Ho Chi Minh City (UEH) for the employees of Ho Chi Minh City Electricity Corporation (EVNHCMC), from February 18 to February 26, 2023, the delegation of UEH and EVNHCMC visited and worked with Korea's Ministry of Industry, Trade and Energy, Korea Electric Power Corporation KEPCO, Incheon Free Economic Zone (IFEZ), Ulsan Art Museum. At the same time, UEH also had detailed working sessions with 3 leading universities in Korea, including: Seoul University (UoS), Kwangwoon University (KWU), and Dongseo University (DSU).
During the visit to Songdo City in the Incheon Free Economic Zone (IFEZ), the delegation members had the opportunity to learn how to operate a smart city. Through discussion with IFEZ Director – Mr. Byun Jae Young, the delegation understood more about Smart City 1.0 as the most specific suggestion about the development trend of modern cities and the application and management of energies in the city.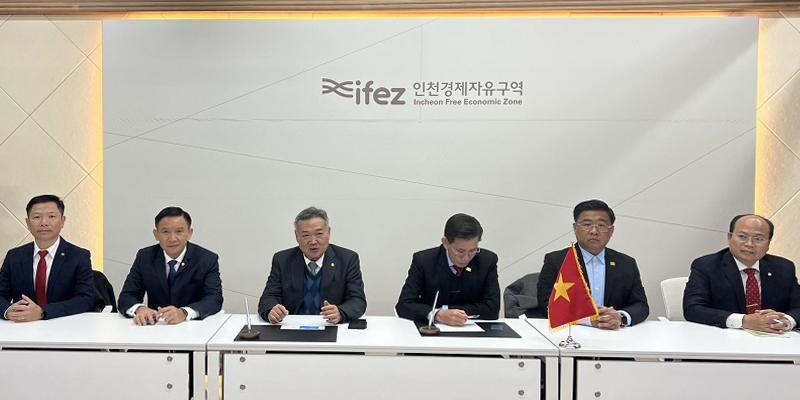 The delegation visited and exchanged in Songdo City, Incheon Special Economic Zone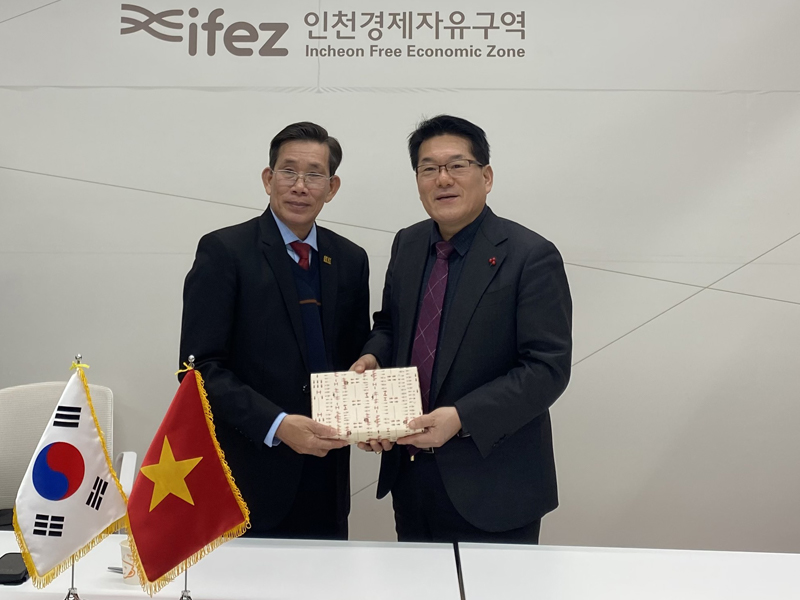 Prof. Dr. Su Dinh Thanh – President of UEH took a photo with Mr. Byun Jae Young – Director of IFEZ
The content of open discussions with Mr. Lee Hohyeon – Director of the Energy Innovation Policy Department of the Ministry of Industry and Trade and Energy, about Korea's policies and plans for joint energy development and renewable energy, has brought about useful information and valuable learning for the whole group.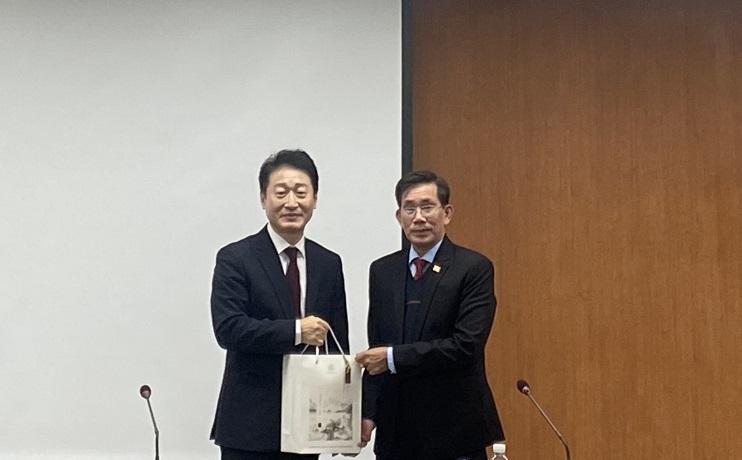 Prof. Dr. Su Dinh Thanh took a photo with Mr. Lee Hohyeon – Director of the Energy Innovation Policy Department of the Korean Ministry of Industry, Trade and Energy
In order to connect with senior officials of EVNHCMC, the delegation spent time visiting the headquarters of Korean Electric Company KEPCO in Naju City, a city about 285km south of Seoul. Here, the two sides exchanged experiences in activities related to renewable energy, nuclear energy, smart grid, etc. In addition, KEPCO also organized for the delegation to visit an underground exhibition about power transmission at KEPCO headquarters, clearly illustrating its operational efficiency.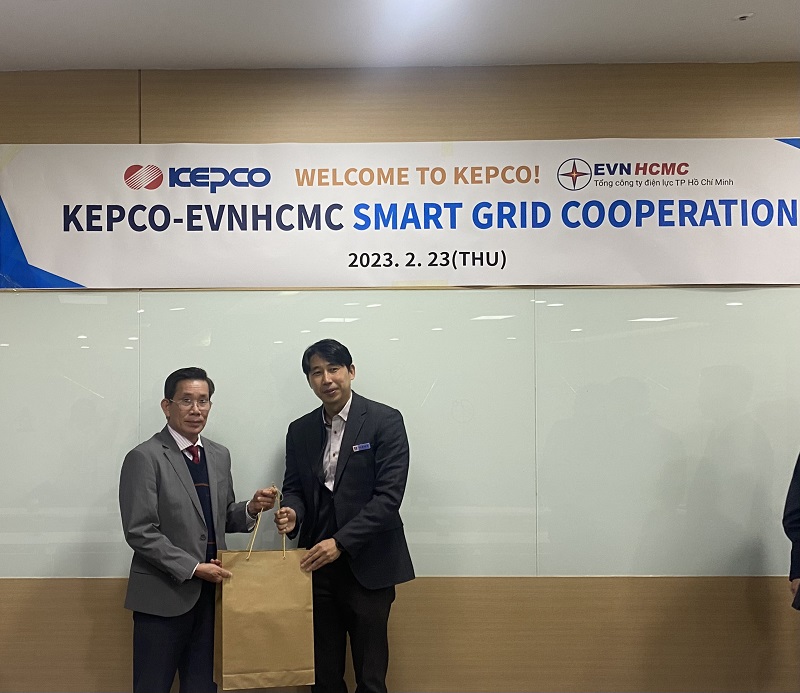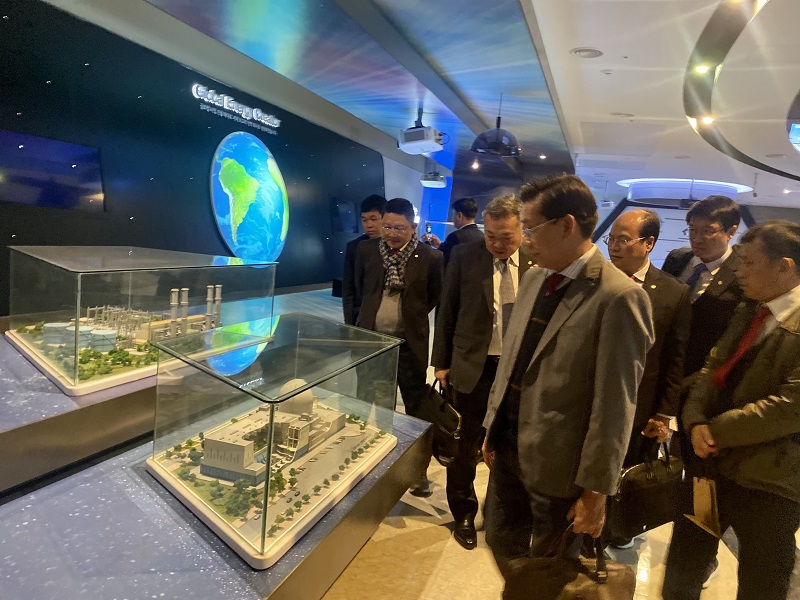 The delegation visited the headquarters of Korea Electric Company KEPCO in Naju City
Leaving Naju, the whole group experienced a train ride to Busan – Korea's second-largest city and port city. In addition to meetings and exchanges with partners in the energy industry with potential future cooperation, the delegation also visited the Ulsan Art Museum, with many contemporary artworks. Video art, media art, and works that are products of art and technology were also presented in a creative and unexpected way, creating impressions and emotions in the audience. Also at the visit, Ulsan Art Museum Director – Mr. Suh Jin Suk shared about social phenomena related to contemporary art and the role of contemporary art in developing businesses in the modern socio-economic context.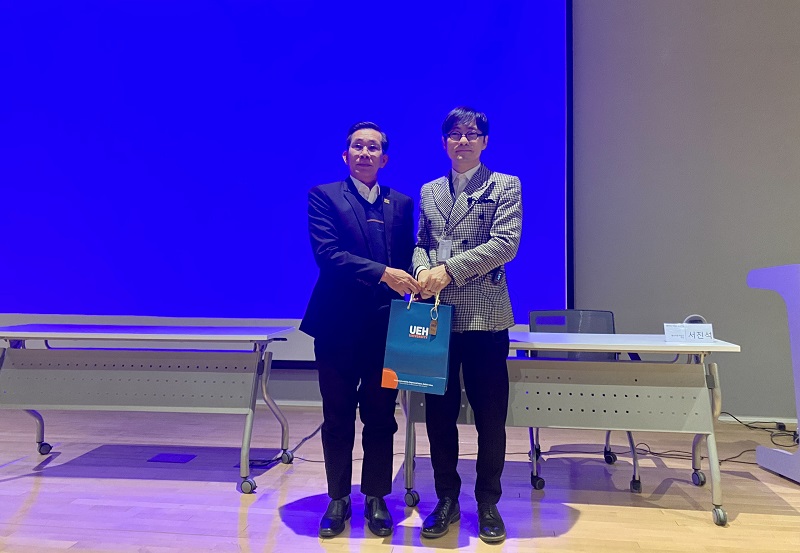 Prof. Dr. Su Dinh Thanh took photos with Ulsan Art Museum Director – Mr. Suh Jin Suk
The trip also allowed UEH to consolidate and expand cooperation relationships with leading Korean universities in research, training, and lecturer-student exchange… Each partner with different strengths is an opportunity for UEH to diversify its activities in line with its development orientation to become a Multidisciplinary and Sustainable University. UEH conducted formal MoU signing ceremonies with UoS and DSU as a basis for implementing more specific cooperation activities and discussed promoting the implementation of activities with Kwangwoon University (KWU).
Specifically, with UoS, UEH jointly implements training programs and Living Lab projects on smart cities in 2023, then cooperates with the fields of government and big data. In the future, cooperation will be discussed with Seoul City's departments and units for city and community support and development. UEH has agreed to collaborate on a dual undergraduate program in Robotics and AI with KWU and Digital Communication and Design with DSU starting in 2023. In addition, other academic activities such as research, collaboration teaching, and capacity building such as student-teacher exchange, training of doctoral lecturers in the fields of Media Design, Smart City, AI – Robotics, state management, big data, Korea Study are also discussed for implementation started since 2023.
UoS is a large university directly under the management of the Seoul Government; the president of the university council is the "Mayor" of the city of Seoul today, which provides research and policy support for students in the development of Seoul. KWU is a university with the most developed Robotics field in Korea. Dongseo University is an appreciated university with high rankings in Media Design in Korea with modern invested facilities, including a Media Outlet, Media Center, Asia Design Center for Future, College of Design, and 3D Fusion Research Center…
The trip to Korea brought good cooperation results for UEH and useful experiences for all delegation members. In the new trend for a sustainable society, EVNHCMC and UEH are constantly consolidating their leading role as well as increasing cooperation between education, research, and contribution to society in integrated cooperation between universities – enterprises, and domestic and foreign management agencies for better education and higher quality of life for the people.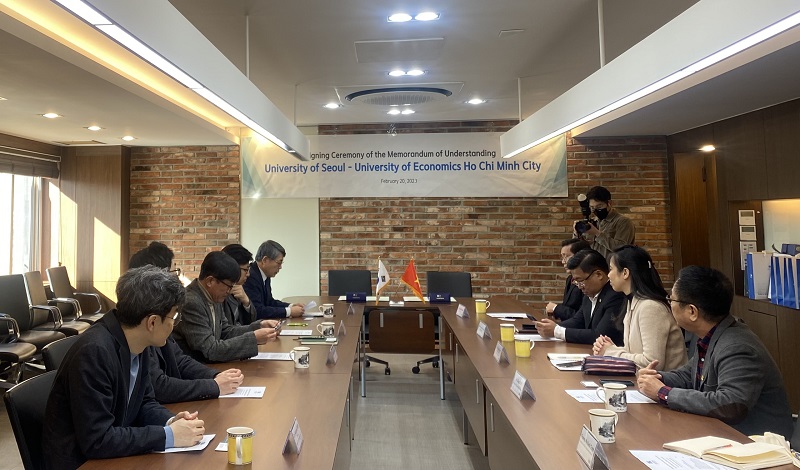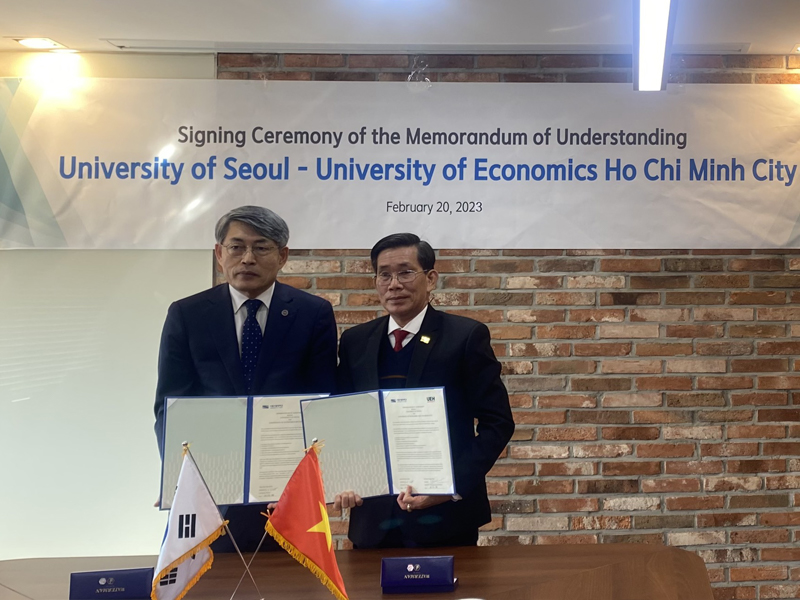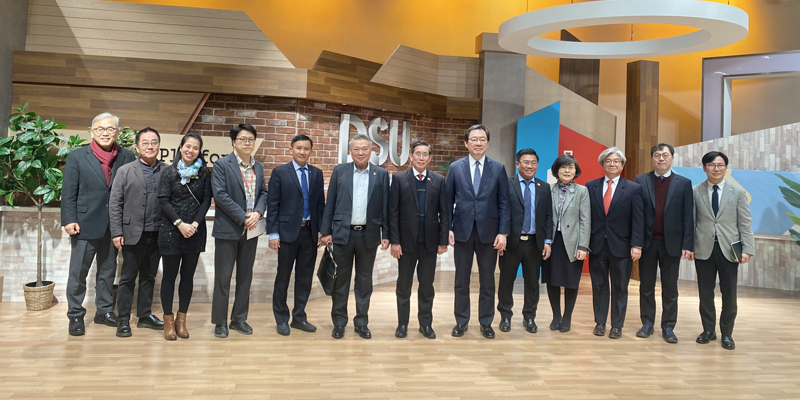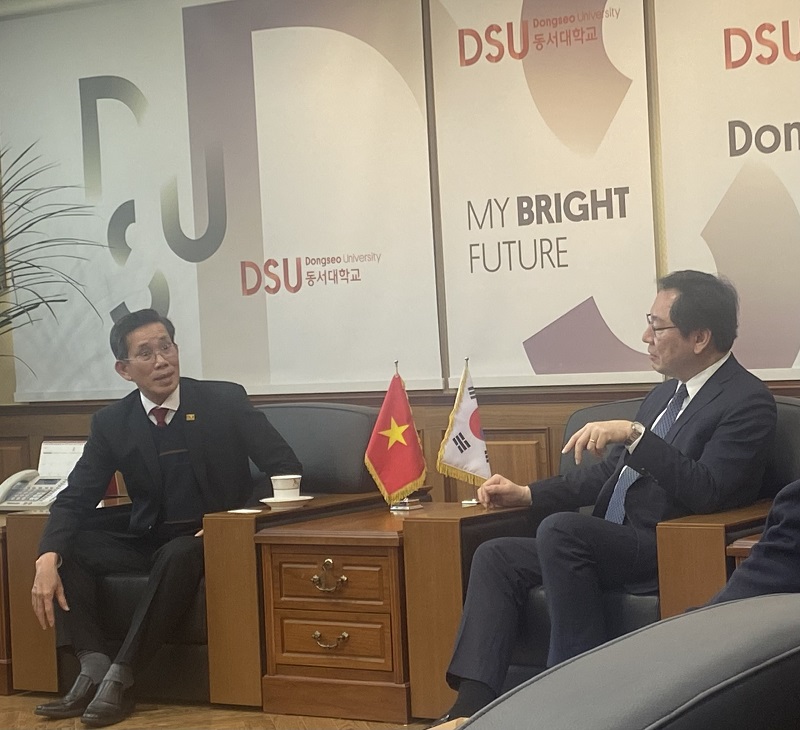 UEH exchanged and signed cooperation agreements with Korean universities
News, photos: Institute of Smart Cities and Management