The meeting for exchange and cooperation program between UEH and Richard Moore Associates Company
On the afternoon of February 18th, 2022, at 59C Nguyen Dinh Chieu Headquarter, University of Economics Ho Chi Minh City (UEH) had a meeting for the discussion and cooperation exchange with Richard Moore Associates Company – one of the leading companies in the field of brand strategy consulting in Vietnam.
On behalf of UEH, attending the program were Pro. Dr. Nguyễn Đông Phong – Chairman of UEH School Council, Dr. Bùi Quang Hùng – Vice President together with leaders and employees of UEH Department of Marketing – Communication.
On behalf of Richard Moore Associates Company (referred to as RMA), there witnessed the attendance of Mr. Richard Moore – President and CEO of Concepts and Ms. Thu Vân – Director of Business Development.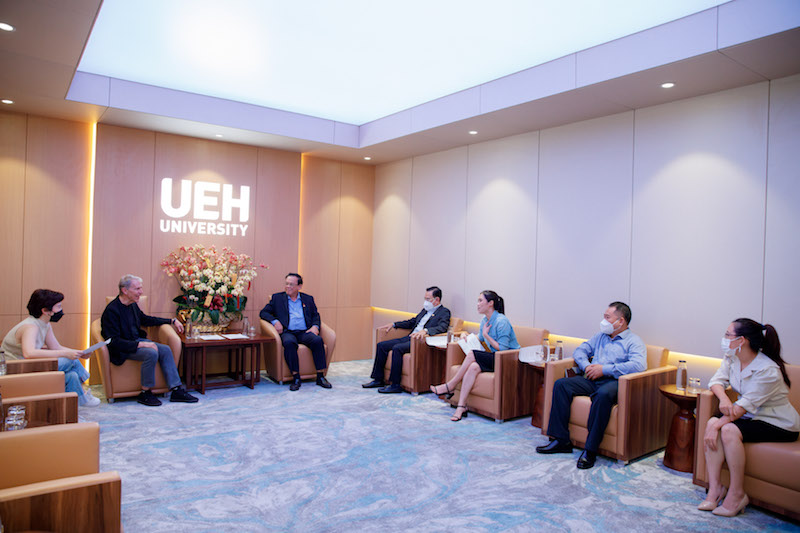 Speaking at the meeting, Prof. Dr. Nguyễn Đông Phong – Chairman of UEH School Council emphasized: "The year 2021 is the opening year of UEH implementing our restructuring strategy, forming a Multidisciplinary and Sustainable University. In which, it would be a massive shortcoming not to mention the contributions of RMA to UEH branding strategy on this new journey. Right at the Slogan Composing Contest: Co-writing a multidisciplinary-UEH story with sustainable development held in September 2021, Mr. Richard Moore – President of RMA supported UEH as a contest judge, along with his co-workers towards practicing and selecting excellent ideas and especially building UEH official slogan of UEH as "Unbounded creativity. Empowered futures. Holistic values." More than that, RMA, currently, provides creative services supporting UEH's enrollment campaign. We do highly appreciate and look forward to a long-term and effective cooperation with RMA in the near future with meaningful and practical programs."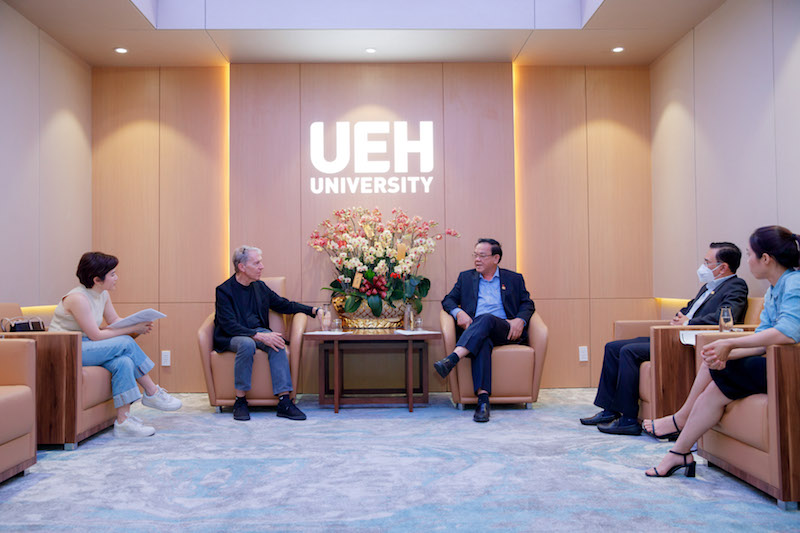 Mr Richard Moore – RMA President also affirmed that: "This is the very first time that I am honored to be invited in this re-positioning project at university level and as well as an international competition. It should stated that I am completely impressed by UEH professionalism. Back in the 1990s, I used to be one lecturer for UEH 'Viet nam Marcom' program; therefore, being invited as Judge for 'UEH Slogan invention' Program, I accepted without any hesitation as this is a beautifully graceful chance for me. I do hopefully believe that this will become one Marketing teaching activity as well as Digital Marketing and Multimedia Design at UEH in the upcoming time".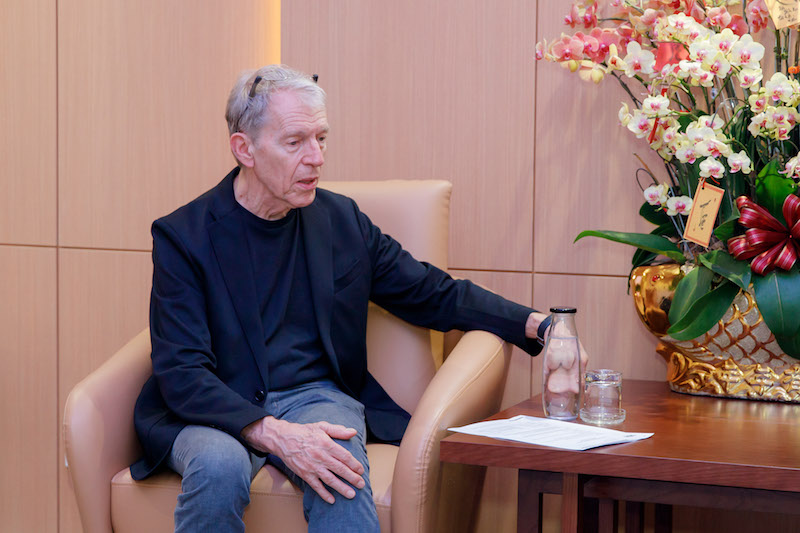 During this bilateral meeting, UEH and RMA leaders discussed and exchanged the upcoming cooperation programs including: Training Connection (Business Semester Program at RMA for UEH students majoring in economics and creativity; RMA experts share practical knowledge in marketing, communication and creativity for UEH students; RMA experts jointly build and evaluate the Digital Communication & Media Design Training Program by Faculty of Design-Communication, UEH School of Technology & Design as well as develop UEH monthly knowledge-sharing E-Newletters) and provide consulting service packages towards UEH.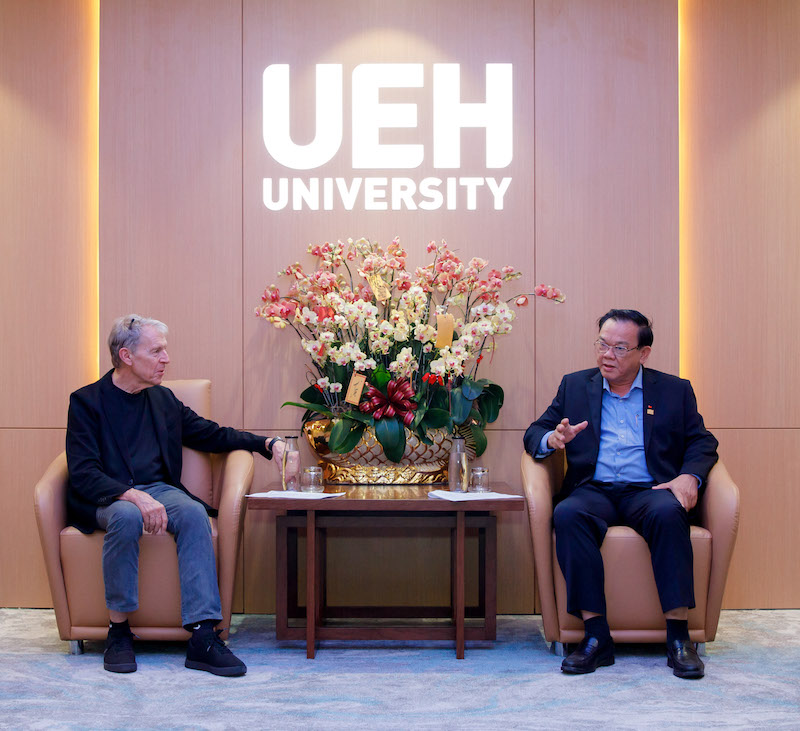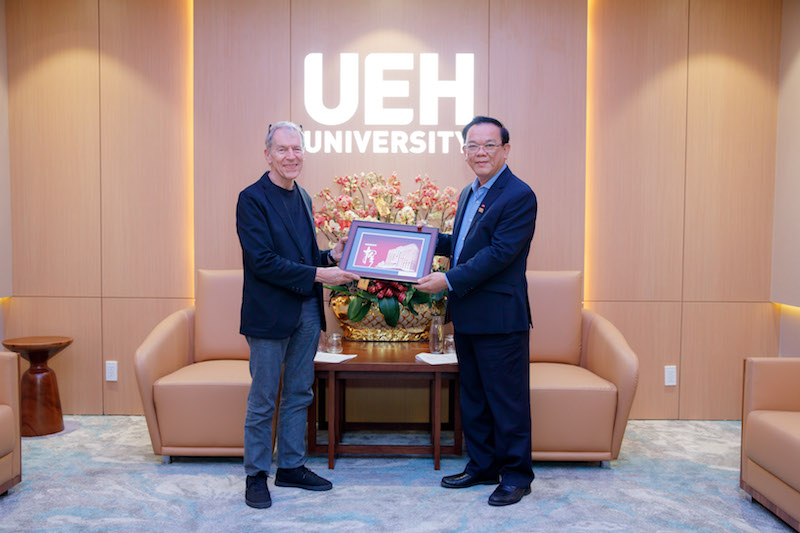 Having been operating and developing in Vietnamese market for the past 25 years, Richard Moore Associates, the first 100% foreign-owned consulting company in Vietnam to provide in-depth consulting services on brand strategy and branding identification and brand communication in Vietnam, contributes to supporting Vietnamese enterprises towards their competitiveness improvement in the context of world economic integration, especially upon joining WTO, CTTPP and EVFTA.
With the goal of connecting the community, sharing knowledge, acting for sustainable development, UEH has been promoting connection and cooperation with domestic and foreign businesses and organizations in accordance with the resources and strengths of the parties to cooperate, research and build practical knowledge values so as to solve economic and social problems under the impact of globalization.
News, photos: Department of Marketing – Communication