UEH Implemented The Cooperation With Khon Kaen University, Thailand
On March 17, University of Economics Ho Chi Minh City (UEH) had a business trip to Khon Kaen University (KKU) Thailand to officially implement the Memorandum of Understanding (MOU) signed between the two universities.
Khon Kaen University (KKU) is the largest university in the northeastern region of Thailand with 19 faculties and 5 member schools including the College of Local Administration (COLA). For many years, the School of Government (SOG) of UEH and COLA KKU have attended and jointly organized many seminars on the topic "Leading and Performing Effectively Governmental Activities". Realizing the potential for cooperation and expanding relations, UEH and KKU discussed and signed a long-term Memorandum of Understanding (MOU).
On March 17, the delegation of UEH led by Dr. Dinh Cong Khai – Vice President, along with Dr. Nguyen Van Du – Vice Dean of School of Government visited and worked at KKU. On the side of KKU, Prof. Dr. Charnchai Panthongviriyakul – Rector of KKU; Prof. Dr. Peerasit Kamnuansilpa – Rector of COLA, leaders of faculties and departments of KKU solemnly welcomed UEH delegates and exchanged and implemented the MOU signed by the Rectors of the two universities.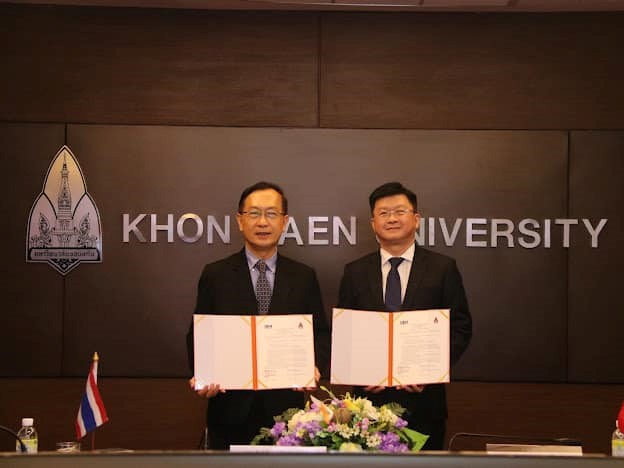 Leaders of the two universities conducted the recognition ceremony and awarded the signed MOU
Speaking at the meeting, Dr. Dinh Cong Khai – Vice President of UEH, highly appreciated the achievements of KKU in the past. Regarding cooperation opportunities, Dr. Dinh Cong Khai said that Vietnam and Thailand are countries in the ASEAN region with many similarities in culture and natural environment, so there are common opportunities and challenges regarding poverty issues, climate change, digital transformation, sustainable development,… This was the basis for implementing and expanding the cooperation activities of UEH and KKU, increasing opportunities for cooperation with other universities in the world to form the ASEAN Hub under UEH to implement cooperation in several fields where the two sides have strengths.
Leaders of the two universities discussed cooperation opportunities
After the exchange, the two sides came to an agreement on specific programs of UEH and KKU in the future, including (1) Student exchange; (2) Exchange of lecturers; (3) Cooperation in research and organization of seminars; and (4) Cooperation in the provision of consulting services. The delegates also discussed the feasibility of each activity in the spirit of respect, cooperation and openness.
Delegates presented speeches and discussions
At the end of the working session, Dr. Dinh Cong Khai respectfully invited the leaders of KKU to visit UEH in the near future to strengthen the close and long-term cooperation relationship further.
Additional photos relating to the ceremony: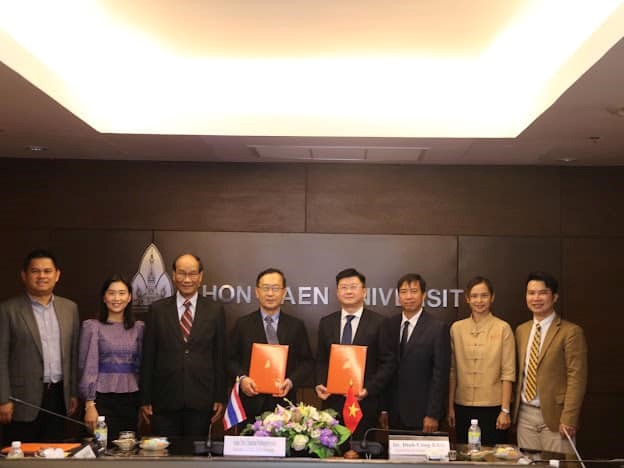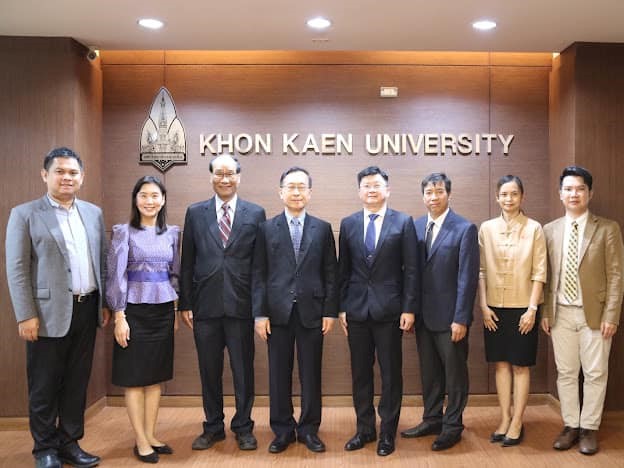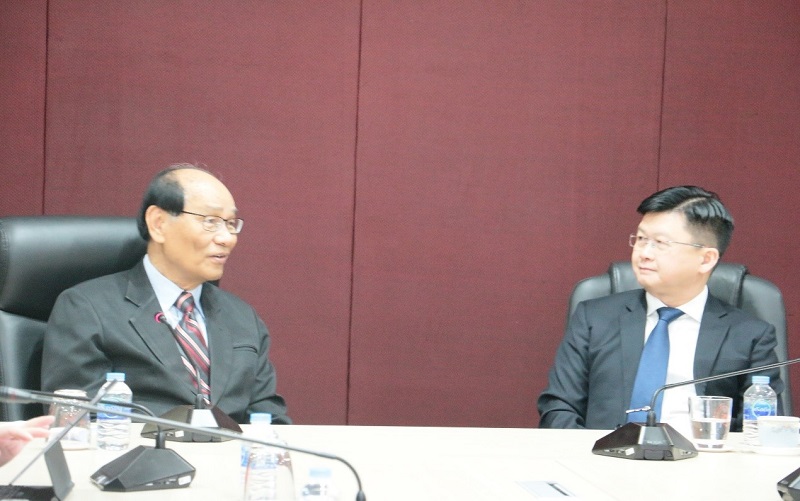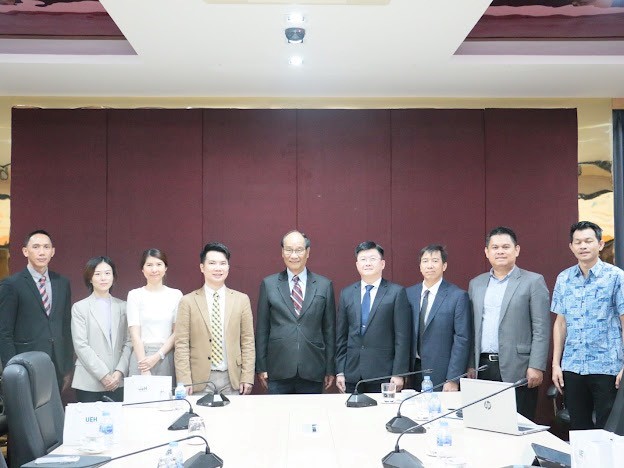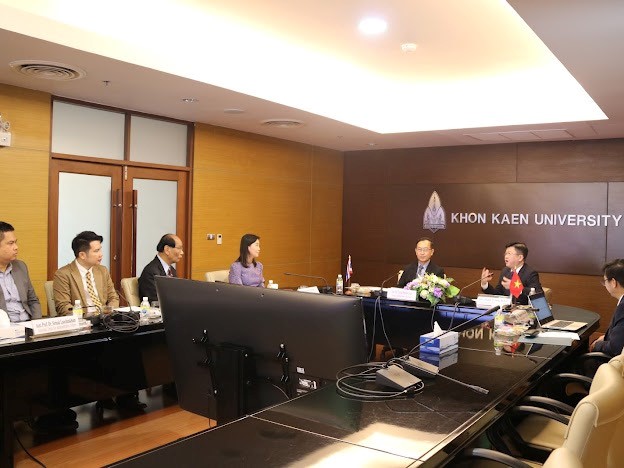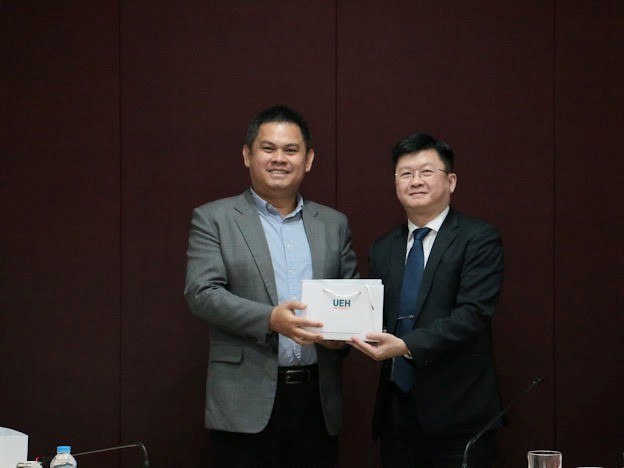 News, photos: UEH School of Government