Strengthening Extensive Cooperation Between ACCA And UEH In The ACCA International Diploma Integrated Accounting Training Program
On the afternoon of August 12th, 2022, at the Room B1.204, the signing ceremony of the agreement on training coordination activities to deploy the ACCA International Diploma Integrated Accounting Training Program between the two institutions took place: Association of Chartered Certified Accountants (ACCA) and University of Economics Ho Chi Minh City (UEH).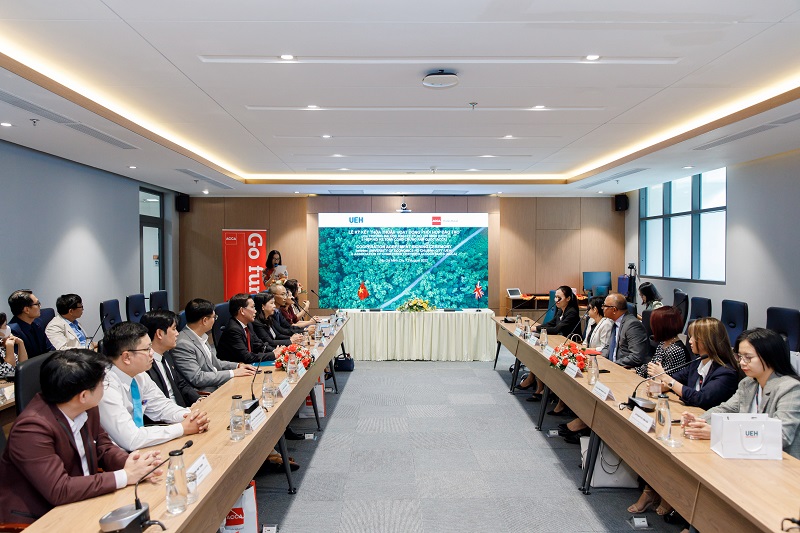 Overview of the signing ceremony
Attending the ceremony, from the UEH side, there were: Prof. Dr. Su Dinh Thanh – President of UEH cum Head of UEH College of Business (COB), Board of Leaders of  Department of Scientific Management and International Cooperation, General Department and School of Accounting, Heads/Deputies of Departments, Program Directors and the designing team of the program integrating international diplomas. On the side of ACCA Mainland Southeast Asia, there were: Mr. Renjith Varma – Regional Director, and delegates from the ACCA City office Ho Chi Minh.
Agreement on coordination of training activities between ACCA and UEH for the purpose of implementing the Memorandum of Understanding signed between ACCA and UEH on February 22nd, 2022, thereby, realizing the strategy to promote building and developing an accounting training program that integrates ACCA's International Certificate and enhances the internationalization and practicality of the current training programs of the School of Accounting, UEH College of Business (COB).
Speaking at the ceremony, Prof. Dr. Su Dinh Thanh – President of UEH – asserted: "UEH's strategic development orientation to 2030 is to become a multidisciplinary University with an academic reputation in Asia and sustainable development. One of the strategic solutions we are implementing is to internationalize the training program towards practice by establishing close cooperation relationships with international professional organizations, including the Association of Chartered Certified Accountants (ACCA). Continuing the success of the existing cooperation activities, UEH and ACCA continue to promote and take this partnership to a higher level by jointly developing an innovative, professional knowledge and skill-enhancing training program. This partnership enables learners to accumulate the international professional knowledge, skills, and qualities needed to become high-quality accounting and auditing professionals ready to work in international environments."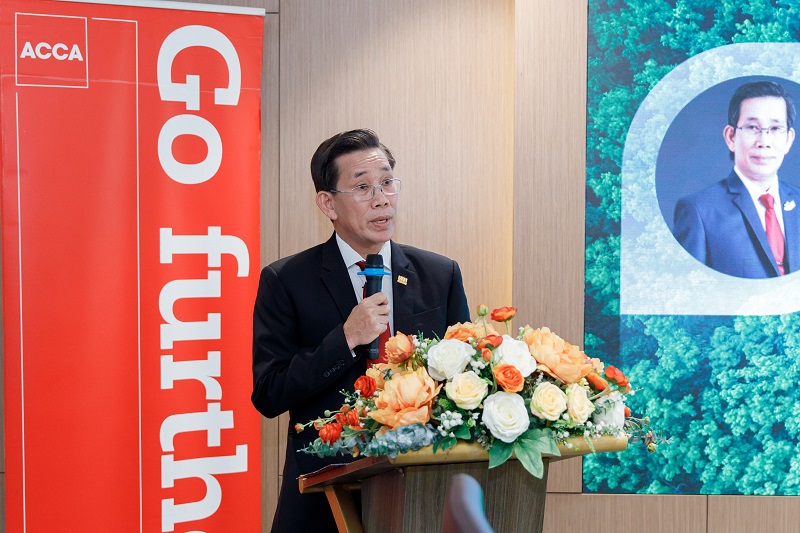 Prof. Dr. Su Dinh Thanh – President of UEH – speaking at the ceremony
Appreciating this cooperation, Mr. Renjith Varma – ACCA Regional Director – emphasized: "The signing of a Training Cooperation Agreement between UEH and ACCA with specific cooperation terms in the integrated program of the first 09 subjects of the ACCA degree marks an important milestone in providing academic resources and professional development opportunities with the ACCA international qualification. Thereby, bringing global learning quality and high employability to UEH students after graduation."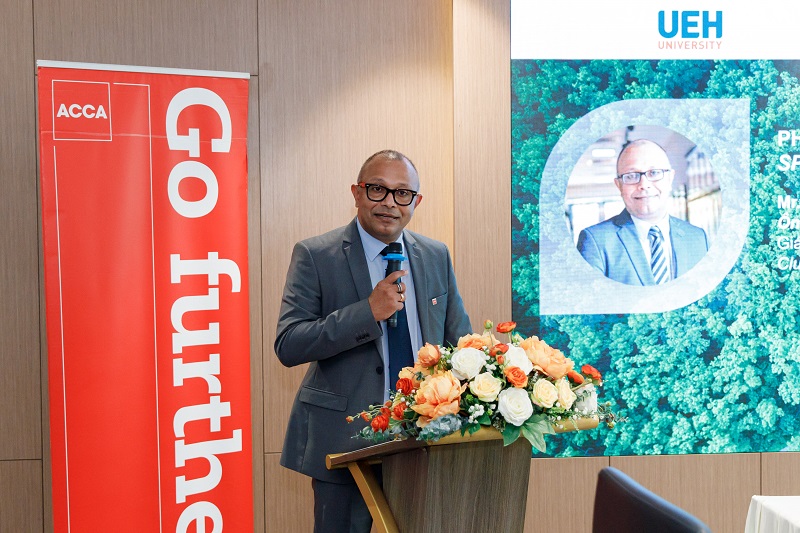 Mr. Renjith Varma – Regional Director of ACCA – speaking
The signed training cooperation agreement this time continues to demonstrate the commitment of ACCA and UEH in cooperation and implementation of the ACCA international diploma integrated accounting program, thereby, strengthening the construction capacity building of ACCA's teaching staff as well as providing excellent opportunities for students studying Accounting at UEH in particular and the country in general. This will bring a favorable start on the students' career path, contributing to the development and positive achievements of the Finance – Accounting industry in Vietnam.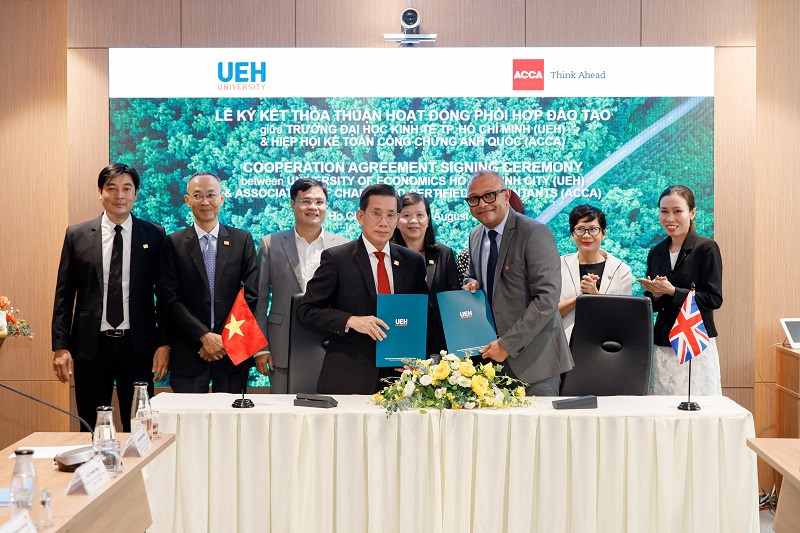 The two units signing an agreement on joint training activities to implement the ACCA international diploma integrated accounting training program.
* Information concerning ACCA:
ACCA (Association of Chartered Certified Accountants) is the world's most advanced professional body for accounting and finance professionals. This organization is a thriving global community of 233,000 members looking forward to 536,000 future members, present in 178 countries and territories, including people working in a variety of fields and professions. The organization operates with the motto that always upholds professional and ethical values.
ACCA offers career success opportunities to people everywhere in accounting, finance, and management. The value of these qualifications and organizational learning opportunities will help business strategic leaders and professionals develop the forward-thinking and digital skills needed to create an organization and sustainable society. In December 2020, ACCA established a commitment with the United Nations on the Sustainability Goals, which ensures every commitment is measured and included in the annual report.
Additional photos relating to the ceremony: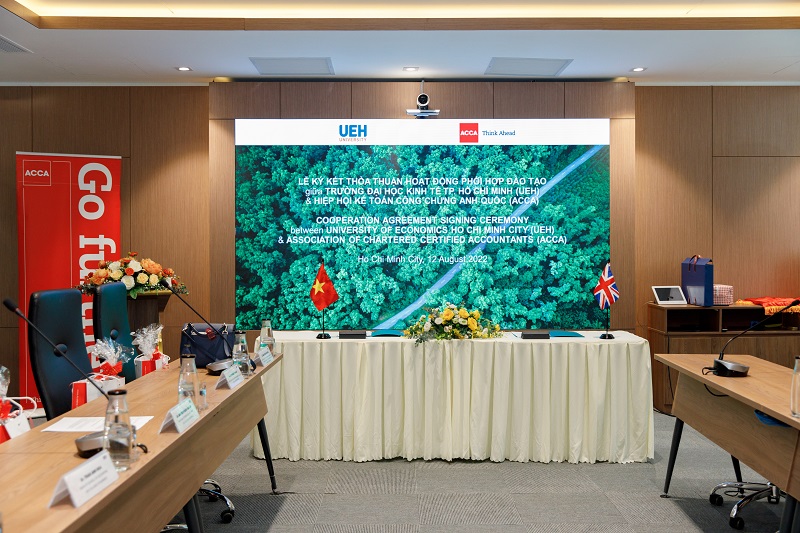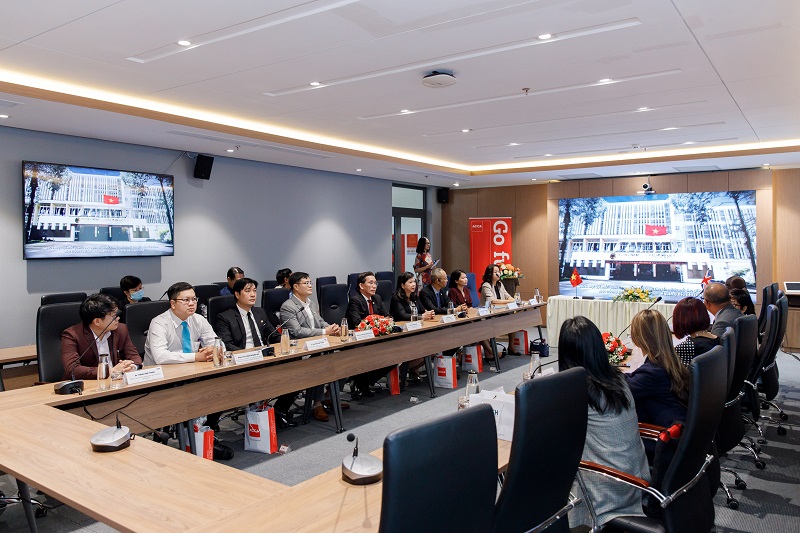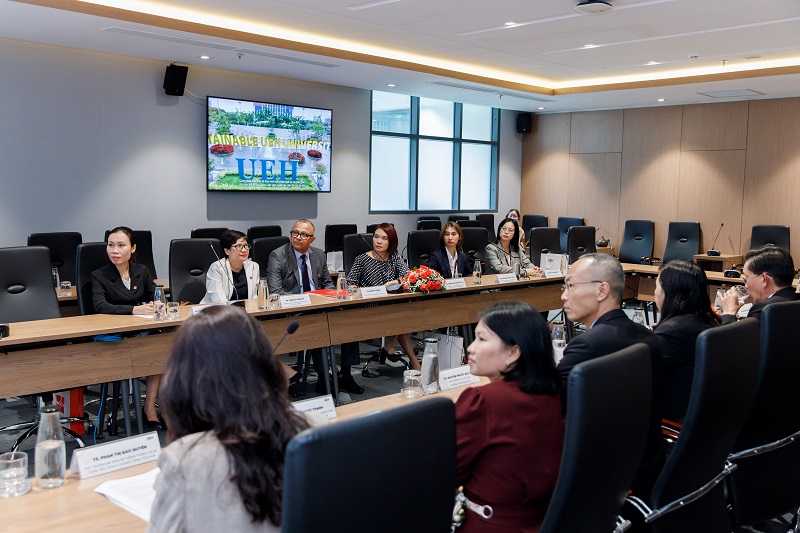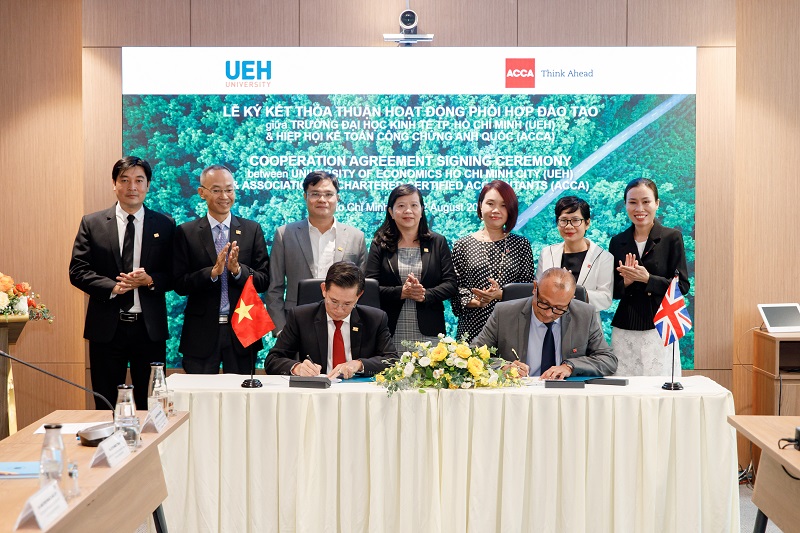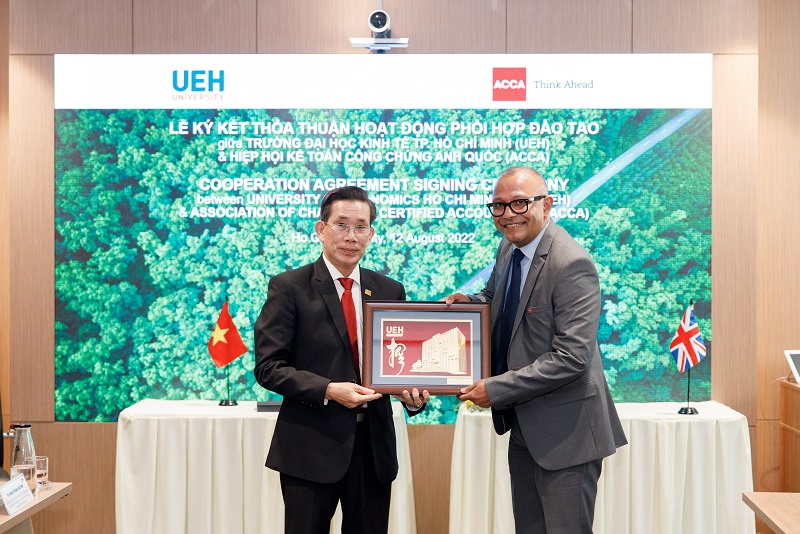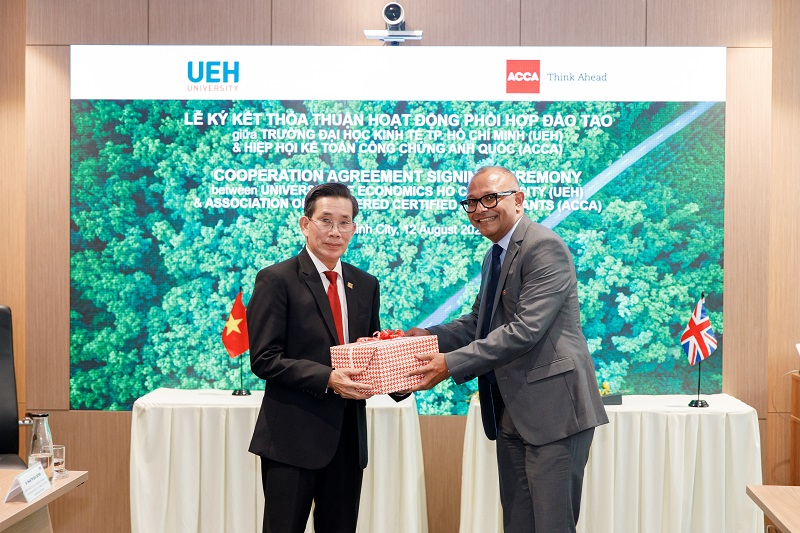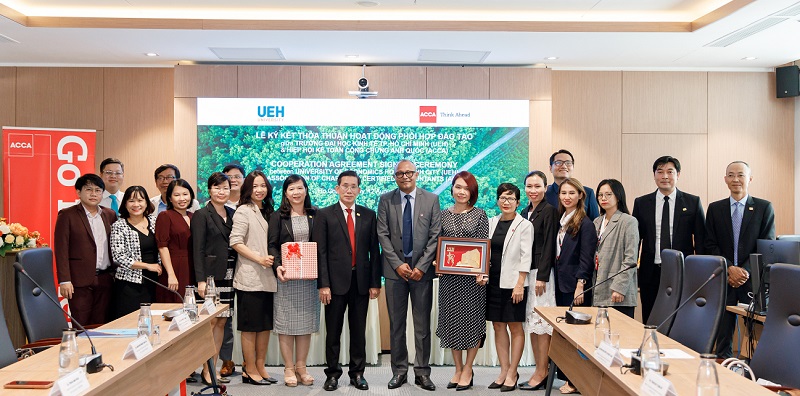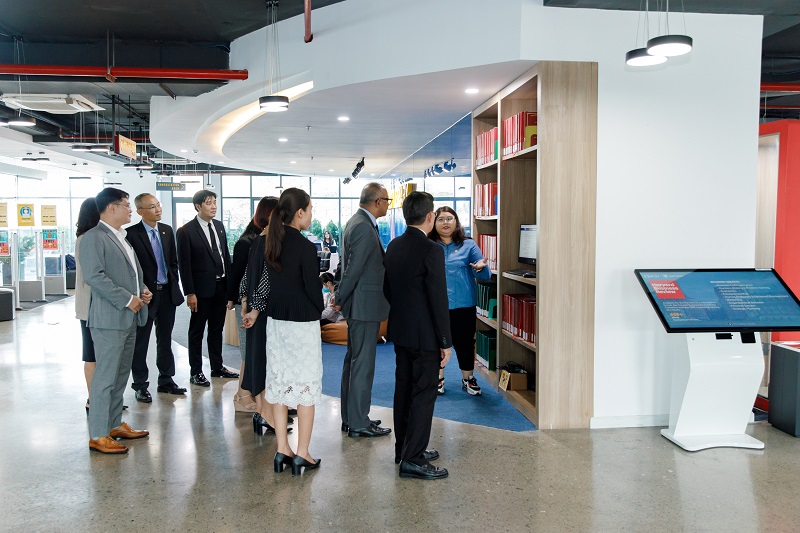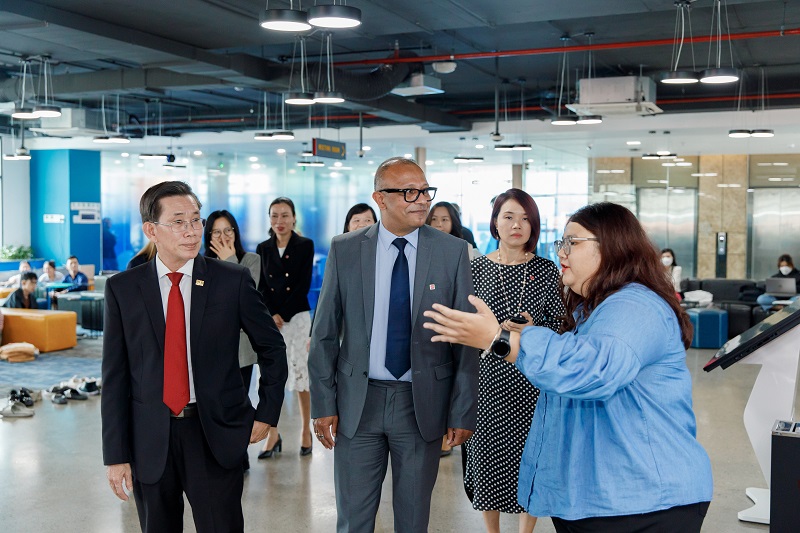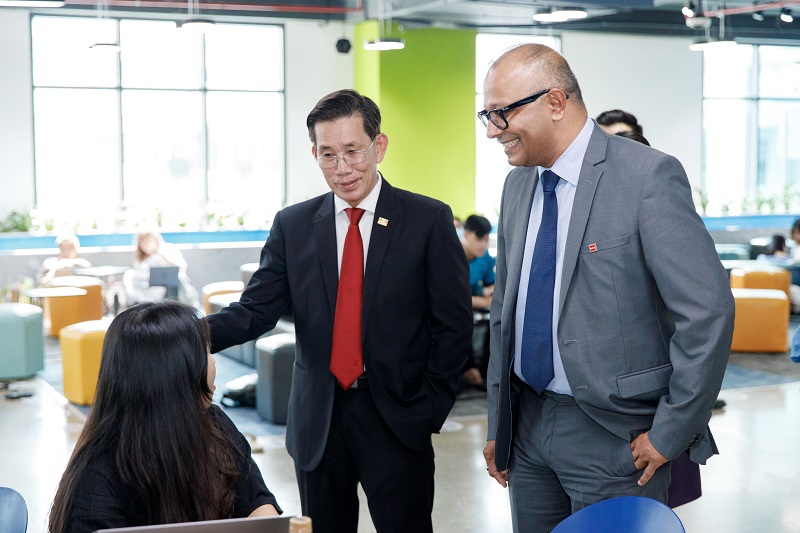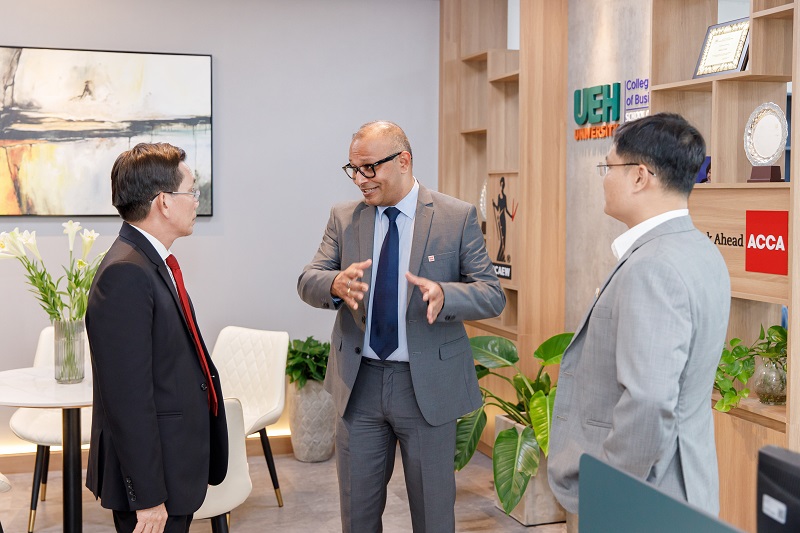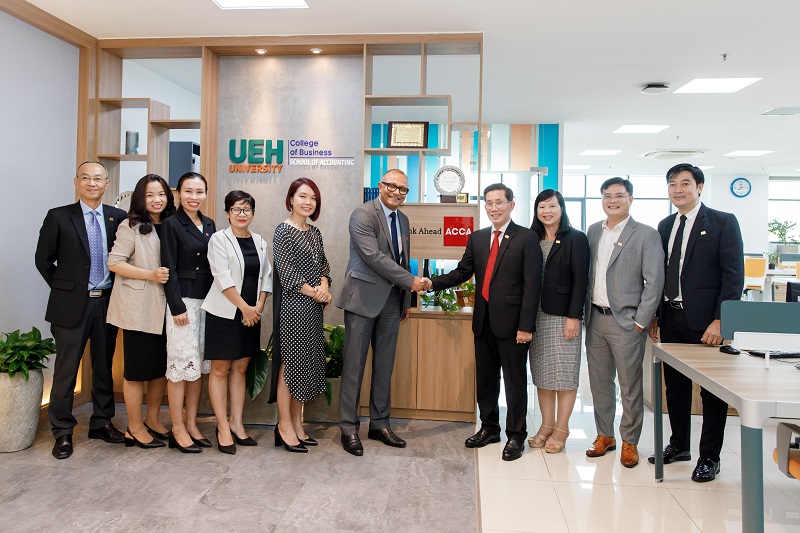 News, photos: COB General Department, UEH Department of Marketing and Communication