Cooperation Signing Ceremony Between UEH And Saxion University, Netherlands
In the morning of September 22th, 2022, at the Room A.205, University of Economics Ho Chi Minh City (UEH) signed a cooperation agreement with Saxion University of Applied Sciences – one of the largest applied-oriented educational institutions in the Netherlands.
Attending the signing ceremony, on behalf of UEH, there were: Assoc. Bui Thanh Trang – Vice Rector of UEH College of Business (CoB); MSc. Vo Duc Hoang Vu – Deputy Head of the Department of Research Management – International Cooperation; Dr. Dinh Thi Thu Hong – Dean of School of Finance; Dr. Tran Anh Hoa – Dean of School of Accounting; Dr. Phan Chung Thuy – Vice Dean of School of Banking.
On behalf of Saxion University, there was the participation of: Mr. Sander Reinderink – Dean of Faculty of Finance, Accounting and International Business; Mr. Janco Bonnink – Director of Training & Student Support, Director of the International Office; Ms. Ngoc Ngo – Director of Strategic Partnerships.
Overview of the signing ceremony
At the signing ceremony, representatives of UEH and Saxion University had interesting sharing and highly appreciated the cooperation relationship that aimed at improving the quality of education, consulting and research; since then, opening up opportunities between the two sides in terms of student exchange, lecturer exchange, joint degree programs, as well as international research and training projects.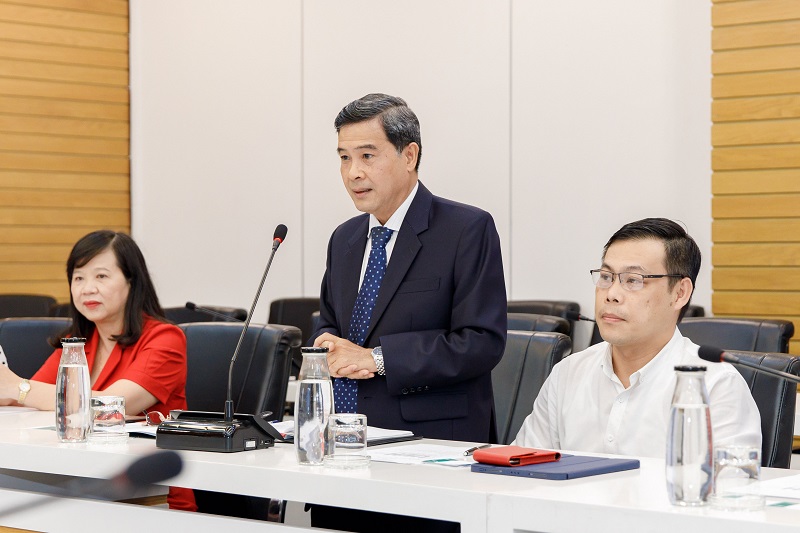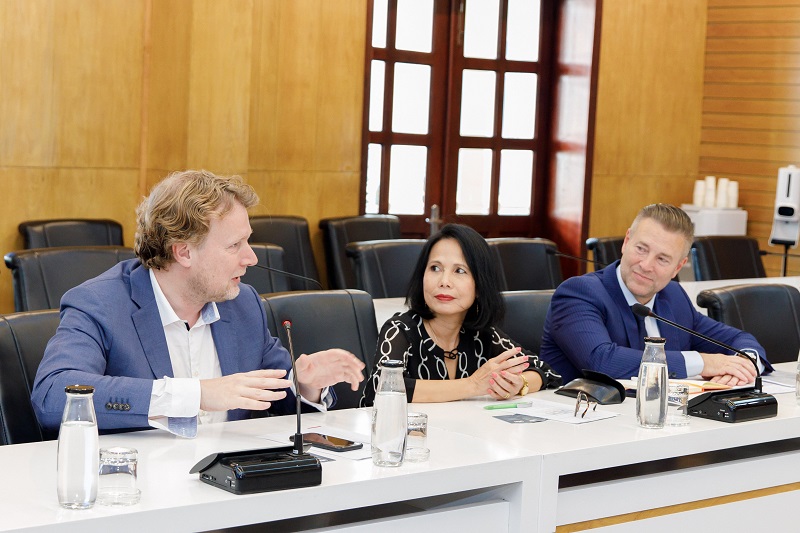 Representatives of UEH and Saxion University discussing cooperation issues
In the spirit of consensus, the two Units officially signed a cooperation agreement with the following items:
Exchange of professors, scholars and administrators;

Student exchange;

Carrying out joint research projects;

Collaborating in academic research activities;

Suggestions and incentives in other areas of interest.
The terms of cooperation for each specific activity carried out under this Memorandum of Understanding will be discussed in detail and agreed in writing between the two parties before implementing the cooperation activities.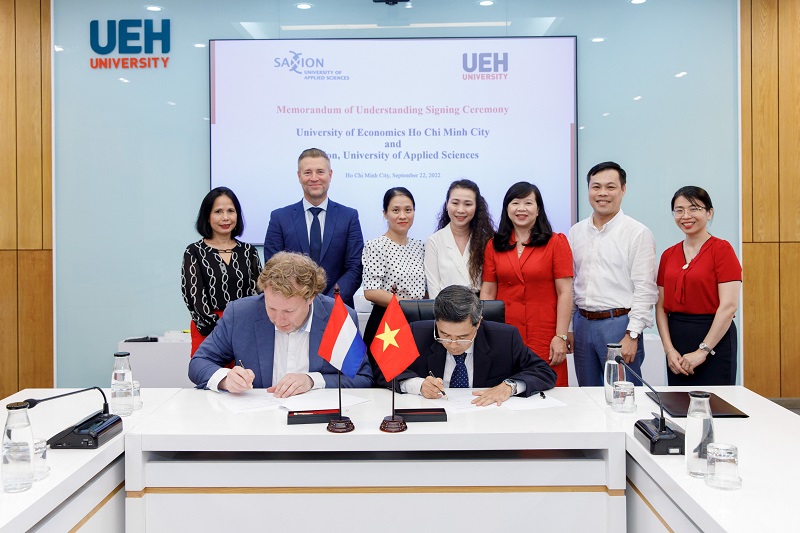 The two units officially signing a memorandum of cooperation
Saxion University of Applied Sciences is one of the largest higher education institutions in the Netherlands, with nearly 27,000 students. Saxion University has a rich history – established in 1875 based on the merger of two educational institutions, Hogeschool Enschede and Hogeschool IJselland. This merger helped Saxion establish a strong position in the Dutch higher education system; since then, Saxion University has been recognized as an important centre of expertise at the regional, national and international levels. 
Therefore, UEH signing a cooperation agreement with Saxion University will be a meaningful opportunity to improve the quality of training, research and consulting with international stature; at the same time, expanding opportunities for study and exchange for students and lecturers of the 2 Universities.
Additional photos relating to the signing ceremony: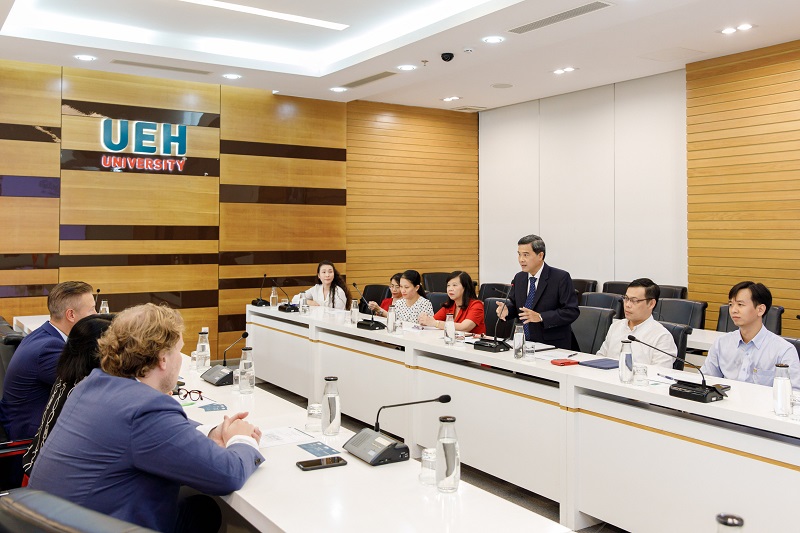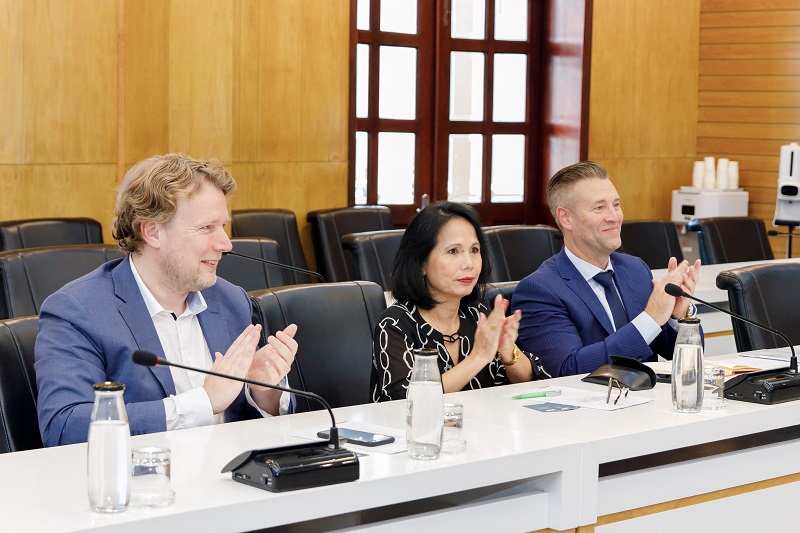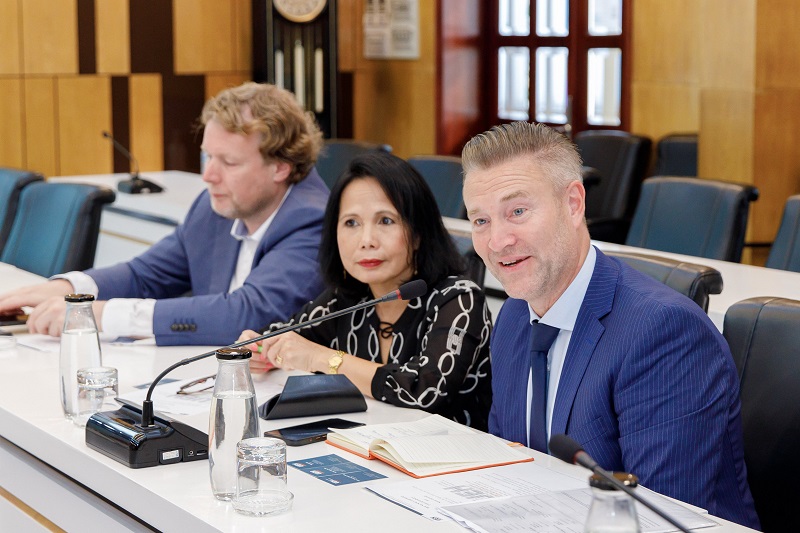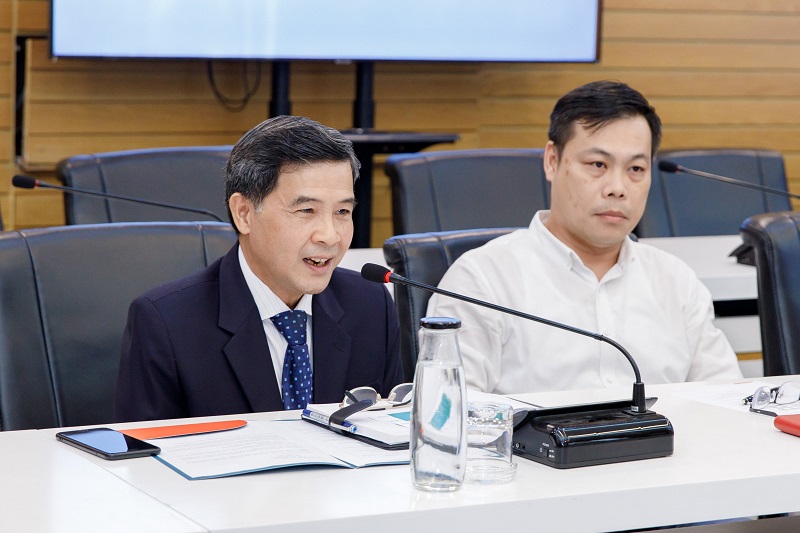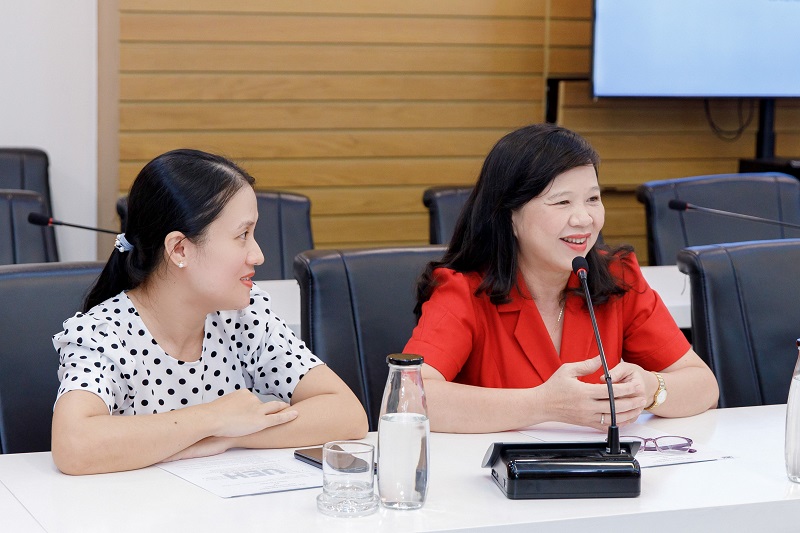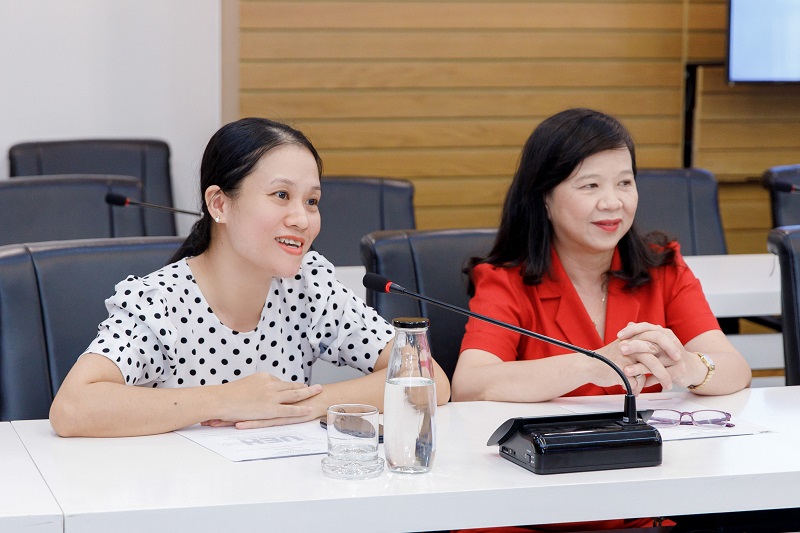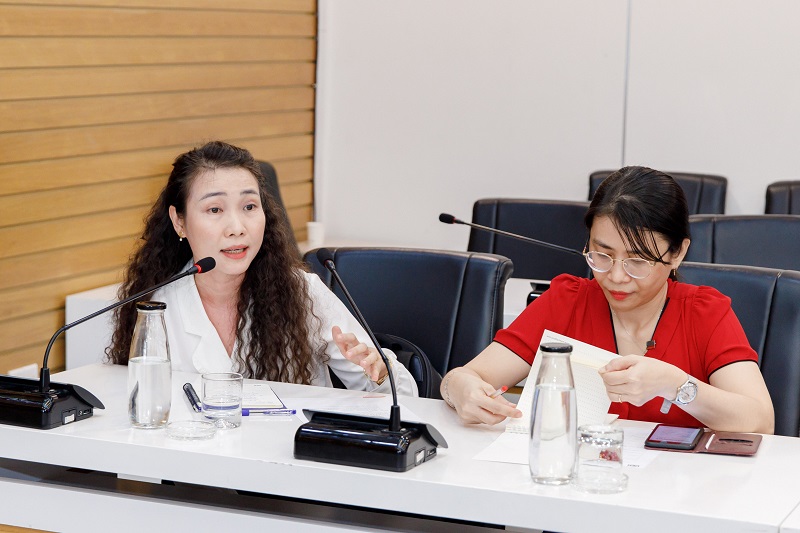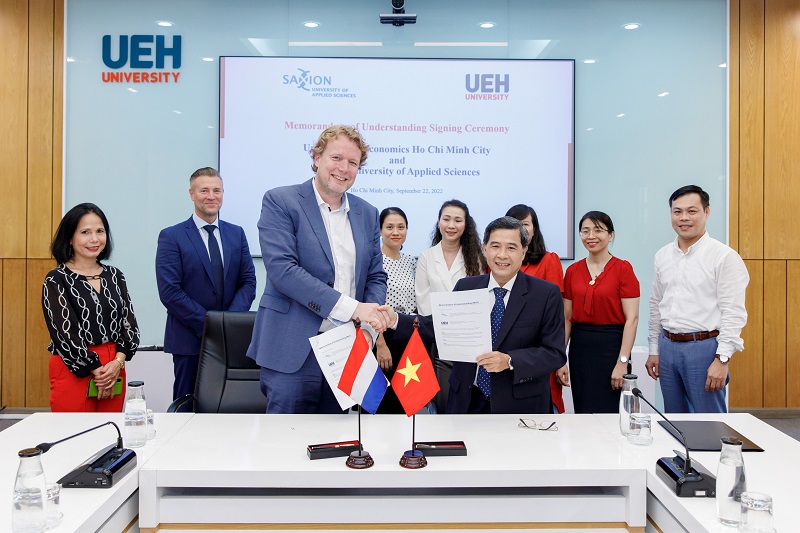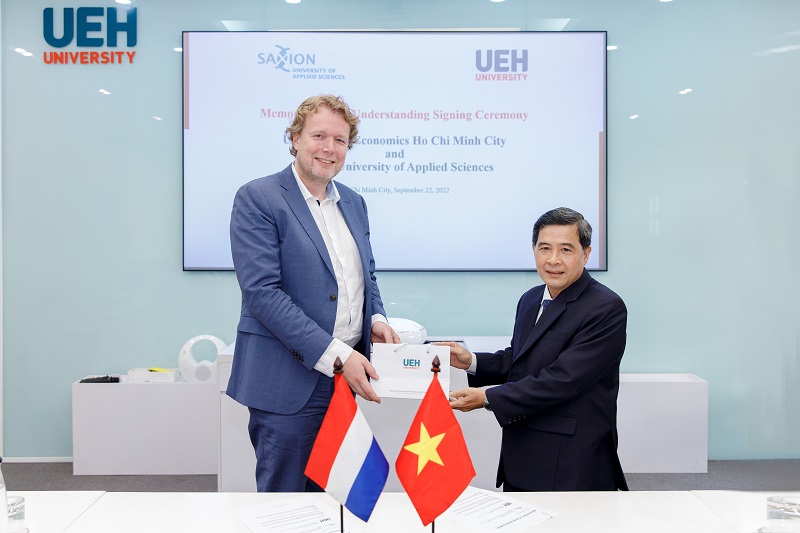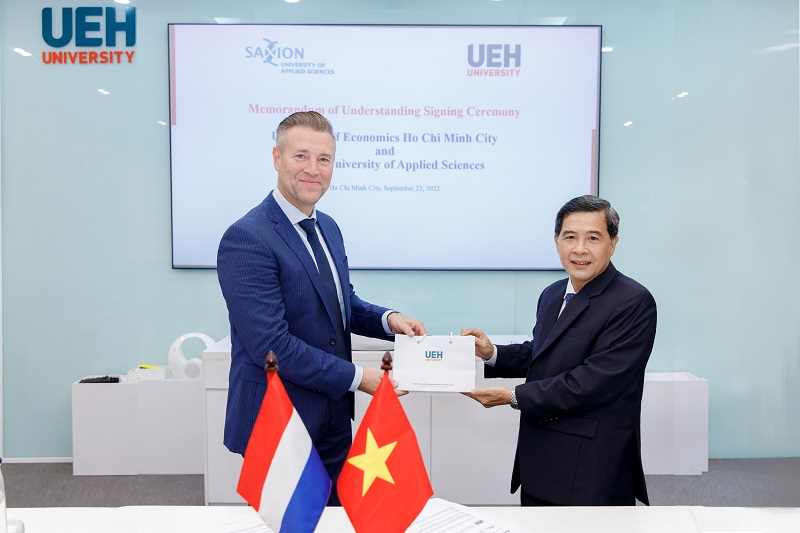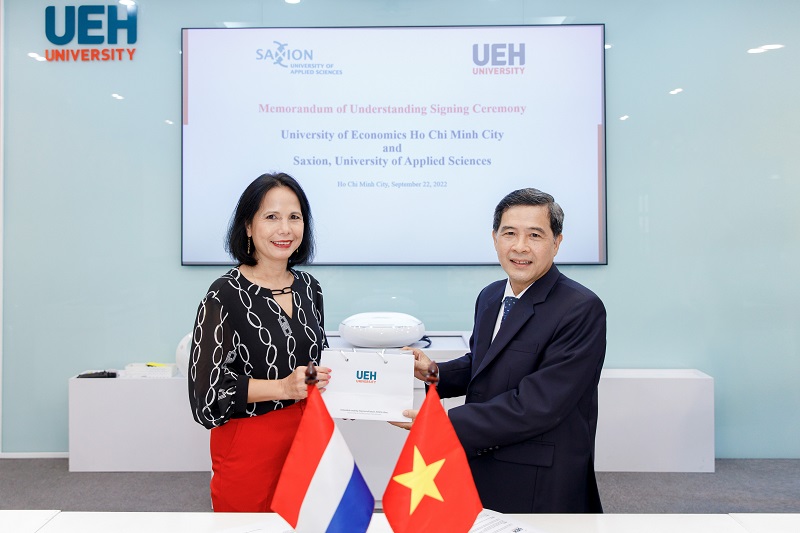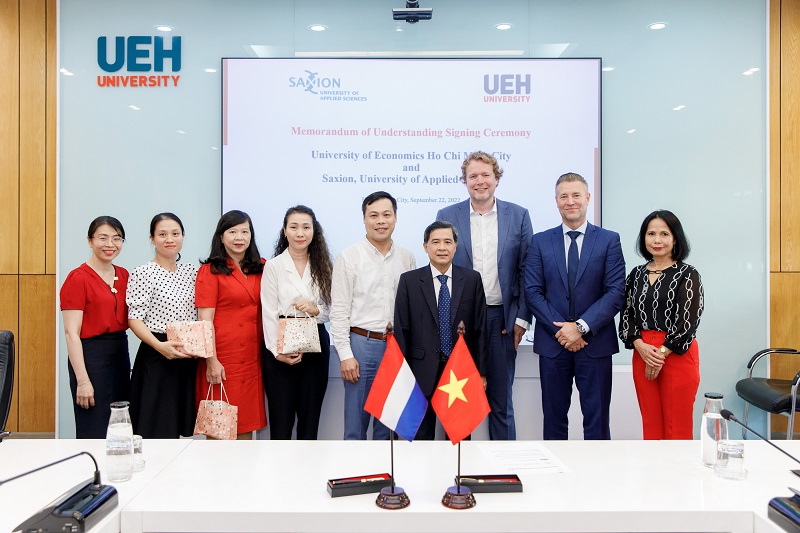 News, photos: UEH Department of Research Management – International Cooperation, UEH Department of Marketing and Communication