Signing Ceremony Of The Memorandum Of Understanding Between UEH And Portland State University
Within the framework of the Strengthening Provincial Capacity Program (SPC) Project sponsored by USAID, a delegation from the University of Economics Ho Chi Minh City (UEH) had a program to learn management experience, research, exchange, and work at Portland State University (PSU), USA; concurrently, the Memorandum of Understanding (MOU) between the two Universities was officially signed.
The delegation of UEH had working sessions and shared useful experiences with professors, leading scholars at PSU, urban education and financial managers in Portland, Oregon, the USA on sustainable development directions related to education and research that benefit the community. The objective of these working sessions is to improve the understanding and responsiveness of the economic management capacity of local organizations in Vietnam as well as to improve the quality and internationalization of training programs for higher education institutions, etc.
Especially, within the framework of the program, on July 28th, 2022, leaders of UEH and PSU officially signed a Memorandum of Understanding (MOU) with the following contents: exchange of students and lecturers; recognizing each other's training credits for implementing joint training programs; cooperation in sharing resources on academics and research; promoting research published internationally and more.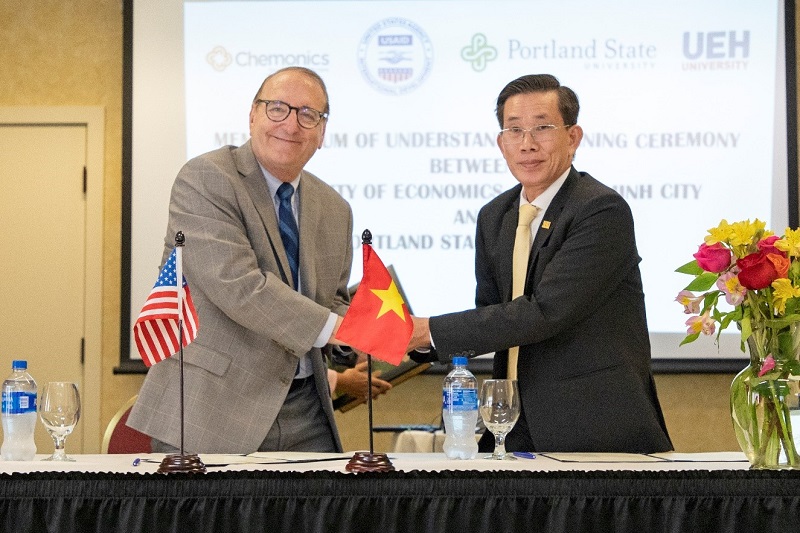 Prof. Dr. Su Dinh Thanh – President of UEH – signing a Memorandum of Understanding (MOU) with Dr. Stephen Percy – President of Portland State University
Portland State University is an innovative, public research University that combines education with collaborative skills and creative problem-solving for maximum impact. The school ranks at 5th position in the United States for community service learning activities (in accordance with US News & World Report), 100% of students complete projects or internships for the community to be able to graduate.
Therefore, the signing of the Memorandum of Understanding between UEH and PSU is an important milestone to jointly promote training and research activities for the community, for the sustainable development that both Universities are aiming for. Concurrently, this is also a condition for the two Universities to perform their roles well within the framework of the Strengthening Provincial Capacity Program Project funded by USAID, bringing practical values ​​to the community and society.
Additional photos relating to the signing ceremony: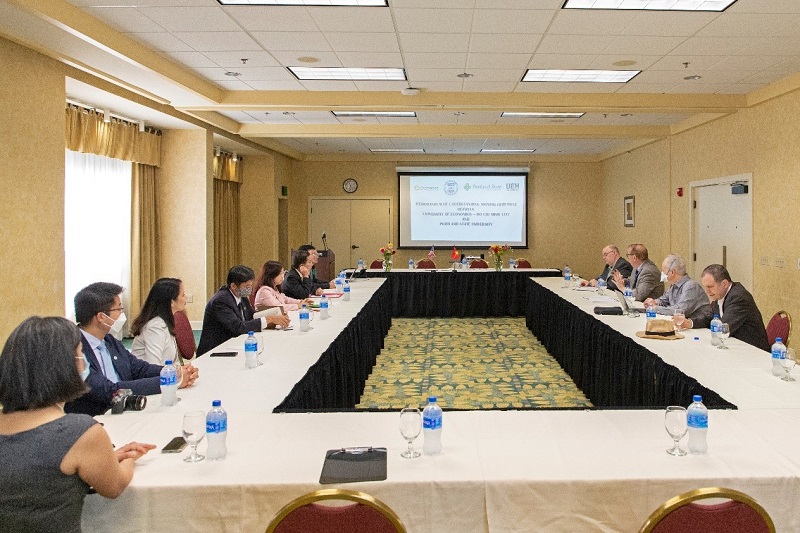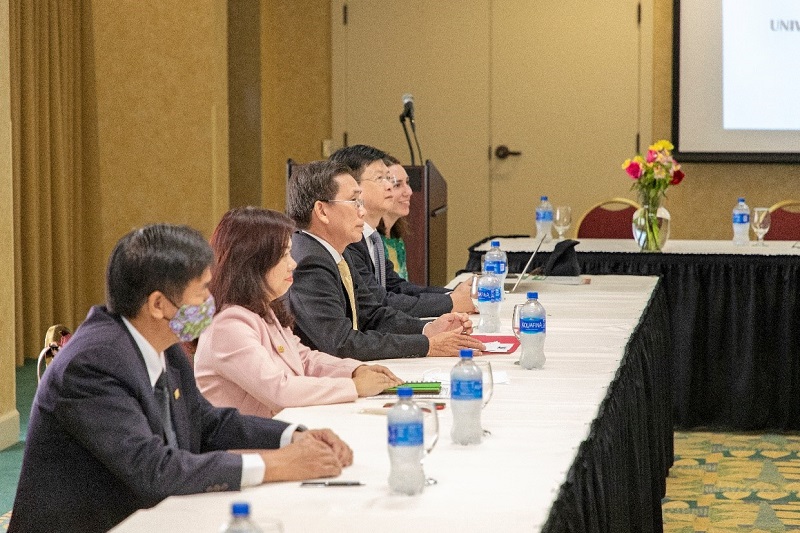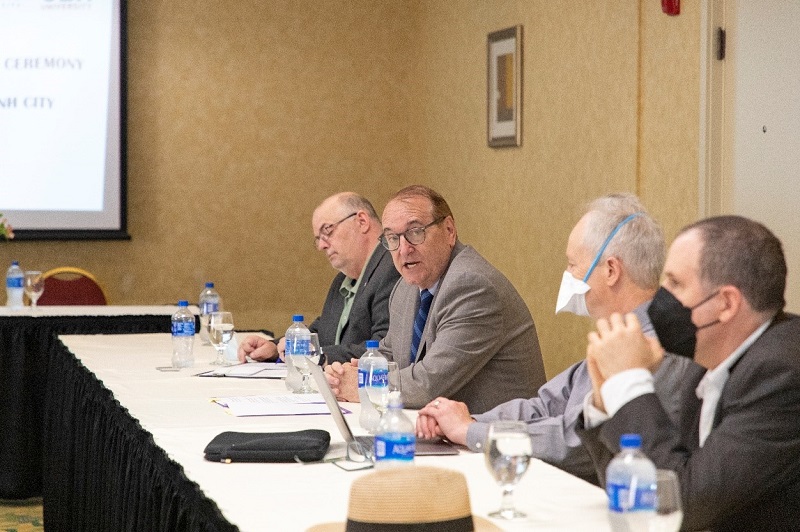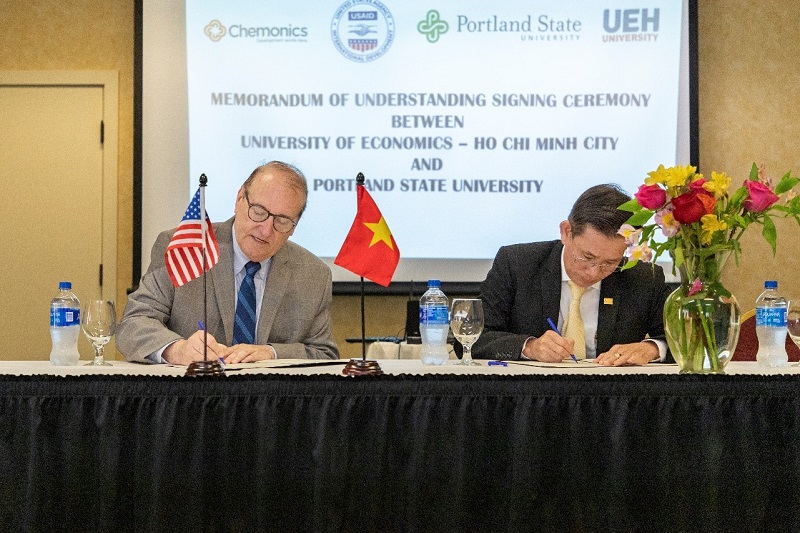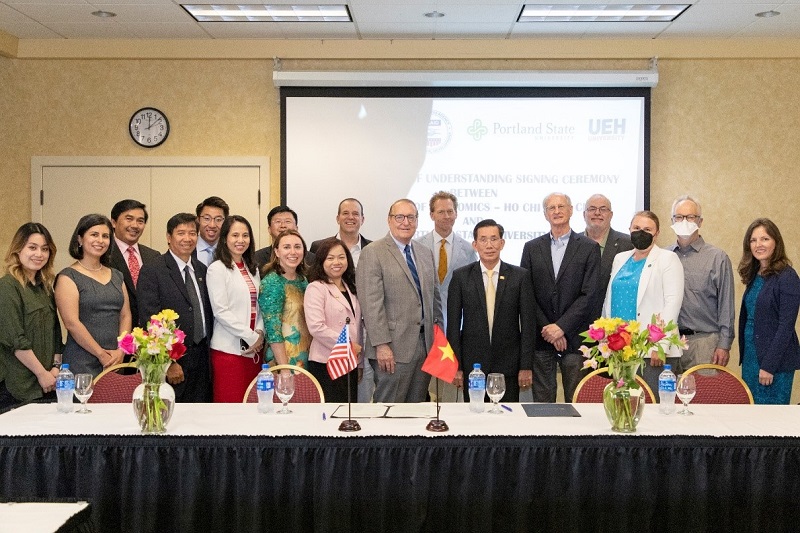 News, photos: UEH Department of Research Management – International Cooperation, UEH Department of Marketing and Communication