UEH Zero Waste Campus: "Recycling paper boxes after Flash Sale Days" Workshop Creation+
Accompanied by the flow of SMARTCITY+ FESTIVAL event, Workshop Creation+ brought to students interesting activities through a workshop with "Recycling paper boxes after flash sale days" Theme together with "Drawing rubbish classification pictures" event taking place on 17th December 2021.This was an activity in UEH Zero Waste Campus Living Lab project series – a place empowering everyone to take action to become a green UEHer citizen via 3R Model.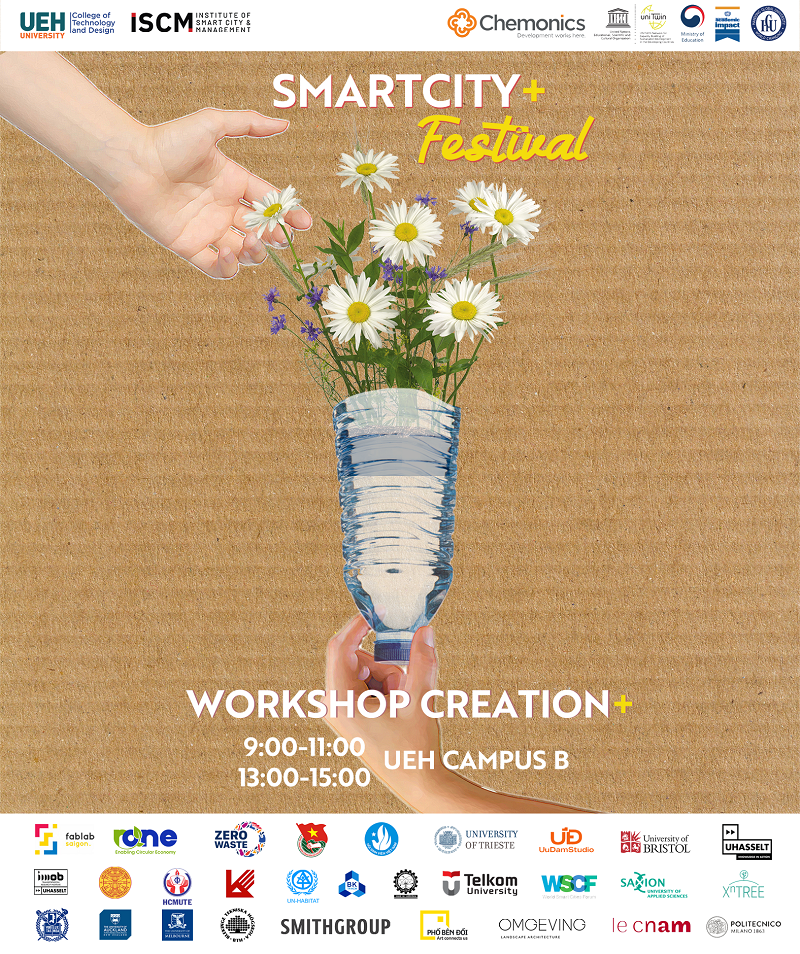 The workshop was jointly organized by UEH and Fablab Saigon – the first unit in Vietnam organizing Mobile FabLab program (or mobile producing lab) to bring producing experiences turning ideas into reality for students in less developing provinces (An Giang, Phu Yen and so on). FabLab Saigon, born in 2014 , isa place supporting everyone to develop their creative ideas to tangible solutions. Currently, FabLab is located in Toong Vista Verde, 2 Phan Van Dang, Thanh My Loi Ward, District 2 with a modern facility system.
To guarantee program quality as well as safety during Covid pandemic time, the program had the participation of 15 UEH students. At the opening of the workshop, students were instructed to process carton papers into smaller pieces.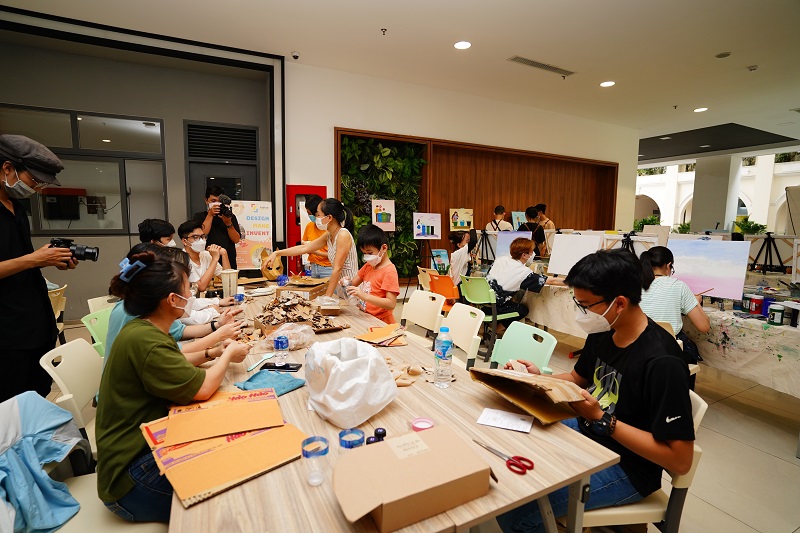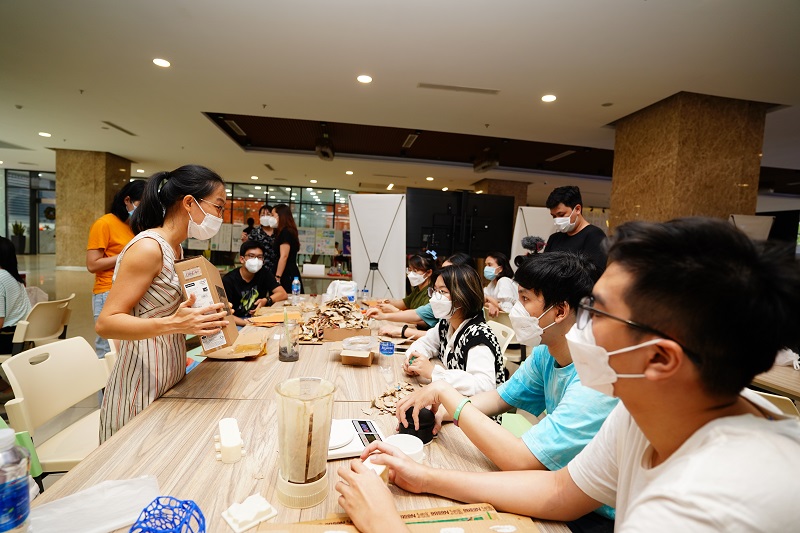 After being processed, these carton papers would be crushed to create powders.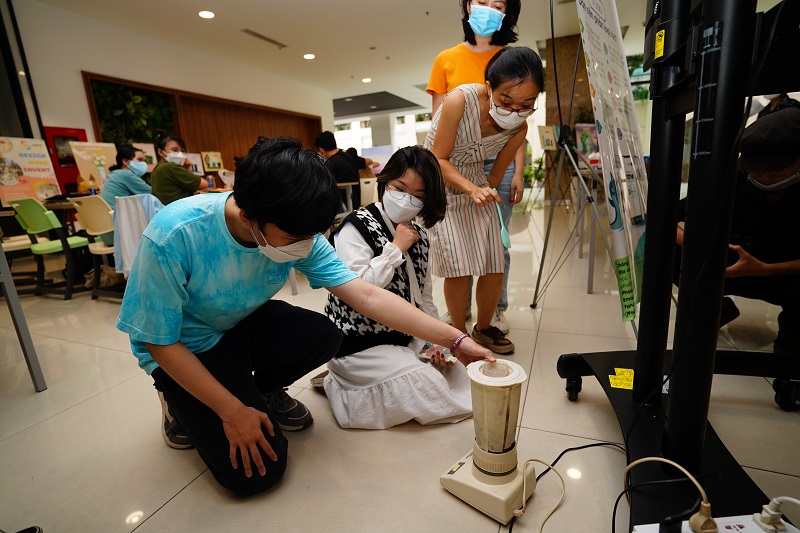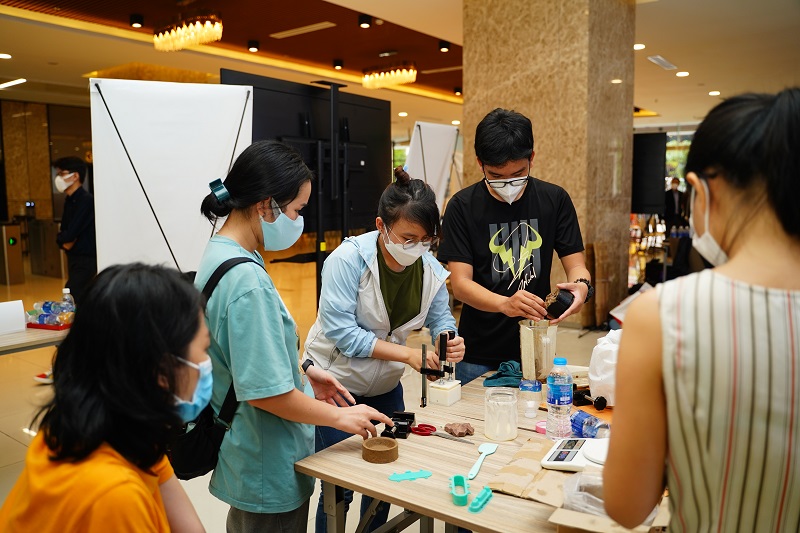 With beautiful and colorful frameworks prepared by Fablab Saigon, students produced remarkable and family-friendly products only from simple ingredients listed as: paper boxes after flash sale days, discarded tanks, or milk bottles.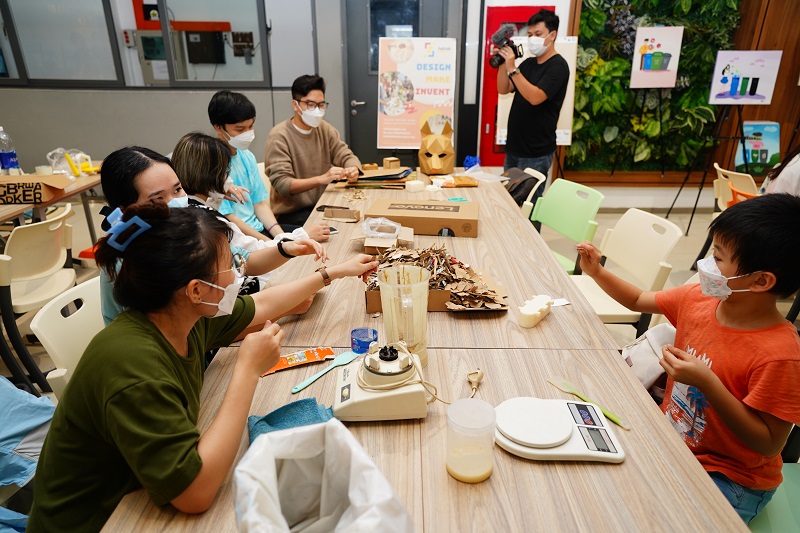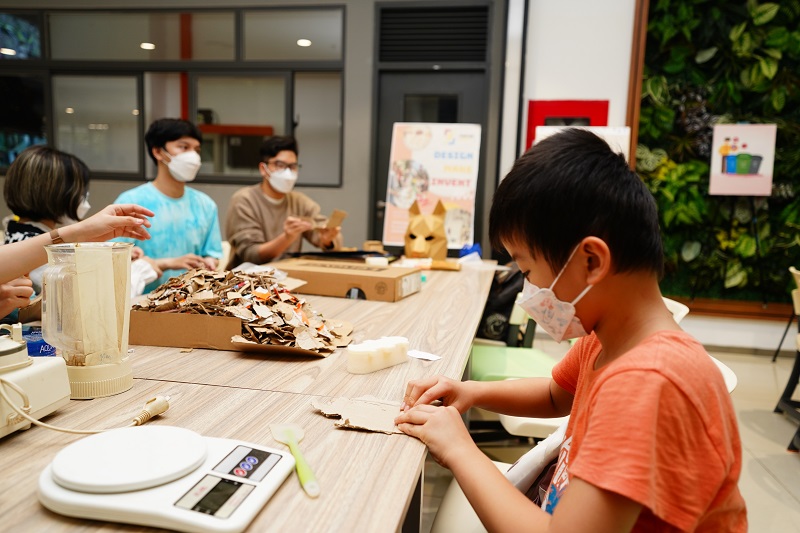 Along with a Workshop recycling paper boxes after flash sale days, this activity also received the presence of Recycle One Kiosk – a unit building and developing solution systems impacting all objectives in the valuation sequence of circular economy and existing problems of recycling field in Vietnam.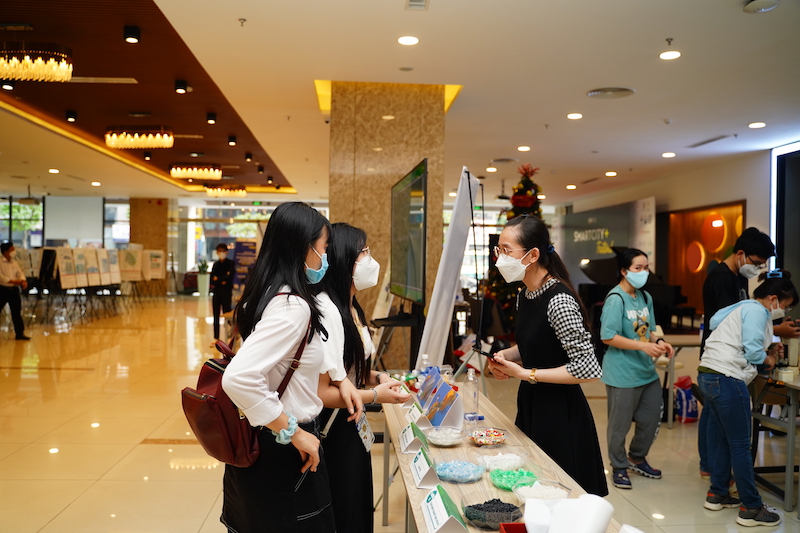 According to Me – a green UEHer citizen handbook, plastic accounts for 10% of total waste in the world. Every minute, we consume approximately 1 million bottles, and 5.000.000.000.000 plastic bags every year. This means 160.000 plastic bags are consumed every second. In only an hour, if those plastic bags are put together, they can wrap the Earth up to 7 rounds. Additionally, the decomposition of plastic waste is considerably long; therefore, we need to understand and process it precisely.
Thanks to the activities taking place at Workshop Creation+, UEH hopes to spread Zero Waste Practice message via 3R Model towards a sustainable UEH University.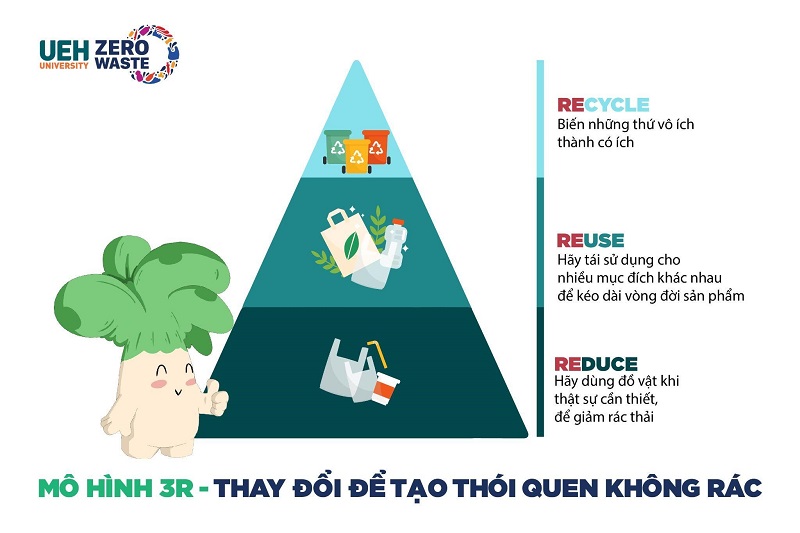 In the future, UEH Zero Waste Living Lab project will deploy stations unifying, classifying, and recycling waste by world-leading technologies.
News, photos: UEH Department of Marketing and Communication