National Conference: The digital transformation revolution and challenges for tourism businesses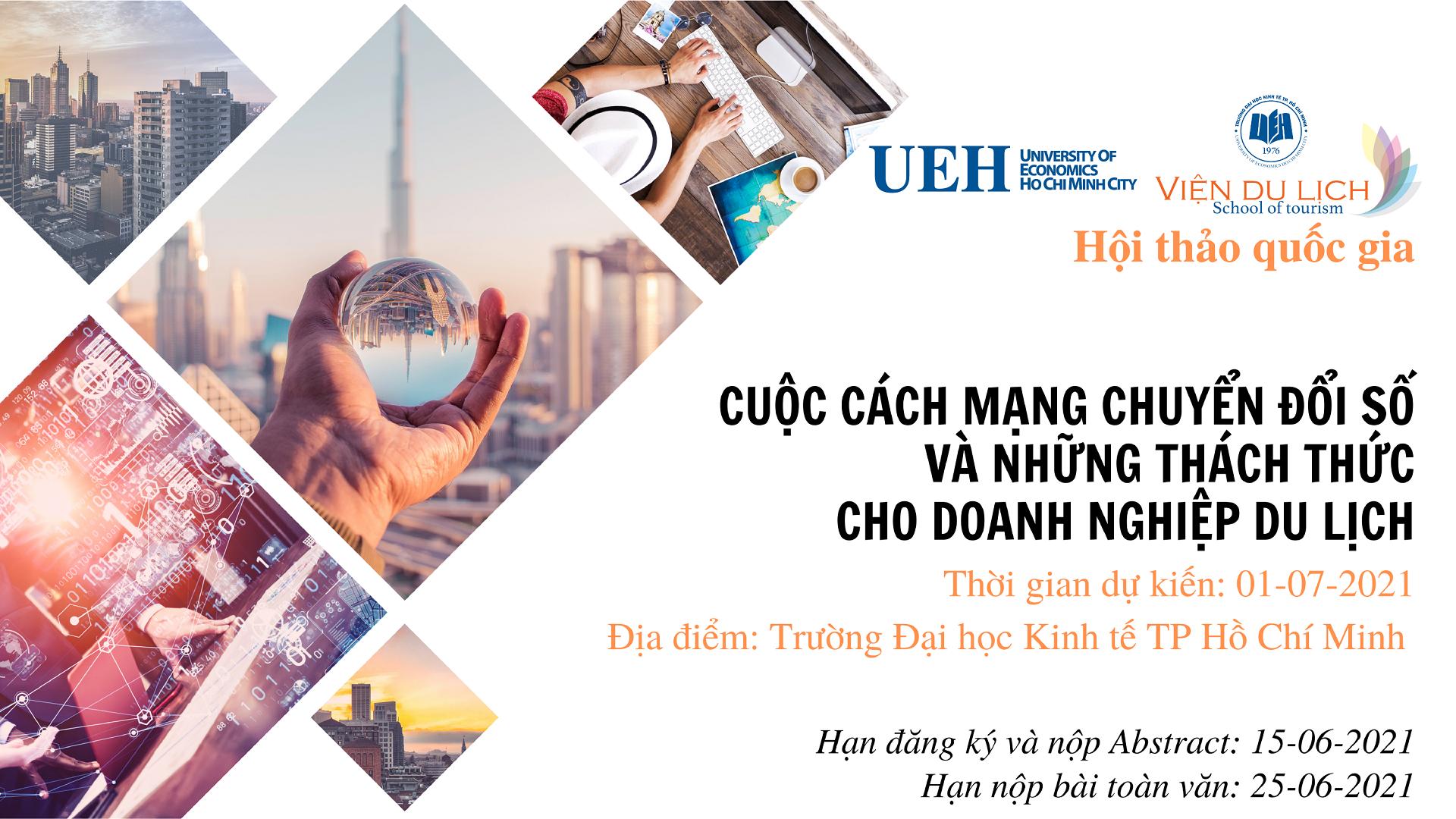 Our aim with this seminar theme is to provide different perspectives on the future perspective for digital transformation in the hotel and travel industry. We select articles from businesses and researchers, and we are also interested in reports from practical experience as well as academic analysis.
We invite original articles with contributions, but are not limited to, on the following topics:
Evaluate the role of digitization in the hotel and travel service industry.
Evaluate how digital transformation has changed the tourism industry?
Analysis of opportunities and challenges faced by tourism businesses when adopting new digital technologies.
Identify competitive advantages when applying digital technology for long-term strategy.
Please submit your essay to:
Important Dates:
Submit abstract: June 15, 2021
Full text submission: June 25, 2021
Publication Date: 1/7/2021
* Accepted papers will be published in the ISBN conference proceedings. Language of the article is in English and Vietnamese.
Conference time and place:
– Estimated time: Thursday, July 1, 2021
– Location: University of Economics Ho Chi Minh City. Ho Chi Minh City, 279 Nguyen Tri Phuong, Ward 5, District 10, HCMC