Campaign "Relay to School 2021" – Accompanying K47 New Students
After a tumultuous academic year under the influence of Covid-19, the UEH Student Volunteer -Support Committee would like to congratulate and appreciate the efforts of K47-ers who have worked hard and strived to pass the national high school exam full of hardship and memorable.
Understanding the difficulties that K47 new students will face in the first period of entering the university environment, a new environment where they will have to try and find opportunities for themselves to develop themselves, the Volunteer – Student Support Department officially launched the campaign "Relay to School 2021".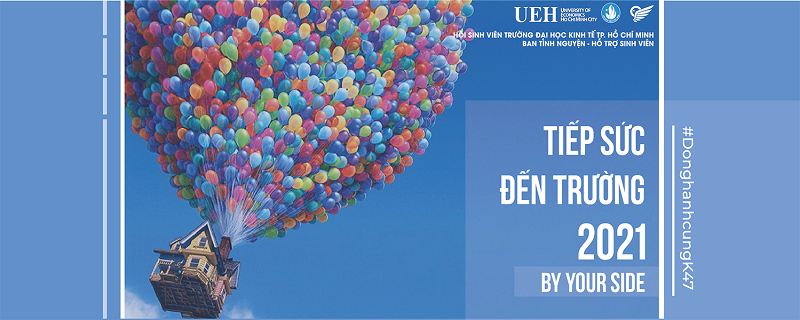 Throughout the campaign, these are activities to accompany and support new students, helping them adapt to the new environment soon. Some prominent activities in the campaign are held annually, including: Series of surveys and consulting activities, media products introducing UEH to K47, Supporting to answer difficulties and questions in the process of studying at the school … Because of the complex epidemic situation, all activities will be taken place online through social networking platforms where you can easily access.
The UEH Student Volunteer – Support Committee is directed by the Student Union of Ho Chi Minh City University of Economics to organize the program "Relay to School 2021" with the desire to help new students know more useful information as well as other interesting activities about UEH.
Time: 1/8 – 13/11/2021
Location: Social Networking Platform (Fanpage, Tiktok,…)
Contact Information: Fanpage Volunteer Board – UEH Student Support at https://www.facebook.com/tnhtsv.ueh.
Source: Youth Union – Student Union